Game of Thrones Star Maisie Williams Break Up With Her Boyfriend
Have you watched the American Drama series, Game of Thrones? If You have watched the iconic TV show, this next personality is no stranger to you. Her name is Maisie Williams, and she played the role of Arya Stark in the popular series, Game of Thrones. From her mesmerizing appearances, the actress gathered two Emmy Award nominations.
Williams also appeared in Doctor Who, Robot Chicken, Gen: Lock, The Owners, The Falling, etc. Along with her acting career, Williams has been equally active in the fashion world and has done Paris Fashion Week and many more. Now let's dig into more details regarding Williams. Here is everything you need to know about the actress Maisie.
Game of Thrones Star Maisie Williams Breaks Up With Her Boyfriend
For sure, Maisie often catches the limelight through her excellent looks and eye-catching career. So, fans often wonder about Maisie and her personal life. On the other hand, the actress loves to keep her life low-key and rarely speaks out regarding her private matter.
Recently, the Game of Thrones star created a massive buzz on the internet through her break-up news. She broke up with her llong-timeong time partner, boyfriend, Ruben Shelby. The actress announced the heartbreaking news through her Instagram story on 23rd February 2023.
On that particular story, she uploaded a selfie of the former pair noting it with the end of an era alongside broken heart emoji. This news surprised whole fans of her because the duo looked too good together.
Despite the news of separation, they haven't yet deleted pictures of one another from their respective social media accounts. Fans are still wondering whether they are still close or not.
On the other hand, Shelby shared Williams's post to his Instagram story with a red heart emoji and added, "Please don't be sad for us - just appreciate the fits." Aside from Maisie's separation in February 2023, Avril Lavigne also faced the end of her relationship with Mod Sun!
Five Years Long Relationship With Ruben Shelby. Know About Maisie Williams's Almost Husband
Williams's former flame, Ruben Shelby, is also part of the glamour world and has been involved in several fashion shows. He is an English designer and the founder & CEO of Contact, an English company that helps book creative talents for brands. Also, he is a creative director at Ruben Selby and Seed Investor to various companies. From The College of Richard Collyer, he earned his Art and design degree.
Looking at their love life, the duo met one another for the first time in early 2018. Having the same interest in fashion, they immediately got attached.
On February 2019, the duo was spotted holding hands in New York City and grabbed massive attention. After one month, the pair made it official through social media accounts. During the 71st Primetime Emmy Awards, Maisie wore a dress designed by the talented Shelby.
Ruben and Maisie have been seen together in various shows and events together, including Met Gala, London Fashion Week Show, Paris Fashion Week, and many more. Despite this, the duo ended their almost five-year-long romantic journey in 2023.
Awards & Honors: Maisie Williams
Bristol native Maisie Williams became part of the entertainment industry in 2011. Her first appearance in Game of Thrones as Arya Stark helped him to amass a huge name and fame. For nine years, she played a lead character in that particular series. From her involvement, she has gathered several awards and recognition.
Maisie was listed in two nominations and later won Two Portal Awards in the year she made her debut. In 2013, she won BBC Radio 1 Teen Award for Best British Actress. Till now, she has won ten prestigious awards and over thirty nominations. Since she is still a young and talented actress, she will add more to her account. Maisie remains occupied with her upcoming TV series, The New Look as Catherine Dior.
Net Worth of Maisie Williams
British actress Maisie Williams is one of the most versatile actresses in the industry. Williams secured roles in several blockbuster movies and series from her talent and hard work. As of 2023, Williams holds an estimated net worth of $8 Million, which she earned through her incredible career. Her starred film The New Mutants earned $50 Million worldwide.
Being one of the most significant and experienced cast, Maisie earned a massive fortune. During her time in Game of Thrones, she made $150,000 per episode, which helped her to secure $1.5 Million per season. From Game of Thrones, she made over $15 Million solely as a salary. Currently, she is involved in The New Look and Sinner V. Saints and is securing a good amount of pay.
Maisie and her Earnings
As estimated, Maisie Williams is making over $300,000 per annum through her overall investments. She also owns her own production company under Daisy Chain Productions. The company focuses on UK-based series, short films, and many more.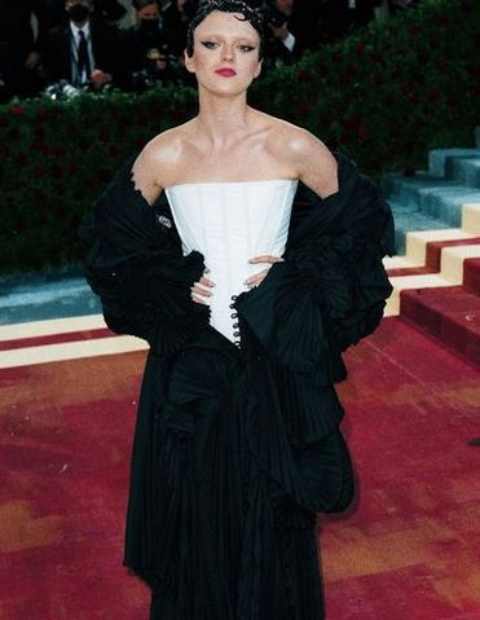 In 2019, she even raised $2.5 Million in startup capital for the Daisie app, which has over 100,000 users. Moreover, the actress has been involved in several brand endorsements and supplemented her income. During the 2020 Super Bowl, she appeared in a commercial for Audio and was later featured in Apple's Macbook line.
For Cartier, she was even named a brand ambassador in the same years. As of now, Doctor Who star is living a lavish and luxurious lifestyle. Maisie owns several homes in the United States and the United Kingdom, which is worth Millions.
Social Media Appearances
The five-foot-one-inch-tall actress, Maisie Williams, is all over social media. Like every youngster, she is highly active on the internet. Maisie often shares her daily life with her fans through social media. Likewise, she posts about her lifestyle and upcoming projects.
In Maisie's Instagram account, she has almost 10 Million followers and less than a hundred posts. Her official Twitter account has over 2.5 Million followers, which she joined in 2010. In 2015, she joined the YouTube world, with over 433K subscribers and over 4 Million views.
Stay Connected To Glamour Fame For Relevant Contents
-->