Deadpool Creator Wants Josh Brolin To Play Cable In The MCU
Published Wed Jul 03 2019 By Eden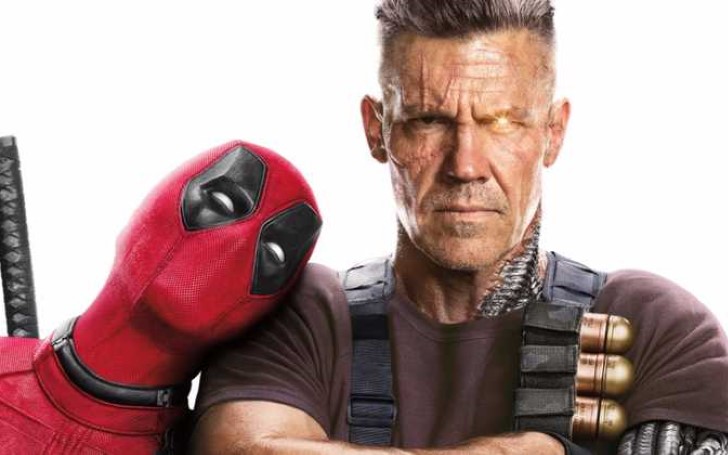 Deadpool creator reckons Josh Brolin should play Cable in the MCU.
Several actors have played more than one character in the history of comic book movies. On the top of our heads, Chris Evans, Ryan Reynolds, Tom Hardy, Michael B. Jordan, and Ben Affleck come to mind who took over multiple roles in different films.
A new member is recently added to the list who happens to be none other than Josh Brolin. The actor played Jonah Hex several years ago in a rather forgettable film.
To Brolin's credit, he recently bounced back with an amazing performance as Thanos in Avengers: Infinity War a year ago.
You Might Like: Josh Brolin Posts Shocking Video as He Addresses Bizarre Thanos Theory
The 51-year-old actor took his stardom up a notch when he suited as Cable in Deadpool 2. It comes as no surprise Brolin is looking to reprise his role after biting the dust twice in Avengers: Endgame.
Meanwhile, Deadpool creator Rob Liefeld feels the same i.e. Brolin is best suited to continue playing the role in Marvel Cinematic Universe.
"Watching @joshbrolin bring Cable to life was an obvious thrill, not just for me but for millions of fans that have followed his debut since New Mutants #87. Cable is the face of two blockbuster franchises at Marvel, his own best selling line over the past 28 years and the record shattering X-Force. I get asked repeatedly about when we will see Josh as Cable again, and my hope is that Marvel Studios will launch one of their favorite sons, Josh, as well as one of their most popular characters into a solo franchise much sooner than later."
Liefeld continued explaining Cable's enduring popularity in the comic book medium:
"As a character Cable has outsold any comic book by Dr. Strange, Ant-Man, Black Widow, The Eternals, even Iron Man. The character has lined the toy aisles for 28 years, non-stop. The character, as part of the Deadpool universe, made it safely across and into the Disney fold. He's a time traveler to boot, ripe for expanded tales of his rich history. And long time fans are aware of the unique opportunities that fulfilling the extent of role presents. I've spoken on numerous occasions to Josh about his passion to go deeper into the complexities of CABLE. If there is any doubt about whether he's game to play Cable again, just ask him. Plus, he's told me he's going to get even more "jacked" and swole for his next outing!"
Although Brolin is willing to play Cable in the MCU, the ball appears to be in Disney's court. To be fair, the majority of the moviegoers won't know the difference anyway whether it's Disney or Fox as long as their favorite characters are on screen. Since Brolin nailed his role as Cable, why even try to fix things that ain't broken?
-->