Delray Beach Playhouse Adds Three New Shows to 2019 Season Lineup
Published Sun Jan 27 2019 By Tess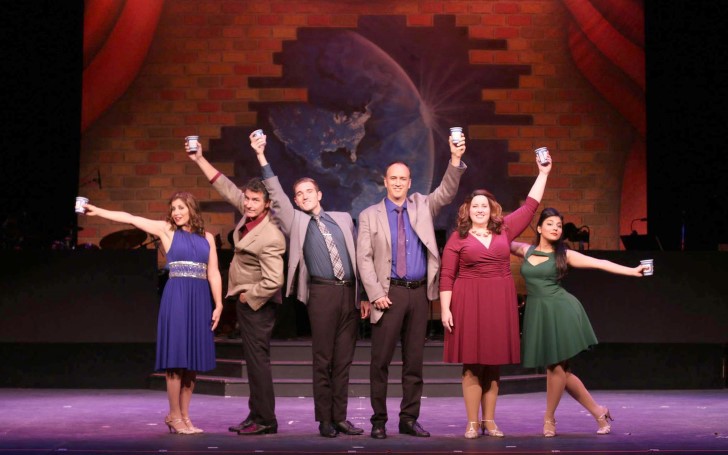 The Delray Beach Playhouse recently added three new shows to their 2019 Season.
Recently, Delray Beach Playhouse announced the addition of three new shows to their 2019 season.
Marking an ongoing effort to expand offerings with special engagements, the Playhouse features outstanding performances by actors and vocalists ranging from South Florida, Chicago, to Broadway.
The new addition in top US-based theatre show includes DaVinci & Michelangelo: The Titans Experience, Joe Posa as Joan Rivers LIVE!, and Robert Dubac's THE BOOK OF MORON.
DaVinci & Michelangelo: The Titans Experience produced by Mark Rogers who is the curator of the DaVinci Machines and Michelangelo Exhibitions from the Museum of Leonardo DaVinci in Florence, Italy. The Italian Renaissance based performance depicts the awe-inspiring journey from the perspective of the monumental and fierce competitive geniuses then, Leonardo Da Vinci and Michelangelo.
This multi-media performance includes movies, 3-D animations, and images of DaVinci and Michelangelo's inventions, machines, images of codices, artwork, paintings, and sculptures. The performance will hit the Chicago based theatre for two days on Monday, March 25th and Tuesday, March 26, 2019, at 7:30 p.m.
Don't miss: Joanna Gaines Shares Cute Pics of Baby Crew Getting His Passport Photos with Dad Chip
Another upcoming performance Joe Posa as Joan Rivers LIVE! on the Playhouse is actually a tribute show to The Delray Playhouse by an award-winning actor and celebrity impersonator, Joe Posa.
The show brilliantly recreates the comedy legend Joan River's entire look, mannerisms, and signature frenetic energy in an hour of non-stop laughs. The show will be released on the theatre on March 29, 2019, at 2:00 p.m.
The theatre will also be featuring Robert Dubac's newest Off-Broadway solo hit, THE BOOK OF MORON. The fast-paced hilarious combination of satire and theatre draws attention to the decade long experience in writing, acting and stand-ups eventually creating solo shows which explores social mores, political ideas, and the complexity of the human experience. Dubac's creation comprises of a simple story based on a character with extraordinary wit full of rapid-fire satire.
Read more: Kandi Burruss And Tamar Braxton Finally Reveal Reason For Their Beef
Addressing the brilliantly hilarious creation The New York Times raves,
"Riding shotgun with intelligence and absurdity, THE BOOK OF MORON crashes head first into the barriers of sex, race, religion, politics and the media. It may be offensive to some, but there's laughter for all!"
This brilliant creation will be at the theatre for three days starting from June 14th at 8 p.m.; Saturday, June 15th at 2 & 8 p.m.; Sunday, June 16th at 2 p.m.
One of the outstanding community theatres from the US, situated on Lake Ida, the Delray Beach Playhouse has presented exceptional community theater shows since 1947.
Also read: Lady Gaga, Bradley Cooper and Rami Malek Announced as Presenters For Screen Actors Guild Awards
The Playhouse presents Main Stage Plays, Musical Memories, Interactive Studio Theatre, and Children's Theatre. In the newer series, it additionally offers outstanding music performances by actors and vocalists from South Florida, Chicago, and Broadway which includes: Artists Lounge Live, The Cabaret, Playhouse Presents, and Feelin' Groovy Nostalgic Concerts.
-->