Demi Lovato Comes Out as Non-binary
From now on, Demi Lovato identifies as non-binary.
Singer Demi Lovato is, from now on, identifying as non-binary and uses pronouns they/them. Non-binary people do not identify as either male or female and don't follow either gender norms.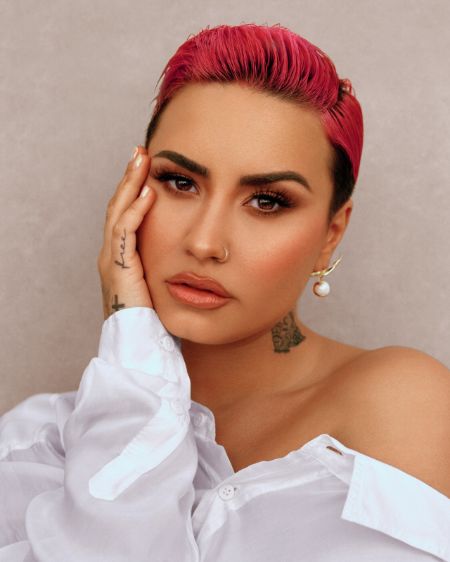 Demi Lovato now identifies as Non-Binary.
Source: Glamour
'Today is a day I'm so happy to share more of my life with you all," Demi, who's 28,' Lovato wrote about their decision on Twitter. 'I am proud to let you know that I identify as non-binary & will officially be changing my pronouns to they/them moving forward.'
'This has come after a lot of healing & self-reflective work,' Lovato continued. 'I'm still learning & coming into myself, & I don't claim to be an expert or a spokesperson. Sharing this with you now opens another level of vulnerability for me.'
Also See: 'Rick and Morty' Co-Creator is Bringing a New Animated Series to Fox
Demi Lovato rose to fame as a teenage movie star and progressed as one of the well-known singers of the present era. The singer announced a series of Tweets and videos on social media.
'I feel that this best represents the fluidity I feel in my gender expression, and allows me to feel most authentic and true to the person I both know I am and still am discovering,' Sorry (Not Sorry) singer added. 'I'm doing this for those out there that haven't been able to share who they truly are with their loved ones.'
Check Out: Sarah Paulson Under Backlash for Her Role of Linda Tripp in 'American Crime Story'
This comes after Demi Lovato announced in March that they were pansexual. Pansexuals are the ones who are attracted to other people, regardless of their gender.
Stay tuned to Glamour Fame for more news updates of your favorite celebrities.
-->