Sarah Paulson Under Backlash for Her Role of Linda Tripp in 'American Crime Story'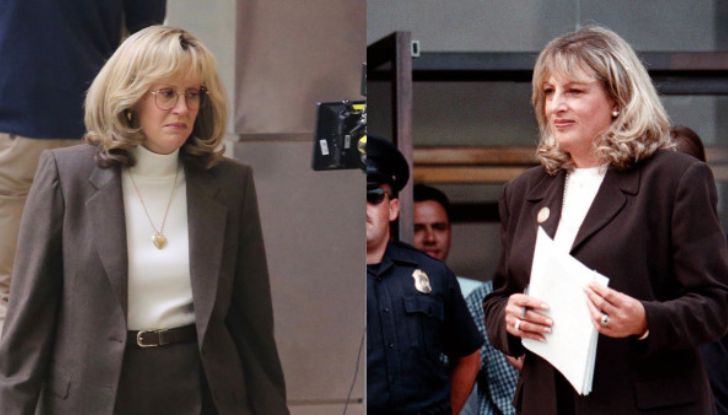 Why is Sarah Paulson facing backlash for her role in "American Horror Story"? Complete story here!
"Why can't they just hire a plus-size actress? It's 2021 hire fat actors who are under hired instead of thin ones in fat suits." wrote one after Sarah Paulson's pictures from the set of the FX production "American Horror Story" went viral.
The series upcoming chapter "Impeachment" will see actress Sarah Paulson playing Linda Trip, a former while house employee.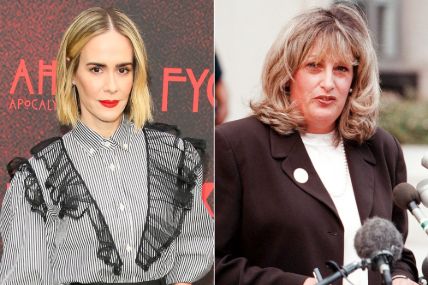 Viewers aren't happy with Sarah Paulson playing Linda Trip in the new chapter.
Photo Source: People
Based on Jeffrey Toobin's "A Vast Conspiracy," the new chapter will portray the murky political sex scandal that included President Bill Clinton, Linda Trip, and Monica Lewinsky.
Check Out: Michelle Heaton Checks Into Rehabilitation After Excessive Drinking Habit
Linda was a plus-size woman, and the fact that another skinny actress was hired to play her when there are dozens of talented plus-size actresses today, people couldn't fathom the reason behind and nor can we. Tweets backlashing Sarah and the inappropriate message they are sending are overflowing at the moment.
One viewer blasted, "This is so incredibly harmful and irritating. Linda Tripp was a pear-shaped, probably size 12 woman. The fact that they took the very skinny Sarah Paulson, added prosthetics to the face, and put her in a "fat suit" is so damaging."
Sarah Paulson had refused to put preferred pronouns on Twitter bio, that disappointed many.
Photo Source: Tv Line
This wasn't the first time Sarah had faced such backlash. Just a month ago, the LGBTQ community was disappointed in the actress when she refused to put her preferred pronouns on her Twitter bio. Users soon stormed Paulson calling her misogynistic, homophobic.
Recommended: RiFF RAFF's Net Worth In 2021 - The Complete Breakdown
One trans woman wrote, "Trans people do not care that Sarah Paulson doesn't have pronouns in her bio, but cis-gendered people getting involved will make including pronouns an unquestioned process, which limits the risk of someone being misgendered."
For more information and news on your favorite stars, stay connected to Glamourfame.
-->