Dennis Quaid and Laura Savoie Get Married in Secret Elopement
Published Wed Jun 24 2020 By Sea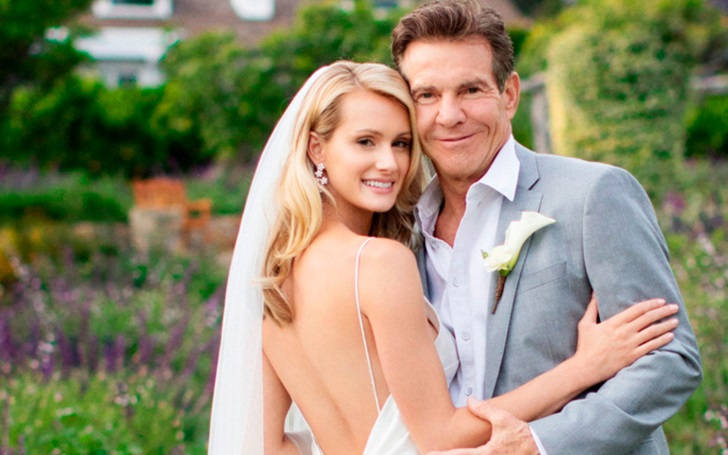 Legendary actor Dennis Quaid makes it legendary in terms of romance as he weds for the fourth time, but this time in secret.
The entertainment industry gets a big surprise as actor Dennis Quaid announced his wedding to fiance Laura Savoie half a month after getting married. The couple eloped to Santa Barbara and married at a seaside resort on June 2.
"It was beautiful," the pair told this week's issue of People. "Just looking into her eyes, she was the most stunning bride." They were engaged last October and originally planned an April wedding in Hawaii, with a second reception for family and friends in Nashville.
"We were supposed to be married April 4 in Kauai," Quaid said during an interview with Extra. "Craig T. Nelson gave us his house. It was going to be nice and small."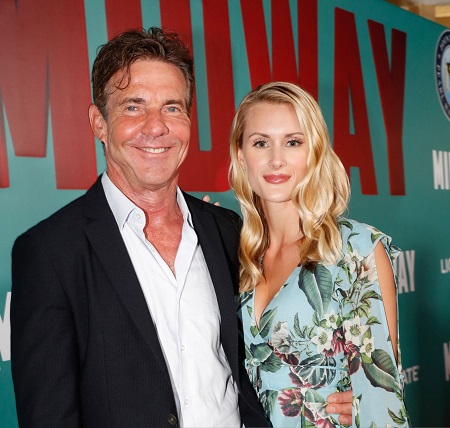 They decided to postpone the wedding due to the ongoing COVID-19 Pandemic.
Photo Credit: Marco Garcia, Getty Images for Lionsgate Entertainment
However, the two had to postpone them due to obvious reasons and only had their pastor as witness when sharing their vows with Bulgari rings.
'The Dennissance' podcast host met Savoie, a doctoral student, at a business event as they started dating in May 2019. The two have shared how it was love at first sight and that she's never "met someone who is so in love with life."
Recommended: 2019 'American Idol' Winner Laine Hardy Diagnosed with COVID-19
The 66-year-old has also addressed their huge age-difference, so much so that Savoie is around a year younger than his oldest son Jack Quaid. "That was really a laugh," Quaid told The Guardian, adding that their age difference doesn't really bother them.
"I didn't go out looking for an age gap or someone really younger than me," he continued. "I met her at a business event and then the relationship developed. You have no control over who you fall in love with. I don't fall in love easy. But I can't let what a few people think control all that."
This is Quaid's fourth marriage, and he insists it will be the final one. His first wife is P.J. Soles from 1978 to 1983, he married Jack's mother Meg Ryan in 1991 before divorcing in 2001 and Kimberly Quaid was his third wife from 2004 to 2018, the mother to his two fraternal twins.
Stay tuned and connected to GlamourFame for more celebrity news and updates.
-->