Some Interesting Facts to Know About the American YouTuber Dennis Roady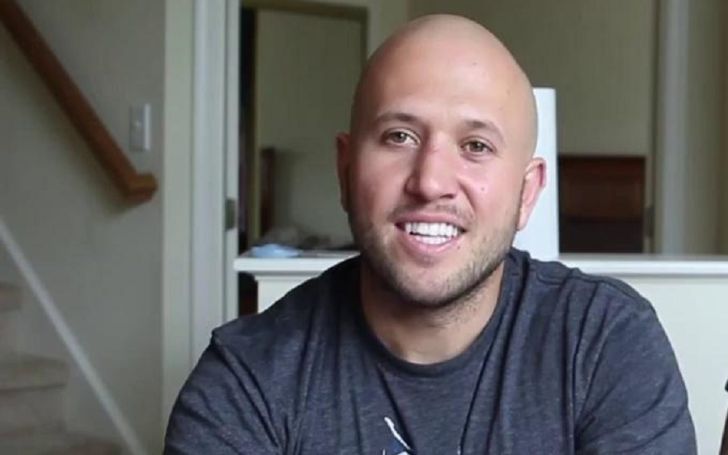 Famous for the YouTube channel 'Dennis Roady Deeds' and 'How to prank it up,' Dennis Roady is all about perfect humor and sarcasm. The YouTube prankster has over 3.4 million subscribers and 558 million views on his channel,'howtoPRANKitup' and 1 million subscribers and 94 million views on 'Dennis Roady Deeds.'
The former Veteran has an fascinating life performing good deeds and making funny videos. Let's have a look at some of the interesting facts about the guy himself.
German-born American YouTube Personality
Dennis Roady was born as Dennis Darrell Roady on June 06, 1983, in Wiesbaden, Darmstadt Government Region, Hesse Germany.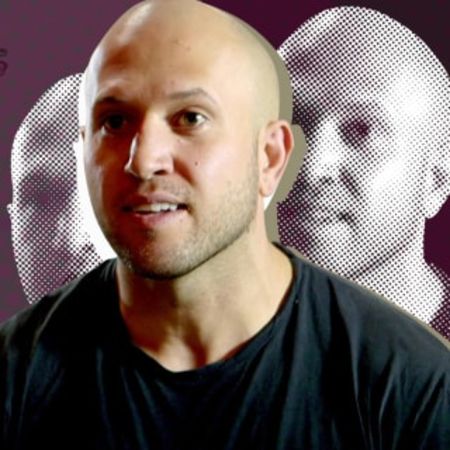 Famous YouTuber, Dennis Roady is also a writer, reality star, and a producer.
Source: Pictame
The YouTuber's father, David Earl Roady, is an American, whereas his mother, Nurdane Roady, is Turkish. In his early years, he shifted from his home town to Cincinnati, Ohio, and got himself a college degree from Franklin University.
Served In The US Army For Seven Years
A Lot of people might be unknown to the fact that Roady served in the US Army from 2002 to 2009. The YouTuber kicked off as a 'Force Protection Security Officer' in the beginning.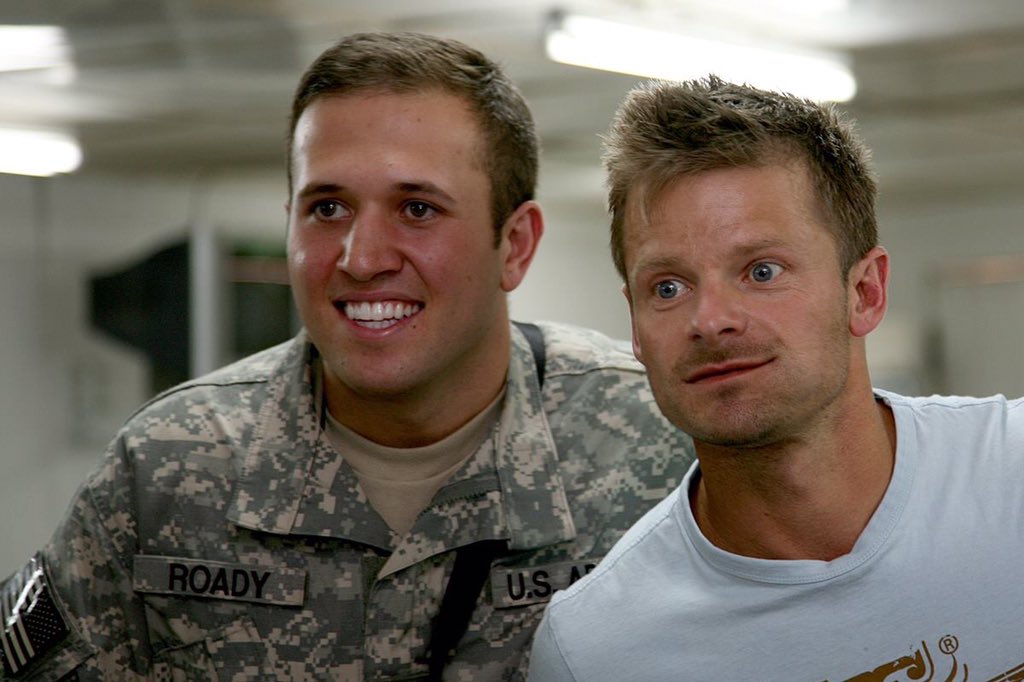 Dennis Roady with Steve Zahn in his formal attire.
Source: Twitter
However, the army man was later on promoted as 'Training and Operation Manager' and then again to 'Emergency Operation Manager'. Guess life had some other options for the guy as he left the Army in 2009.
Reason For Leaving The Army
After dedicating years of his career to the Army, the present youtuber left his job to be a civilian.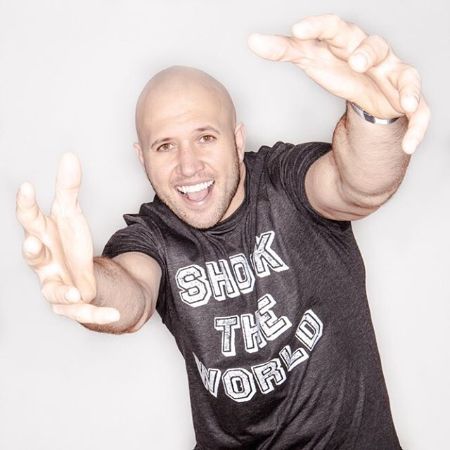 The Youtuber is a proud holder of three popular YouTube channel.
Source: Naibuzz
Dennis left his job to work for the 'Fine Homes & Luxury Lifestyles Magazine' and Internet Marketing. It is a luxury real estate and lifestyle magazine based in Southwest Florida. He also tried his hand in a UPS factory as a distributor of UPS manufacturers.
How Did Dennis Roady Gain Fame?
Even though the star left the Army, he got himself another job, but was still not satisfied. So, he started making videos alongside his work and finally started, his now mega-famous youtube channel 'Dennis Roady Deeds' on May 06, 2012. His channel currently has over a million views.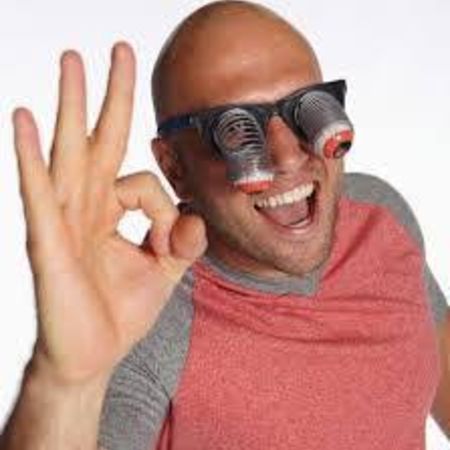 Roady's net worth is expected to be above $800,000.
Source: Facebook
Following his success, The star made his second channel 'howtoPRANKitup' on August 27, 2013, and his third channel, 'DennisRoadyVlogs,' on December 11, 2013.
Also See: Who Is Vitaly Zdorovetskiy's Father? What Sort Of Relationship Does The Prankster Carry With His Dad? Grab All The Details Here!
The 36-year-old, got significant recognition when he starred with other famous YouTubers like Vitaly Zdorovetskiy and Roman Atwood. Their first video, Cops Get Owned!!!- Epic Pee Prank had a smashing 23 million views.
Starred In The Movie, Natural Born Pranksters
The extraordinary YouTuber got a break in the motion-picture screen 'Natural Born Pranksters.' It's an American comedy film starring other YouTube celebrities like Roman Atwood, Vitaly Zdorovetskiy.
Watch the trailer for: Natural Born Pranksters Official Trailer 1 (2016) - Roman Atwood, Dennis Roady Comedy HD
The YouTubers themselves wrote the feature, and Ben Pluimer and Atwood directed it. However, even with the best effort of the YouTubers, the film didn't do much on the box office. The domestic video sales were a total of $315,672.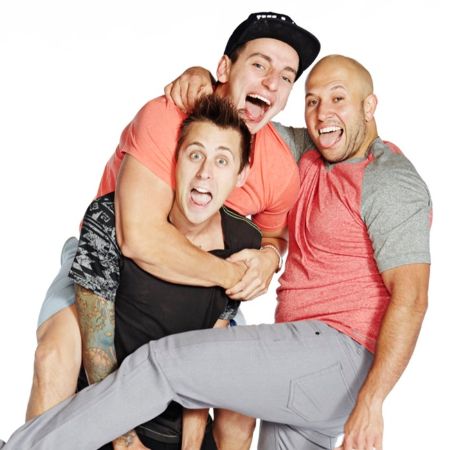 The trio pranksters, Dennis, Roman and Vitaly.
Source: Tubefilter
Besides that, Dennis had also starred YouTube red's second series of 'Fight of the Living Dead'. It was a reality web series in which 10 YouTube personalities took part in a simulated zombie apocalypse and try to survive for 72 hours.
Who Is The YouTuber Dating?
The famous prankster is not dating anybody as of now. However, it's speculated Dennis was in at least one relationship previously.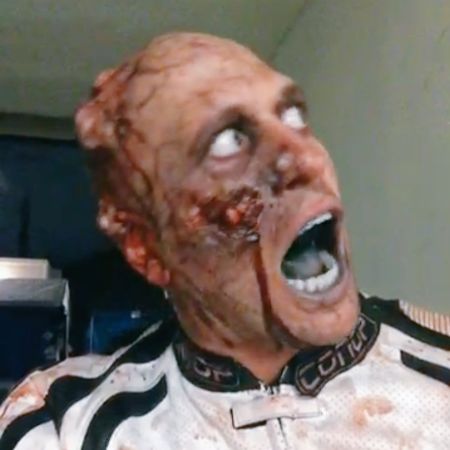 Maybe the prankster doesn't have time for dating with all his shenanigans. Source: Twitter
It's a known fact, every celeb likes to be private about their relationships and affairs. Who knows, Dennis himself might be keeping some of his juicy information under a wrap.
Also See: Who Is Vitaly Zdorovetskiy From VitalyzdTv? Meet The Russian Guy With A Camera And Some Wonderful Ideas!
For more information on your favorite celebrities' lifestyle, stay tuned to Glamour Fame, and don't forget to sign up for the newsletter.
-->