Who Is Vitaly Zdorovetskiy From VitalyzdTv? Meet The Russian Guy With A Camera And Some Wonderful Ideas!
Published Wed Aug 07 2019 By Andrew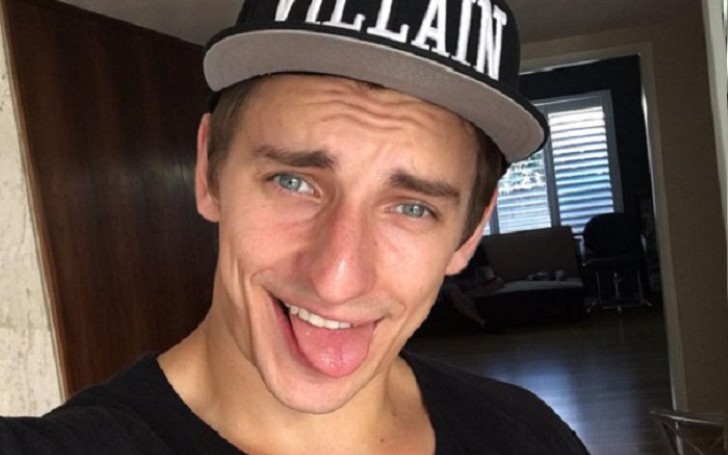 If you happen to catch last night's Champion League's final you must be quite familiar with the blonde Kinsey Wolanski who ran onto the pitch at Wanda Metropolitano rocking nothing but a swimsuit. However, you may not be familiar with the fact that she actually was promoting her boyfriend Vitaly Zdorovetskiy's x-rated prank site, 'Vitaly Uncensored'.
Vitaly Zdorovetskiy is one of those youtube stars who made it to the limelight starting from ground zero. The Russian born American YouTube personality has a massive fan following that he garnered through his humorous pranks and numerous funny videos. Let's find out who Vitaly Zdorovetskiy actually is.
Vitaly Zdorovetskiy, a prolific YouTuber
Vitaly Zdorovetskiy is a uniquely funny Russian born American YouTube personality. Known to the world as VitalyzdTV, the channel through which he enriches the lives of millions with his contribution as a prankster, comedian, and budding actor.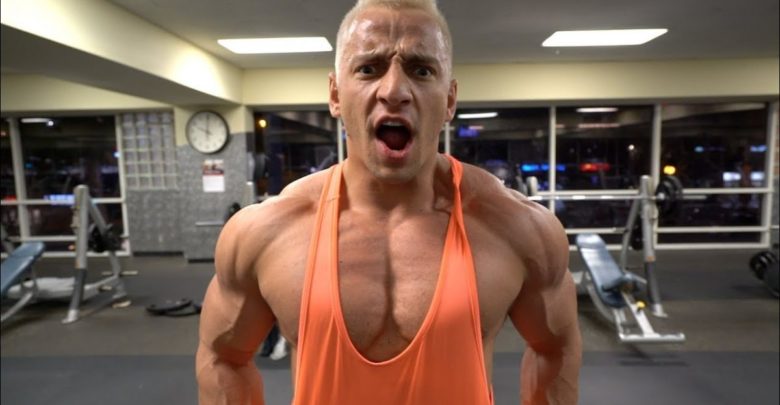 Vitaly Zdorovetskiy is a widely acclaimed YouTube star.
SOURCE: Married Net Worth
The widely acclaimed Youtuber boasts over 1.2 billion views and 9.2 million subscribers in his prime YouTube channel. To add up, his vlog also has more than 225 million views and 1.8 million subscribers. Vitaly made it to America while he was in high school and as a young boy, he first put his effort forwards on professional skateboarding.
Watch: Vitaly Uncensored Official Trailer!
Zdorovetskiy commenced his career in YouTube by uploading his skateboard stunt videos but had to give it up due to a series of injuries. While he reached the age of 18, he took a leap towards the adult film industry with the stage name of Diamond Kitty, for the adult entertainment company 'Bang Bros' back in 2011.
Also read: Kinsey Wolanski's Boyfriend Held Tryouts For A New "Vitaly Uncensored" Streaker
However, the adult film industry didn't turn out to be his thing which eventually led Zdorovetskiy to concentrate his focus on comedy and pranks instead. His pranks are extremely humorous because of his elaborate schemes to bring out the best of reaction in people. Vitaly is famous for going through any length to get his footage for his videos. As a matter of fact, the YouTuber has also been arrested on multiple occasions while filming his prank videos.
Early Life of Vitaly Zdorovetskiy
Vitaly Zdorovetskiy was born to a Russian family on March 8. 1992. Only a few years after enjoying Murmansk, Russia, where he was born, the family shortly thereafter moved to Odesa, Ukraine.
You may also like: Vitaly Zdorovetskiy And Kinsey Wolanski - When Did They Start Dating? Learn All The Relationship Details Of This Prankster Couple!
Eventually, his family made their way to America and decided to settle down in Florida. Vitaly continued on with his two years of school education at Park Vista Community High School. Talking about his high school days the now famous Youtuber was known to be the clown of his class back then.
Check out: Plane prank carried out by Zdorovetskiy
Currently, the acclaimed prankster lives with his mother in Los Angeles, California. Although he is quite famous, Zdorovetskiy doesn't easily give off the details of his private life.
-->