Derren Brown Is Bringing His Bag Of Tricks To Broadway
Published Sat Jun 15 2019 By Andrew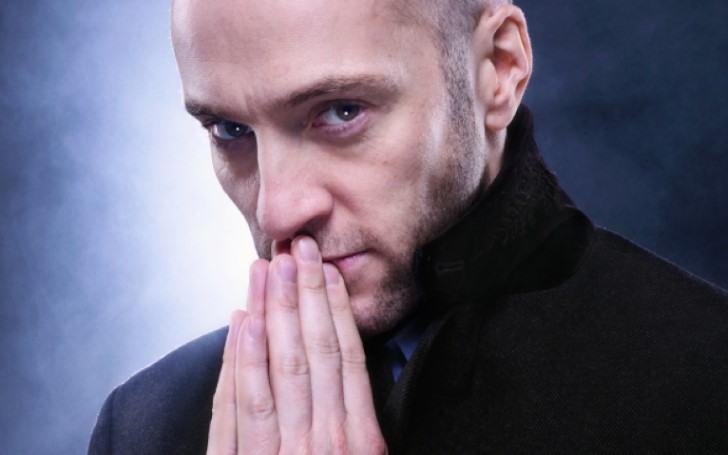 Derren Brown is bringing his bag of tricks to Broadway.
One of the most widely acclaimed British mentalists, Derren Brown who over the years has continued to mystify audiences in person and on television through his astounding set of talents which makes him able to read minds, is now headed towards its 4-month anniversary at the Cort Theater, starting in September.
Derren Brown's magic is set to make its arrival on the time when mind magic seems to be enjoying a bit of a renaissance. Not only did Mr. Brown enjoyed a great length of Off-Broadway run, but it also made its presence felt in Atlantic Theater Company in 2017. However, accompanying him was Derek DelGaudio, and the group of magicians called the Illusionists who have performed on Broadway on multiple occasions.
Illusionist Derren Brown to Perform in Broadway.
SOURCE: The New York Times
When asked why he wanted to bring the show to Broadway, he replied,
"Well, who wouldn't? What an amazing chance."
Mr. Brown maintained, magic generally is particularly of interest when the cultural narrative that we would otherwise live by dips out of favor.
He went on to express,
"Over the last couple hundred years we proudly dispensed with superstition, but now death is just frightening and absurd. And that's where the world of psychics and mediums are perfect — they can provide a semblance of meaning."
Mr. Brown, who rather prefers the title of "psychological illusionist," revealed that his magical base "is somewhere between mind reading and suggestion and influence," and not to miss his act "is not quite a magic show, but it's not a play — it's a bit of a niche that's just me doing my thing."
David Blaine Street Magic: Check Out His Top 6 Most Mind-Boggling Tricks! >>>>
As a matter of fact, the illusionist gained major popularity through Britain in 2000 with the television show "Derren Brown: Mind Control." Derren performed steadily on tour and on television and has written several books which ended up becoming a best seller.
Check Out: Derren Brown on James Corden's show.
His Broadway show titled "Derren Brown: Secret" is the same show that aired on Atlantic and hosted the directorial talents of Andrew O'Connor and Andy Nyman, and written by them along with Mr. Brown.
Mr. Brown expressed he has performed at similar size venues, and larger, in Britain, and that his actions will not require significant modification although the Cort is significantly larger than the Atlantic stage. However, the British trickster expressed how he got struck by the "different energy" of New York audiences compared to those of Britain, and enjoys the expressiveness of the place.
You may also like: Eagle-Eyed Britain's Got Talent Viewers Think They Have Rumbled A Magic Trick Thanks To A Cameraman
Moreover, he said it was such a treat, being in dialogue with the audience throughout the whole thing and went on to state that it was an extraordinary experience.
The Broadway run is all set and will host J.J. Abrams as the producer. The filmmaker whose one previous Broadway venture was as a producer of "The Play That Goes Wrong"; Thomas Kail.
-->