Is Detective Pikachu Sequel Already In The Works?
Published Thu May 23 2019 By David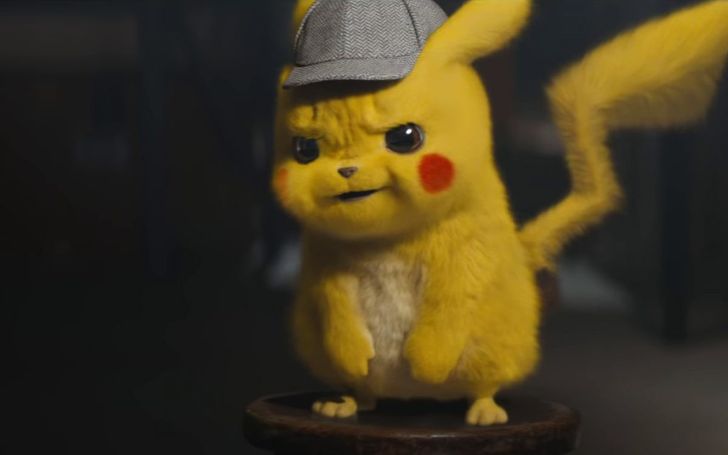 Is Legendary already working on Detective Pikachu 2?
Its been only about a week and a half since Detective Pikachu started its theatrical run, but in that short time, it has already proven to be a real all-around success. Beyond pretty good reviews (arguably great for a video game movie), Detective Pikachu has had a solid box office opening – especially at the foreign markets. So a sequel to it isn't that surprising and according to a new report, that's exactly what's happening.
As per Comicbook.com, Legendary seems to be so impressed by "Detective" that it has now decided of moving forward with a sequel. In fact, the production house is also reported of hiring Oren Uziel (who also co-wrote 22 Jump Street and the upcoming Sonic the Hedgehog movie) to pen the script for the sequel.
Detective Pikachu 2 reportedly under the works by Legendary Pictures.
With the apparent success of Detective Pikachu, The Pokémon Company is becoming more comfortable with characters and elements of the franchise being translated into live action. That also gave it ideas and confidence that a more expansive Pokémon world could be adapted cinematically in an effective fashion.
This news, however, should be taken with a grain of salt for now, until there is more credential information like an official announcement.
Also Read: Children Left Sobbing After Movie Theatre Plays Horror Film Instead Of Detective Pikachu
Quite surprisingly, detective Pikachu is gaining a significant number of audiences despite the unparalleled box office reign of Marvel's Avengers: Endgame. The film debuted to a domestic haul of $54.4 million and till now has made $94.3 million, according to Box Office Mojo. Overseas the Ryan Reynolds starrer managed to enjoy two straight weekends atop the charts, earning over $196 million for a worldwide box office that is closing in on $300 million.
Recommended: Avengers: Endgame Box Office Closes In On Avatar Record
As mentioned, Detective Pikachu received good reviews with pundits cementing it as the best-reviewed video game movie ever. The movie also received good reactions from the audiences, earning an "A-" in CinemaScore.
Ryan Reynolds had already expressed his interest in returning to the world for another entry. It won't be far fetched to say that Detective Pikachu has sufficiently done the job of bringing pokemon and live action humans to a single story as well as in Hollywood.
You May Also Like: 'Deadpool' Ryan Reynolds To Star In Action-Comedy 'Shotgun Wedding'; Jason Moore To Direct
One major question, though about a potential Detective Pikachu 2 is how will such a film maintain the same excitement as the first movie, specifically, the dynamics between a talking Pikachu and Justice Smith's Tim. At the end of the film, it is shown that Tim's father Harry had his memory obliterated and was fused with Pikachu's, thereby allowing him to talk to Tim.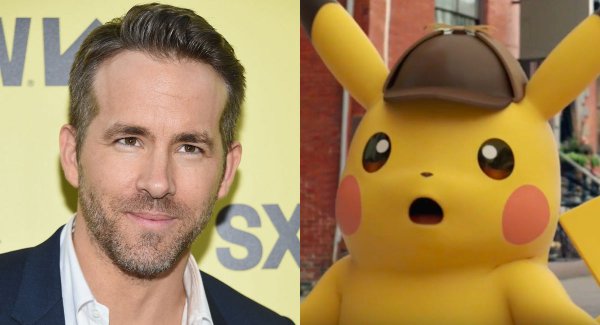 Ryan Reynolds stars as the titular character in detective Pikachu.
So with that condition redeemed by "Mewtwo" at the end of the movie, a sequel should presumably not start with a talking Pikachu. Speaking of which it's also been widely speculated that Legendary is reportedly developing a spinoff centered on Mewtwo, whilst adapting Pokémon Red and Pokémon Blue.
Though, that can always find its way and might not be that much of a concern to the writing members.
Detective Pikachu's main cast includes Kathryn Newton as reporter "Lucy Stevens" (who's accompanied by her "Psyduck"), Ken Watanabe as "Detective Yoshida," Paul Kitson as "Harry Goodman," Karan Soni as "Jack" and Omar Chaparro as "Sebastian," along with Bill Nighy, Rita Ora, Suki Waterhouse, Chris Geere and Rob Delaney. Goosebumps' Rob Letterman helmed and co-wrote the Detective Pikachu script in collaboration with Benji Samit and Dan Hernandez.
-->