Avengers: Endgame Box Office Closes In On Avatar Record
Published Tue May 14 2019 By David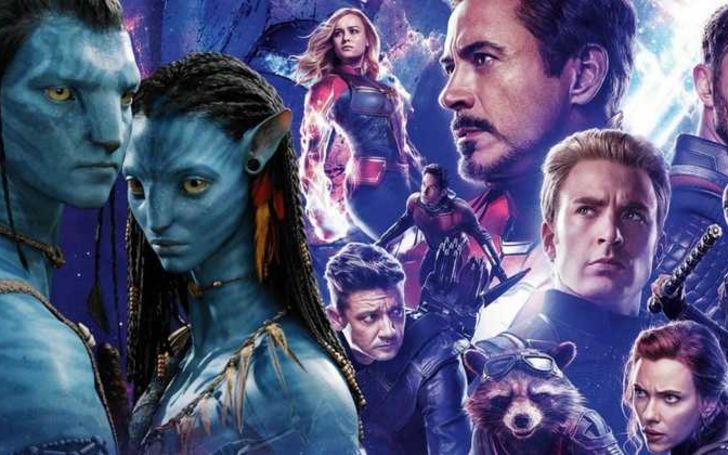 Avengers Endgame box office closes the gap in beating the all-time ticket window record.
Endgame is just over $300 million away from topping Avatar and becoming the highest-grossing movie of all time. The 22nd movie from the Marvel cinematics again enjoyed no 1 position in its third week, bringing it's total worldwide gross to $2.485 billion.
Analysts wondered if Ryan Reynolds' Detective Pikachu could push Endgame to No 2, but it managed to hold off the Pokémon domestically. Detective Pikachu grossed $58 million from the nationwide venues in the opening weekend but failed to attract all of the audience, with Endgame taking in $63 million.
Ryan Reynolds' Detective Pikachu failed to compete with Avengers: Endgame, while the Marvel film prepares to surpass all-time record blockbuster, Avatar.
Endgame's state wise total now stands at $723 million, having surpassed the domestic haul of Black Panther and Infinity War.
While Avatar's US total is $760 million, but the overall record still belongs to Star Wars: The Force Awakens with $936 million.
Meanwhile, director James Cameron has already congratulated Avengers Endgame for tumbling Titanic's record.
The veteran helmsman wrote:
"To Kevin [Feige] and everybody at Marvel, an iceberg sank the real Titanic. It took the Avengers to sink my Titanic. Everyone here at Lightstorm Entertainment salutes your amazing achievement. You've shown that the movie industry is not only alive and well, but it's also bigger than ever!"
It's only a matter of time before Cameron will be sharing a similar message for when Endgame eventually beats his Avatar all-time record.
Despite the commendation, Cameron has been critical of MCU movies in the past.
You May Also Like: The Russo Brother Explain Those Emotional Final Moments In Avengers: Endgame
Just before the release of Avengers Infinity War last year, the 64-year-old filmmaker said:
"I'm hoping we'll start getting Avenger fatigue here pretty soon. It's just, come on guys, there are other stories to tell besides hypogonadal males [men who produce too much testosterone] without families doing death-defying things for two hours and wrecking cities in the process. It's like, oy!" Not that I don't love the (Avengers) movies."
Cameron is currently working on four Avatar sequels which will release between 2021 and 2027.
While we're at it, here's a brief look at some of the highest grossing movies of all time;
1.) Avatar - $2,787,965,087 - 2009
2.) Avengers: Endgame - $2,489,617,092 - 2019
3.) Titanic - $2,187,463,944 - 1997
4.) Star Wars: The Force Awakens - $2,068,223,624 - 2015
5.) Avengers: Infinity War - $2,048,359,754 - 2018
6.) Jurassic World - $1,671,713,208 - 2015
7.) The Avengers - $1,518,812,988 - 2012
8.) Furious 7 - $1,516,045,911 - 2015
9.) Avengers: Age of Ultron - $1,405,403,694 - 2015
10.) Black Panther - $1,346,913,161 - 2018
11.) Harry Potter and the Deathly Hallows – Part 2- $1,341,693,157 - 2011
12.) Star Wars: The Last Jedi - $1,332,539,889 - 2017
13.) Jurassic World: Fallen Kingdom - $1,309,484,461 - 2018
14.) Frozen - $1,290,000,000 - 2013
15.) Beauty and the Beast - $1,263,521,126 - 2017
16.) Incredibles 2 - $1,242,805,359 - 2018
17.) The Fate of the Furious - $1,238,764,765 - 2017
18.) Iron Man 3 - $1,214,811,252 - 2013
19.) Minions - $1,159,398,397 - 2015
20.) Captain America: Civil War - $1,153,304,495 - 2016
-->