Arnold Schwarzenegger Says James Cameron Is Heavily Involved in 'Terminator 6'
Published Tue Mar 12 2019 By Tess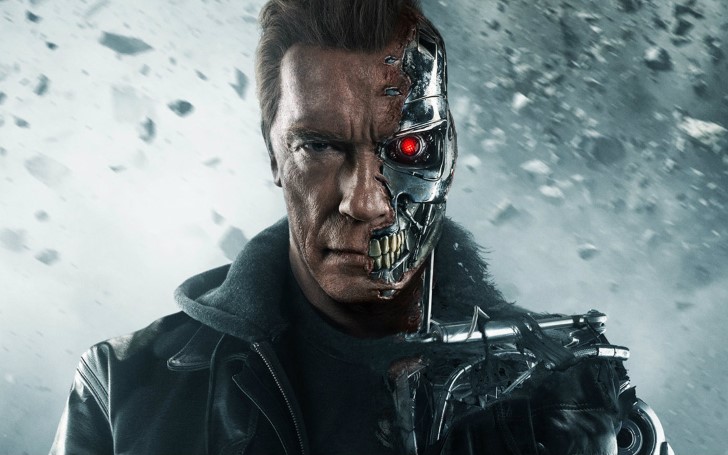 Arnold Schwarzenegger confirms James Cameron is very much involved in 'Terminator 6'.
Arnold Schwarzenegger confirmed James Cameron, the director of The Terminator and Terminator 2: Judgment Day, is still heavily involved in the film series he created.
In an interview to a fan site TheArnoldFans, Arnold revealed despite Cameron's commitments to his other epic franchise, Avatar "control freak" Cameron found time to oversee the filming of the upcoming sixth Terminator series, known as Terminator: Dark Fate.

James Cameroon is heavily involved in direction of latest Terminator movie.

SOURCE: ET News
Arnold said:
"Jim Cameron is right now directing Avatar films, so he's taken on this enormous challenge and he's very busy with that, BUT he's a control freak. As you know, Terminator is kind of his baby; so he does get involved in the filming."
Further, talking about "Terminator 6," which comes out this fall Arnold disclosed Cameron is producing the movie alongside being heavily involved in the making of the film, working closely with director Tim Miller of "Deadpool" fame.
"There were interesting discussions about which direction to go with a certain scene or how the dialogue should finish or what the certain look should be of an individual and all that stuff, so there was a big collaboration between Jim and Tim Miller. I feel it was in good hands with both of them."
Read more: Amid Netflix Awards Debate Kathy Bates and Kevin Costner Praise Theater Experience
"Terminator 6" a direct sequel to Terminator 2: Judgment Day will finally see the long-awaited reunion of Schwarzenegger with Linda Hamilton who played Sarah Conor for the first time almost 28 years after they worked together in 1991's Terminator 2: Judgment Day.
Also see: R. Kelly Released From Jail After Someone Paid The Entire Amount He Owed in Child Support
The new film, considered a direct sequel to the first two installments of the franchise, will retcon the events of later films Terminator 3: Rise of the Machines (2003), Terminator Salvation (2009) and Terminator Genisys (2015).
Don't miss: Soap Star On 'Days Of Our Lives' And 'Santa Barbara' Jed Allan Dies Aged 84
Terminator 6 is estimated to hit the theaters on Nov. 1.
-->