Amid Netflix Awards Debate Kathy Bates and Kevin Costner Praise Theater Experience
Published Mon Mar 11 2019 By David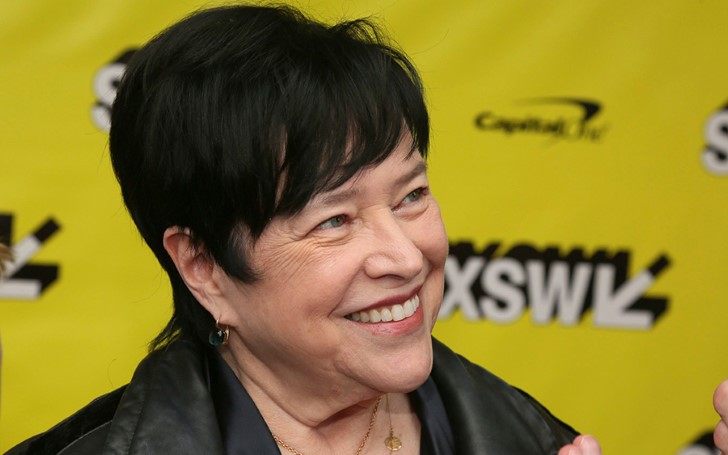 After Speilberg and Cuaron, its time for Kevin Kostner and Kathy Bates to have their viewpoint on Netflix vs the Academy Jury
Right now Netflix is the hottest topic among the Hollywood critics. The industry insiders have been divided into the flood of opinions regarding the Academy consideration of online movies. And now the debate is soaring loud from South by Southwest Festival currently being held at Austin, Texas.
On Sunday, at the opening night of "The Highwaymen," the film's lead stars Kevin Costner and Kathy Bates had some thoughts on the virtue of theatrical releases versus online premiere.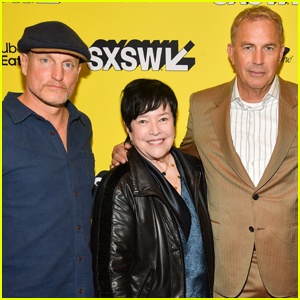 Kevin Kostner and Kathy Bates adds to the Netflix-Oscars debate

SOURCE: Just Jared
Bates who plays Gov. Ma Ferguson in the movie said,
"I guess I'm kind of obsolete, I'm like Mr. Spielberg. I just hear about [the debate] in the news the other day and I thought, 'C'mon, Y'all, that's not fair."
The actress also added, "I think that as a filmmaker, especially like Spielberg and others, they really want their projects to be seen in the theaters. That's why I'm going to focus on ['The Highwaymen'] tonight because I only saw it on a little bitty screen and it's different, it's a different experience."
Also Read: Netflix Set To Adapt Gabriel Garcia Marquez's Masterpiece Novel '100 Years of Solitude' as Series
The Academy best actress winner (Misery-1991) went on to question the fairness of giving streaming services' films a one-week of theatrical time-frame.
The 70-year-old actress explained, "I just think, showing them for a week just to qualify, people don't seem them — I don't know, I kind of think that's a dirty trick. I shouldn't say 'cause Netflix has been very, very nice to me. I just think that streaming is one thing, but theater is a whole different experience."
Watch the trailer of The Highwaymen
When asked on just how long streaming films should have to stay in big screens, Bates said they "should play for a while."
The actress said, "But good luck having that happen anyway! If they don't do well critically — everybody listens to the critics. I wish people knew how to make up their own minds and not even pay attention to the reviews — go and see it! That's one thing that's good about streaming is that you can see something from your own judgment and not be influenced."
Don't Miss: Alfonso Cuaron Responds To Steven Spielberg's Resentment Towards Roma's Oscar Performance
Costner, who portrays the character of Texas Ranger Frank Hamer in the film, felt the dissension was somewhat outside his pool of experience where he explained that he could only see both sides of the debate.
The actor said,
"I believe in the Academy, I'm keen about our business. I love the big screens, the theater experience…The sand shifting, I haven't thought about that as much as I've thought about the next film I'm gonna be a part of or the next story I'm gonna scribe."
The actor continued with,
"I hear all the disagreements. When you hear experts talking, almost after one finishes, you go, 'Yeah, that's a good point.' And if you're really intrigued and if you haven't already made up your mind, then you listen to the second person and you go, 'That's equally a good argue.' I always find that with a people with deep insight as they look at an issue."
Though Costner also maintained that theaters have their own experience which can't be matched with any other medium.
Must Read: Captain Marvel Breaks Box Office Records Raking in $646 Million Globally in its First Weekend
"I think movies are for big drapes," the 64-year-old said. "As long as they can fit in them, and thank God for these one portal ways of viewing media, but now there's this level of contention and I'm finding it hard to finish up my last story here."
"The Highwaymen" producer Casey Silver uttered he adores "the theatrical experience," but "I also think it's a must experience for people to see the movies, to see the stories, to see cinema wherever they see it. The world keeps integrating."
John Lee Hancock's The Highwaymen follows Texas Ranger Frank Hamer and ex-partner Maney Gault (Woody Harrelson) as the detective duo tries to track down and confront notorious criminals Bonnie and Clyde. The lawmen are initially out of the Rangers when the robbery reign of Bonnie & Clyde are taking place in the vicinity.
The pair are later commissioned as special investigators by the head of Texas prisons Lee Simmons and first woman governor Ma Ferguson to end the binge robbery of the notorious gang who are also feared for having killed 10 law officers and 3 civilians.
-->