Diane Addonizio is Married to Howie Long - Some Facts to Know About The Businesswoman
Howie Long and his wife Diane Addonizio have been married for a long time. Know more in detail about his entrepreneur wife's life!
Diane Long (née Diane Addonizio) is an American lawyer and a businesswoman, mainly in the spotlight because of a celebrity spouse. Diane is married to the former National Football League player, Howard Matthew Moses Long, aka Howie Long.
While Addonizio ties with one of the most renowned players, Howie, made her kiss the stardom and live a celebrity life, her work is not to be undermined at any cost. She boasts an impressive track record of her work and holds an impressive net worth. We will discuss just that and know more about her relationship with Howie Long and other facts you should know about the American businesswoman.
Diane Addonizio Originally Hails From New Jersey
Diane Long (née Diane Addonizio) originally hails from Red Banks, New Jersey. While her actual birth date is still a debatable subject, many sources suggest she was born on March 16, 1962. It's true the 58-year-old (as of 2020) spent her childhood in her hometown but later moved to Pennsylvania for higher education.
Diane Long (Diane Addonizio) is 58 years old as of 2020. She was born on March 16, 1962.
Source: NFL News
According to the sources, Howie Long's wife graduated in classical studies from Villanova University, which is an Augustinian Catholic University located on the outskirt of Pennsylvania. Furthermore, she got her Law degree from the University of Southern California School of Law.
Diane Addonizio's Career Switch to a Business
Diane Addonizio graduated from the school of law and served as a lawyer for a few years of career, but later the 58-year-old changed her profession and involved herself in business. Diane is known to have invested in many projects and businesses, which helped to get her good returns.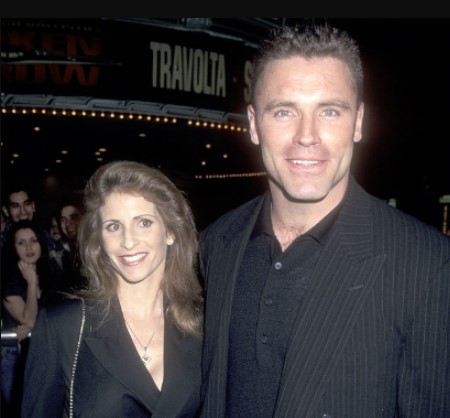 Diane Addonizio is an entrepreneur and a lawyer.
Source: NFL News
While Diane's husband, Howie Long, is a millionaire, the businesswoman never settled down for less and earned her own fortune. Today, the wonderful wife of the former NFL player is worth almost a million herself. As per reports, Diane Addonizio has a net worth of $800 thousand. Moreover, Diane is also an author of the book, 'He's Just My Dad!' in 2000, which revolves around a story of an athlete, dad.
Diane Addonizio Married Howie Long in 1982
Diane Addonizio's relationship with the former NFL player goes long back, as they first met while both were at Villanova University. Both Diane and Howie attended the class of classical studies and ended up in the same classroom.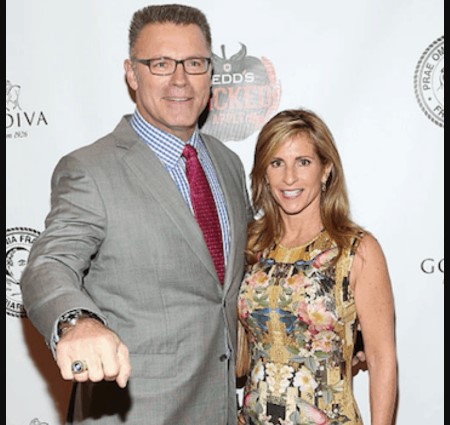 Diane Addonizio and Howie Long married on June 27, 1982.
Source: NFL News
The couple's friendship turned into a beautiful relationship, and eventually, the pairs got engaged soon after graduating from college. Since they knew the two are made for each other, they tied the knots on June 27, 1982.
Also Read: Camille Kostek Dating Her Boyfriend Rob Gronkowski - Facts About Their Relationship!
In this day and time, where every other relationship fails, their marriage is setting up the all-new level of height for the relationships. The couple is happily married for more than three decades.
Diane Addonizio And Howie Long Share Three Sons
Diane Addonizio and Howie Long, in their 38-year-long marriage, share three sons, Chris Long, 34, Kyle Long, 31, Howard Long Jr., 30 (as of 2020). All three kids of the couple were fonds of football, except Howard decided to switch his path from football to business after college.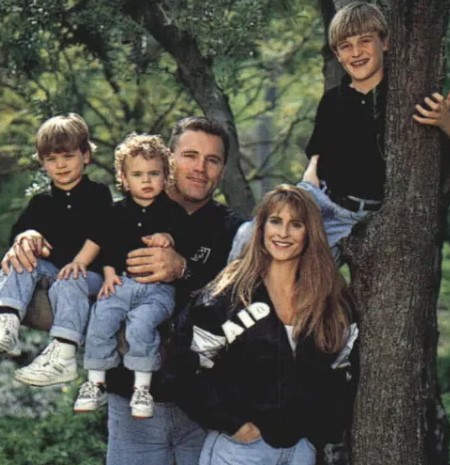 Diane Addonizio with her husband Howie Long and kids, Chris Long, Kyle Long, and Howard Long Jr.
Source: Blow Out Buzz
The first son of Diane and Howie, Chris, played football for eleven seasons and called his retirement after. He used to play in 'defensive end' for the St. Louis Rams. Even Kyle is retired now after seven years in pro football. Previously the 31-year-old used to play for Chicago Bears.
You May Also: Halston Sage is Rumored To Be Dating Zac Efron, Facts To Know About the Actress.
For more information on your favorite celebrities' lifestyles, stay tuned to Glamour Fame, and don't forget to sign up for the newsletter.
-->