Halston Sage is Rumored To Be Dating Zac Efron, Facts To Know About the Actress
Well, it's official now. According to a few media outlets, Halston Sage is Zac Efron's girlfriend. Zac is rumored to be dating Halston Sage after his split with his ex- Sarah Bro.
After the split with his previous girlfriend, Zac started to date Halston, the escalation of their romance was too quick than we anticipated. There are some cool facts to know about Halston Sage. So, without further ado, let's find them.
Zac Efron is Halston Sage's Boyfriend in 2020, After a Long Hiatus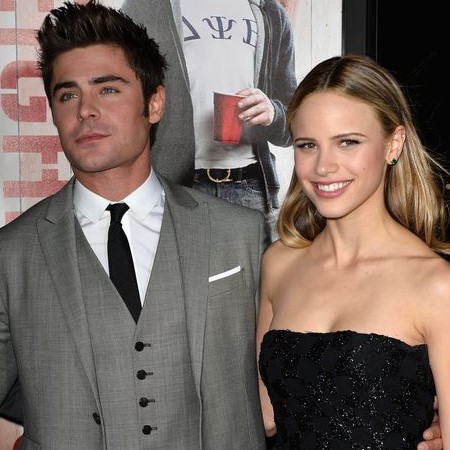 Halston Sage and Zac Efron are dating in 2020, agin after their romance faded in 2014.
Source: Heart App
Apparently, the alleged couple (because Zac Efron and Halston Sage are still to confirm their relationship) the 32-year-old and Sage were 'Neighbors' co-stars back in 2014, and they sparked the romance rumors.
Also See: Ulla Sandrock (Ulla Klopp) is Married to Jurgen Klopp - Some Facts to Know About the Author
Also, back then, in 2014, the couple did not confirm anything about their love, despite reports of two dating. The speculations of two falling for each other came after the pairs were spotted together on multiple occasions like attending a basketball game in April of the same year.
Then, Zac Efron, without any further details of his split with Halston, started dating Sami Miro, which lasted for two years. But again, their relationship rekindled, and by what sources claim, the two are in a serious relationship in 2020.
Halston Sage previously dated Seth MacFarlane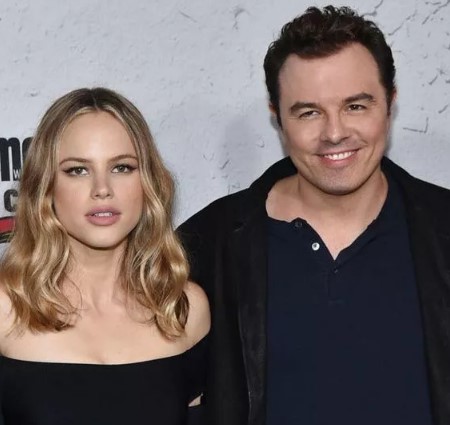 Seth MacFarlane and Halston Sage dated for a few months in late 2019.
Source: Ranker
On her impressive list of A-lister star who Halston Sage previously dated, Seth MacFarlane is the name we thought we should not forget to mention. However, it was just another speculation back in 2019, but the alleged former couple were out for dinner.
Also Read: Janeane Garofalo Plastic Surgery - The Complete Detail
The former alleged not only went for a romantic dinner, but the two were so serious about their romance, some even speculated the former love-birds would tie the knots in the future. Sadly, that day is never going to come and called it quit after months of dating.
Halston Sage Grew So Close to Cara Delevingne; Some Thought the Two were Dating
Halston Sage and Cara Delevingne are BFFs after 'Paper Towns.'
Source: MakeUp Examiner
Halston Sage and Cara Delevingne were the castmates of 'Paper Towns,' a 2015 teen movie based around a story of a young and shy in high school. Cara played the character of 'Margo,' while Halston played the character of 'Lacey,' two best friends on the screen.
Their on-screen friends became off-screen best friends, to be precise, very close indeed, which confused people to think they started to date. But it was not the case, Halston Sage and Cara Delevingne were and are still the BFFs.
You May Also Like: Katerina Rozmajzl - Things You Need to Know about the Entrepreneur Miss USA Contestant
The 26-year-old Zac Efron's girlfriend said, "We used to sing 'Blank Space' by Taylor Swift onset of 'Paper Towns' all the time. John and Nat Wolff would kill me for saying that!" Well, the BFFs still sing to Taylor Swift's song to date; just imagine how close the two have become. It's surprising how people misjudged their friendship into a relationship. Thank god the two still maintain their friendship despite all the rumors. We wish them long and forever of friendship.
For more information on your favorite celebrities' lifestyle, stay tuned to Glamour Fame, and don't forget to sign up for the newsletter.
-->