Katerina Rozmajzl - Things You Need to Know about the Entrepreneur Miss USA Contestant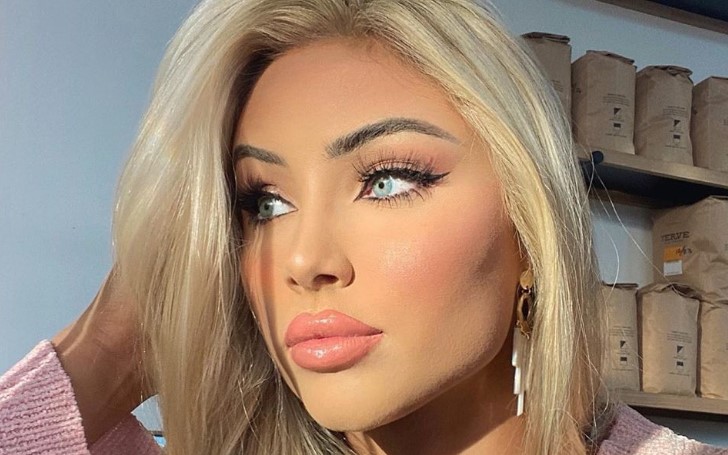 Katerina Rozmajzl is an American entrepreneur who rose to fame after she represented her state Georgia in the Miss USA in 2019 after winning the Miss Georgia USA 2019 title. Katerina, who holds two nationalities, American and Czech, failed to make past top 10 in the Miss USA competition, but many hearts.
Katerina Rozmajzl, who was born in the Czech Republic, on September 9, 1997, is blessed with many talents along with stunning looks and features. All thanks to her Czech descendants. There are some interesting facts to know about Miss Georgia 2019.
Katerina Rozmajzl is an Entrepreneur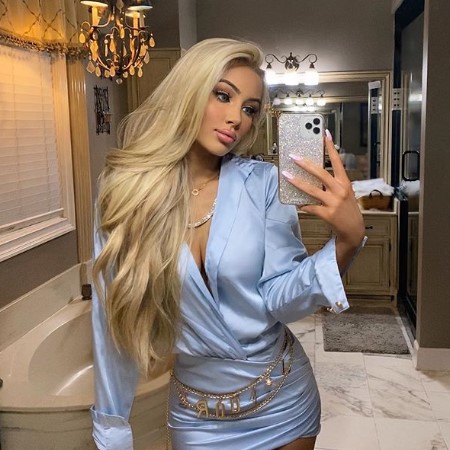 Katerina Rozmajzl owns a company, Katerina Cosmetics.
Source: Katerina Rozmajzl Instagram
Apart from being blessed with immense beauty, Katerina, 22, is already doing wonders with her business skills. Apparently, the 22-year-old Miss Georgia owns a cosmetic company by the name 'Katerina Cosmetics.' The 22-year-old accounting student is currently enrolled in Master of Accountancy, is inventing ideas to expand her business more.
Also See: Elaine Callei Trebek - Facts You Need to Know about the Businesswoman
Not just business, Katerina is an ambassador for 'Kiva.org,' a foundation to help underserved communities thrive. Miss Georgia 2019 also dedicates her time to increase human trafficking awareness and help aids the victims who escape the situation of crisis. Moreover, Katerina also runs her own blog, where she updates her readers with what's trending in the market, some style tips, and of course, motivational posts. You should definitely check Katerina's blog once.
Katerina is Blessed with Many Sisters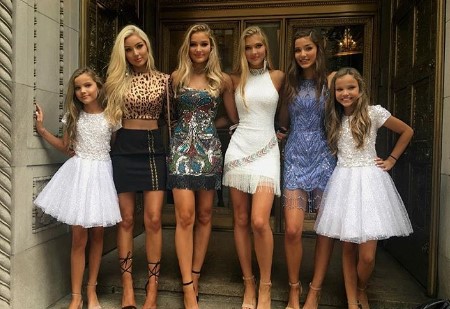 Katerina Rozmajzl's sisters, including Alexandra Rozmajzl, and her twin sisters, Elonra Rozmajzl and Emalina Rozmajzl (rozmajzltwins).
Source: Katerina Rozmajzl Instagram
Apparently, the 22-year-old Miss Georgia 2019 is blessed with many sisters, Victoria Rozmajzl, Alexandra Rozmajzl, Marianna Rozmajzl, Elenora Rozmajzl, and Emalina Rozmajzl. Among whom is Alexandra Razmajzl, who is competing in People's Choice Award for Miss Georgia Teen USA.
Also Read: Grab all the Details of 'American Pickers' Mike Wolfe's Net Worth, Earning, House and Income
Moreover, Katerina Rozmajzl also has twin sisters who are famous on their own and have become a social media personality at a very young age. Here's the link for Katerina's twin sisters, Elenora and Emalina. Twin sister with the account name of 'Rozmajzltwins' has already amassed more than twenty thousand followers on Instagram.
Katerina Rozmajzl is in a Relationship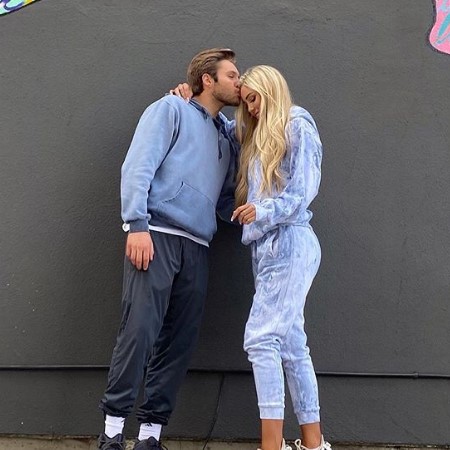 Katerina Rozmajzl is in relationship with Czarek Czworkowski. The couple started dating from 2015.
Source: Katerina Rozmajzl Instagram
The 22-year-old Miss Georgia 2019 is currently dating boyfriend, Czarek Czworkowski. According to the reports, Katerina Rozmajzl and Czarek started dating from 2015, and the couple is still together and going strong. They are together for more than four years, which made us believe, their relationship is here to stay.
When we checked Miss Georgia 2019's boyfriend, Czarek, we found the handsome lad is also a model and currently working in a Atlanta based modeling agency, Select Models ATL.
Katerina Rozmajzl hold a Huge Net Worth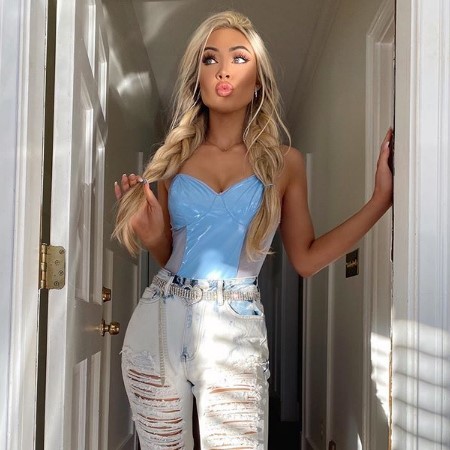 Katerina Rozmajzl holds an impressive net worth of $800K.
Source: Katerina Rozmajzl Instagram
Katerina Rozmajzl, at just 22 years, holds a huge net worth. This might come as a huge surprise, but the 22-year-old is already very close to a million mark. According to some reports, the Czech-born American model is worth $800 Thousand, all thanks to her early modeling career and business mind.
You May Also Like: Lena The Plug and Adam22 (Adam John Grandmaison) are Couple, Since When They Started Dating?
For more information on your favorite celebrities' lifestyle, stay tuned to Glamour Fame, and don't forget to sign up for the newsletter.
-->