Did Anna Duggar Just Shade Lauren Swanson?
Published Wed May 08 2019 By Andrew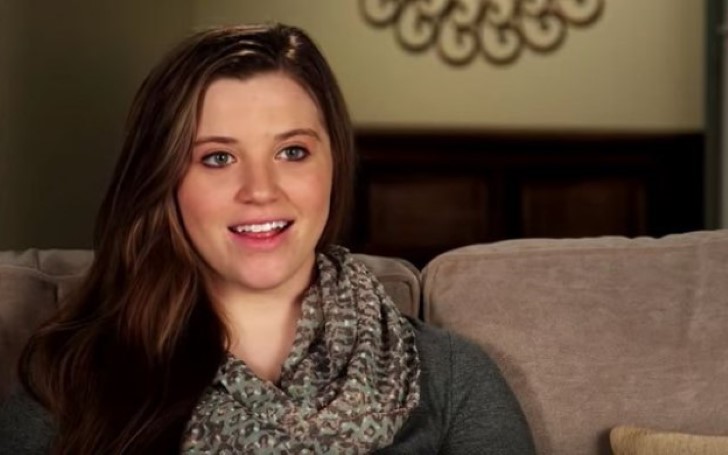 Was Lauren Swanson just shaded by Anna Dugger?
Anna Duggar has on multiple occasions garnered judgment from the online community for years. The whole judgment spree started back when her husband was exposed as a child molester and then a cheater, and ignoring all those she chose to stay with him nevertheless.
Anna once again gets dragged into controversy by the online trolls and they seem to be seriously brutal on her.
As a matter of fact, Anna is currently pregnant with baby number six. A couple of days earlier Anna took to Instagram to tease more Duggar babies possibly being on the way by sharing a throwback photo of when she was expecting son Mason while Jill and Joy-Anna Duggar were also going through the journey of pregnancy.
It is a well-known fact by now that four Duggar women namely Anna, Jessa, Amy, and Kendra are knocked up at the moment.
But the recent revelation made by Lauren Duggar about a miscarriage she suffered last year, prompted a substantial amount of fans to take to the Internet and accuse Anna of being wildly insensitive.
People are really skeptical on the question if she should be outwardly excited about her pregnancy, and posting about her pregnancy while Lauren is still searching her way out from such a personal tragedy.
Don't miss: Joy-Anna Duggar Lost Her Pregnancy Weight After 10 Months of Baby, Detail About Her Weight Loss
As per the social media fans: Heck no.
Numerous critics have come through with their comments to suggest that Anna's post was a mean for "adding salt in the wound" of Lauren.
One of her followers wrote,
"I feel exactly the same. My heart breaks for them. It's not enough that they had the miscarriage but now all these pregnancies on top of it! Definitely insensitive and definitely salt in the wound. They should have [abstained] out of respect."
Another left a comment stating,
"I keep thinking of [Josiah] and Lauren with all of these pregnancy announcements. Praying they see God's goodness even in the difficult days of seeing others get pregnant and having babies."
Late March after sharing her miscarriage news with the world, Lauren stated, "I just want to thank each and every one of you for your prayers, support, and for all you Mama's out there for sharing your angel baby stories,"
She concluded at the time:
"It's easy to share those happy times in our lives, but sharing something hard, like losing a baby can be like putting salt to a wound. I know by y'all sharing your stories it has not only helped me, but many other women who have gone through the same trials."
Well, this, of course, is a hard time for Lauran but that doesn't mean that a celebration of the new birth is a lost cause.
-->