Did Anna Gunn Just Ruin The Movie Excitement For Breaking Bad Fans?
Published Sun Jun 30 2019 By Chester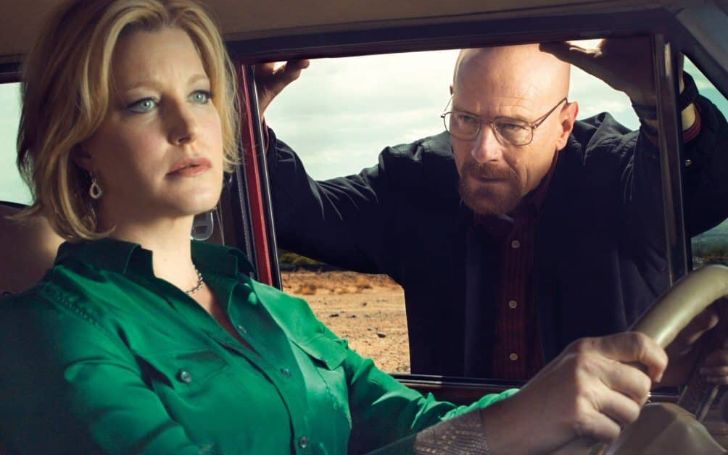 Anna Gunn shares the news of Breaking Bad but the reactions from fans turn out different than expected!
Considering the neat bow type ending of the finale of Breaking Bad, it is regarded as one of the satisfying endings of the series till date, we are worried that the movie doesn't end anything in between.

BBC Host Mel Giedroyc asked Anna Gunn if she has anything to do with the upcoming movie, to which Gunn responded: "No, I'm sorry!"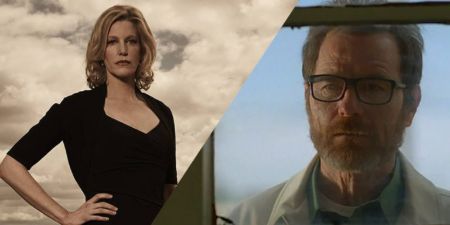 Well, it has left fans wondering about the plot of the movie as Anna declined the hint that the two stars shared. Firstly denying to spill the beans out, the sequel focusing on Aaron Paul's prominent character 'Jesse Pinkman'.
And later the clue that Bryan Cranston and Aron shared taking to Twitter with an identical two donkeys writing with a simple caption "soon."
Check Out the exclusive Twitter post shared on Tuesday, June 25.
Soon as the short hint was dropped people came up with different speculations, some pointed out relating to drug mules teasing to the cooking meth business while others came with predictions like riffle smuggling.
Speaking to The One Show, the 50-year-old Anna Gunn explained:
"Bryan was going to have a launch party on Cinco de Mayo last month and he promised that there would be donkeys there. I got very excited about that and said I'd bring my kids and then it didn't happen."
Later, Host Mel asked if it could have anything to do with the upcoming movie, to which Gunn responded: "No, I'm sorry!" Backlash then started hitting off as she is also known as one of the least-likable TV characters.
The story and the plot details are still under wraps, however, Cranston hinted that it will follow the same storyline left open during the end of the series.
We have no release date yet but it's expected to roll onto screens sometime in 2020. The film was confirmed in February 2019 with filming beginning in New Mexico the same month.
Check Out: How Exactly Did Walt Poison Brock In Breaking Bad?
Stay tuned and connected to find out updates on the movie.
-->