How Exactly Did Walt Poison Brock In Breaking Bad?
Published Thu Jun 20 2019 By David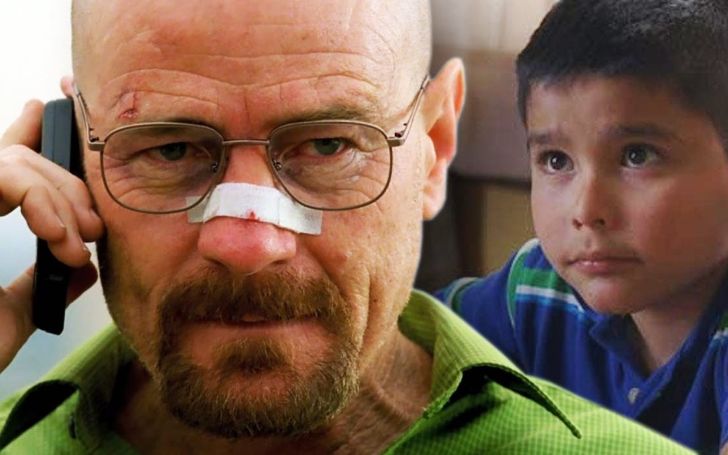 How exactly did Walter White poison Brock in Breaking Bad?
The incident occurred in season 4 of the AMC hit series, Breaking Bad, but the truth wasn't revealed until the following year. Since then, the show maker, Vince Gilligan, provided detail about what viewers didn't see with the toxication.
The character of Brock Cantillo (Ian Posada) was the six-year-old son of Jesse Pinkman's second girlfriend, Andrea. Jesse met Andrea at a Narcotics Anonymous group therapy in Breaking Bad season 3, and the pair eventually struck up a relationship.
Ontext on Brock from Breaking Bad
Jesse greatly adored Brock, and the two would often hang out and bond over video games. After Jesse and Andrea split, he continued to send them money through Saul Goodman so they could have a better living situation.
Breaking Bad never showed how Walter White poisoned Brock Cantillo.
SOURCE: Fandom
The pair reunited in season 4 only to have Brock rushed to the hospital with a severe illness. At first, Jesse believed Brock was given the ricin intended for Gus Fring by the series protagonist turning anti-hero, Walter White.
Also Read: Breaking Bad: 7 Tuco Salamanca Moments That Is Worth A Rewatch!
Pinkman thought Walt stole the ricin and gave it to Brock to settle the odds with Jesse for him getting too close to Gus. When confronted, however, Walt gave Jesse the idea that it must have been Gus who used the ricin to poison Brock.
Recommended: Breaking Bad: Is Walter White's Son Walter White Jr. Disabled In Real Life?
In reality, Jesse was right; Walt did cause Brock's illness as a way to turn Jesse against Gus. But ricin never caused the poisoning was later confirmed.
Brock was poisoned by Walter white through a plant, Lily of the Valley.
SOURCE: Fandom
It was extracted from a Lily of the Valley plant, revealed in Walt's backyard in the final shot of Breaking Bad's season 4 finale. But how exactly did he poison Brock with mere berries from the plant, easily found on one's patio?
How Did Walter White Poison Brock in Breaking Bad?
Gilligan gave more insights regarding the noxious ploy at San Diego Comic-Con in 2013. The writers of Breaking Bad referred to the incident as Walt turning into the Evil Juice Box Man, envisioning him injecting the poison into Brock's juice box.
Off-camera, Walt had somehow planted the juice box in Brock's lunch at school. Making sure only Brock came in contact with the beverage. The rest of the execution involving the ricin stolen by Huell then played out on-screen.
Brock, nonetheless, survived the illness and made a full recovery. Walt later would meet Brock at a dinner gathering where he seemed exceptionally uneasy around the young boy. His actions have caused a lot of guilt. Walt used a child's health to manipulate Jesse.
You May Also Like: Top 10 Most Badass Scenes From Breaking Bad!
Many viewers even consider Brock's poisoning as the moment when Walter White turned into an undeniable villain in the series. Jesse, in the end, pieced the puzzle together and figured out that Walt was responsible all along, causing a colossal measure of unrest between the two men.
After Andrea was murdered by 'Todd' as a form of punishment for Jesse's failed escape, the show never explained what happened to Brock. Fans of the Break Bad assumed Brock was taken in by his grandmother.
After Jesse got a taste of freedom in the Breaking Bad series finale, many thought he would find Brock and take care of him as a way to respect Andrea. Since Jesse Pinkman is reputed to be at the focal point of the upcoming Breaking Bad sequel movie, fans may have the return of Brock Cantillo.
-->