Did Meghan Markle Choose An "Unusual" American Name for Baby Boy?
Published Tue May 07 2019 By Andrew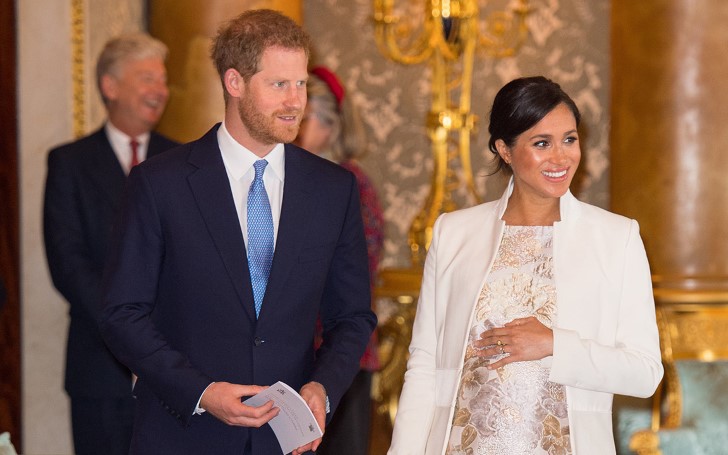 Is Meghan Markle giving her child an unusual American name?
Meghan Markle welcomed the royal baby to the world today and fans are in full celebratory mode with the arrival of the new royal baby. Debates have been swirling around ever since the pregnancy of the Dutchess of Sussex as to what the royal couple's first child would be named.
And we might just have the answer. According to royal commentator Victoria Arbiter, the pair may have chosen a name that intertwines both UK and US history. Moreover, she argued that the royal baby will be named Eleanor, Rose or Alice, if it happens to be a girl or the possibility of an Alexander, is high if its a boy.
The royal baby was born today morning.
SOURCE: Today Show
During a talk with CBS, the royal expert maintained,
"I don't have an inside track on the actual name but I think when it comes to names we are looking at a very strong name because that is who Meghan Markle and Prince Harry are. But I also think we are going to see a name that works on both sides of the pond."
She added,
"For example, something like Eleanor, Eleanor of Aquitaine was a 12th-century queen, she was highly influential and well respected. Eleanor Roosevelt fought for political, social and racial justice so that is a very strong figure."
The royal expert seemed quite enthusiastic talking about the name of the royal baby. Talking about the possibility of the different names she added, "Alice Walker who wrote the Colour Purple and won the Pulitzer for the book. Alice is, of course, a longheld family name within the Royal Family. Then we have names like Rose, Doria, Meghan's mother calls her flower, you have England's rose, Princess Diana as Elton John solidified her as that."
You may also like: Prince Harry and Meghan Markle Reportedly Hoping To Raise Their Child As A Vegan
She further elaborated,
"That is for the girls, when we come to boys Alexandra is the Queen's middle name, Alexander is the masculine form."
and expressed,
"Alexander Hamilton is one of the founding fathers in the US. So I think there are a lot of names here that work with the British Royal Family tree but also have strong roots in the US."
Many anticipating the royal baby's arrival took to the Windsor castle to camp outside in the hope that will be in on any new updates regarding Meghan Markle and the baby of Sussex.
Meghan welcomed her firstborn on the bright blessed morning of Tue, May 7, 2019.
-->