Whoopi Goldberg Weighs In On Meghan Markle And Prince Harry's Bundle Of Joy
Published Tue May 07 2019 By Eden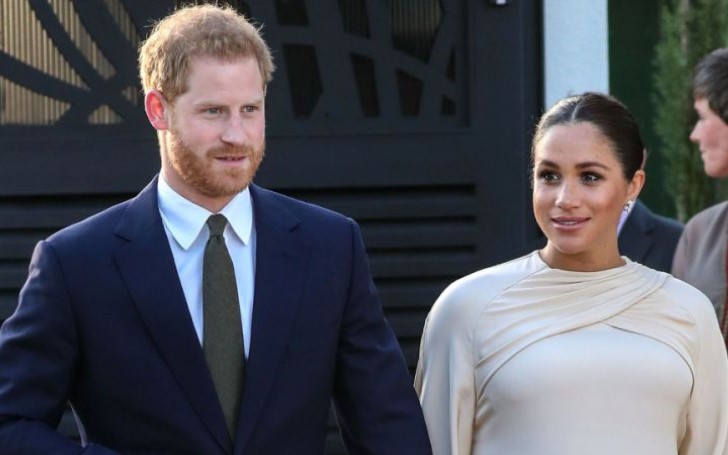 Whoopi Goldberg speaks on Meghan Markle and Prince Harry's new baby boy.
Prince Harry and Duchess of Sussex Meghan Markle announced the arrival of the royal baby boy on Monday and subsequent congratulations kept flowing from all over towards the Royal duo. The hosts of The View chipped in as well to offer their adulations including their thoughts and opinions.
Prince Harry provided a short interview to the press after welcoming his first son who weighed in at 7 lbs., 3 oz. Speaking of Harry's humble approach to the announcement, Joy Behar said, "He's adorable!" As a matter of fact, all of the hosts admired Prince Harry's down to earth nature.
Watch: Prince Harry And Meghan Markle Welcome 1st Child, A Boy
Host Whoopi Goldberg who knows the Duke of Sussex quite well agreed that he seemed happy. She said, "He's got a new baby, he's got an old lady that he likes, and life is good."
Goldberg also noted the fact that the new royal baby is the first mixed-race offspring born into the royal family in recent history.
"This is their first, there might be others. One of those babies is gonna pop out looking like me. And that will be something to crow about."
You Might Like: Prince Harry and Meghan Markle Reportedly Moving to Africa
Meanwhile, this wasn't the first time Goldberg weighed in on the changing face of the royal family. Back when Meghan and Harry got engaged in 2017, she shared her thoughts then as well.
"The hue of the royal family is about to shift, which is kind of wonderful because a lot of little girls have been told, this won't happen for you."
-->