Disney's Upcoming Live-Action Remake Of Mulan Will Reportedly Not Be A Musical Like The Original
Published Wed Jul 10 2019 By Travis
Mulan remake is not a musical and it is a good thing.
Mulan's trailer arrived on YouTube, and it met with a positive response, but something was missing in the trailer. There were only instrumentals of the original music and no songs what so ever were present for die-hard fans of the original. Then reports came out that stated; the new Mulan will not be a musical bucking the trend that has been going on since Disney started remaking its classic animated movies much to the disdain of die-hard fans.
Watch: The trailer for live action Mulan
Another key absentee that had people flying off the handles was the reported exclusion of 'Mushu', the fan-favorite guardian dragon as well as the lucky cricket 'Cri-Kee'. Well, the dragon is said to be replaced with a phoenix, but we have no confirmation if the phoenix would speak or not.
These exclusions led to people going crazy on Twitter and proclaiming without Mushu and musical numbers, it is not a Mulan remake.
People, it is a good thing they are removing the songs and making this movie a story about empowerment and not puncturing the message by breaking out into a dance with an animated dragon.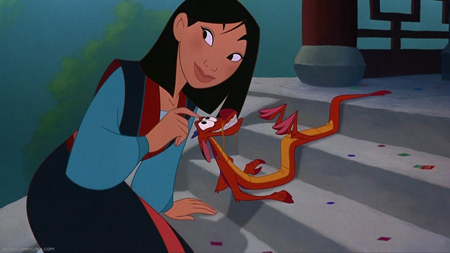 Yes, the fan favorites 'I'll Make a Man Out of You' or 'Reflection,' won't be performed on screen but they shouldn't have to. The story of Mulan is about a folklore hero who pretends to be a man so she can fight in the war instead of her father. Now that is a beautiful story that doesn't need any type of music to get the message through.
As much as people like those two songs, the movie lacks some serious amount of musical numbers to justify a musical. It is not a soundtrack people have on their phone. Just look at Lion King for an example, you just need to hear the music to know what song is about to come on.
Watch: The hit song from Mulan 'I'll Make a Man Out of You'
Songs have been a key part of selling a Disney movie, but that's not what the movies are all about, there is a story behind the music, but the story of Mulan trumps any musical numbers. Beauty and the Beast have some of the most recognizable songs in its repertoire so remaking the movie without the songs would have been a mistake. The same goes for Aladdin, some of the most recognizable songs in Disney animation history are from this film, and when they remade the movie they kept the songs, with some changes and a new original song for 'Jasmine' which we love, and they stayed true to the animation.
That cannot be the case for Mulan, except for two songs; there isn't enough music there to justify a musical.
Watch: The hit song 'Reflection' from Mulan
The original Mulan didn't hinge on musical numbers to further it's plot agenda's like say Frozen with 'Let it go.' But it felt like the music was slowing down the movie and the music was an unnecessary hindrance.
Hindsight is always 20/20, and people look at Mulan with a nostalgic lens, but if you really think about it, the movie was borderline good at best. It is fun to watch the film as it, but if you think about it, the movie is filled with stereotypes, matchmaking ladies, bringing honor to the family and so on.
Just think about it for a second, just like Beauty and the Beast was filled with a checklist of French stereotypes; Mulan was also filled with a list of Chinese stereotypes. Plus the movie was geared towards a predominantly white audience back in 1998, with Disney fixture of a sassy animal sidekick and a comedian playing the role to provide quips plus the questionable call of having white people singing the songs while Asian actors and actresses did the voice acting.
We are not saying Mulan was racist, far from that, but it was a movie made in a different time, geared towards a predominantly a white audience.
Also Read: Fans Want Gordon Ramsay To Play Chef Louis In Little Mermaid Remake - Does He Suit The Role?
Asia's first Disney heroine needs better representation than that. And the story about a journey of a girl to show she is equal to everyone besides her is a story that doesn't need songs and dance to drive home the message.
People who are mad about Mulan not being a musical, just imagine what a King Arthur movie will look like as a musical. Mulan and 'King Arthur' are almost the same, Arthur doesn't have to have 'Merlin' singing at him 'I'll Make a Man Out of You' during a training montage.
Disney can just do what Black Panther did with its music, hire some big-shot music producer and ask him to curate an album inspired by the movie, that way people wanting music get the music and people wanting an inspiring action movie, get their wish as well.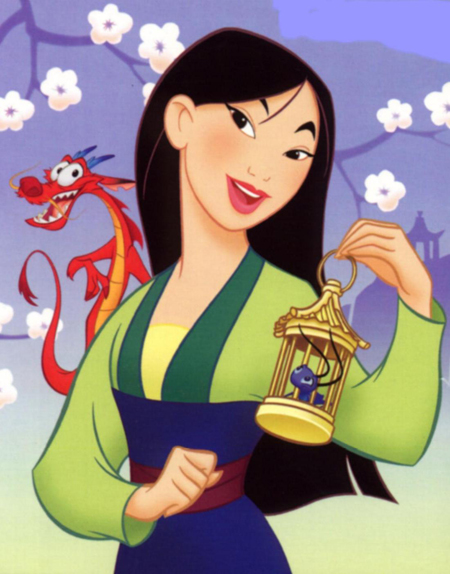 This direction that Disney has taken for the Chinese folklore heroine is a right decision, and we cannot wait for it to arrive in theatres so that a classic story can be renewed for a modern period.
-->