Diversity Star Perri Kiely Shocks Fans with a Topless Photo
Published Fri Mar 29 2019 By Tess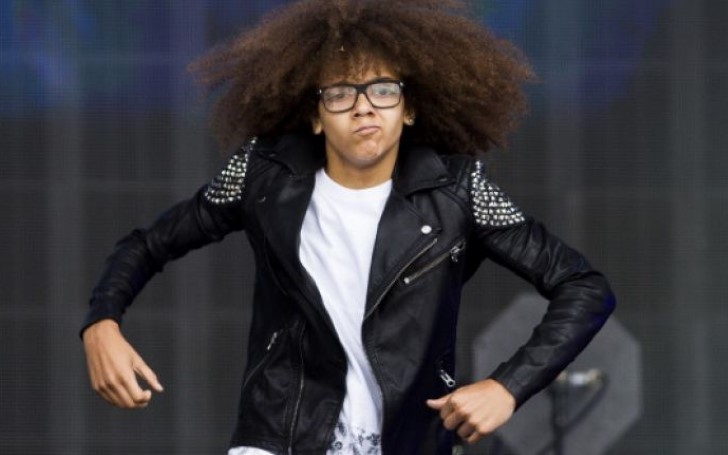 Diversity star Perri Kiely is all grown up now.
The tiny kid from diversity with big afro somersaulting across the stage during diversity's first audition on Britain's Got Talent, Perri Kiely is all grown up now.
Yesterday, Perri's fans were left gobsmacked when Diversity's Ashley Banjo shared a shirtless snap of the 23-year-old dancer on Instagram with many fans joking they were "confused" about their feelings.
Ashley Banjo captioned his latest Instagram update with: "Firstly apologies for the mid-training hair… But more Importantly, can you believe I used to throw this guy around!? 😅 Anyways session complete – I seriously need a Bueno from the shop… @realperrikiely Grab the scooters 😄#bigkids #trainingday and yes… @ben.w23is a #proffesionalphotobomber"
The photo sports then tiny Perri, who won Britain's Got Talent when he was just 12 alongside his group in 2009, in a huge six-pack.
Following the post fans were quick to comment, with one saying: "He's grown up now I remember him being the tiny guy in Diversity"
Also see: Cristiano Ronaldo's Girlfriend Georgina Rodriguez is "Feeling Confident" In Her First Yamamay Campaign
While another added: "The young gun has turnt into a beast 😂👊🏻", while a third said: "Er the lil man is on fire! I feel confused 😟🙈".
When Perri was in Britain's Got Talent he was the tiniest member so the team member would throw him around as part of their performances, and in one case they actually zipped him up in a bag.
Last year when Perri appeared on Celebs Go, he explained: "People don't go for people like me. When Diversity won Britain's Got Talent I was really young and in people's heads I'm trapped in that bubble."
Read more: Cardi B Breaks Her Silence Regarding 'Leaked' Instagram Video
Apparently, Perri is rumored to be dating Love Island winner Amber Davies.
As per a source, Amber and Perri are in the "early stages "of their romance but things are going very well between them. They share a lot of the same friends and hit it off right away after being introduced to each other.
Don't miss: Check Out The Hottest Instagram Pics of The Day; Thursday, 28th March
Although fans of Perri still remember him as being a young boy in Diversity, he's grown up since then and his muscly physique definitely proved attractive to Amber.
-->