Cardi B Breaks Her Silence Regarding 'Leaked' Instagram Video
Published Wed Mar 27 2019 By Andrew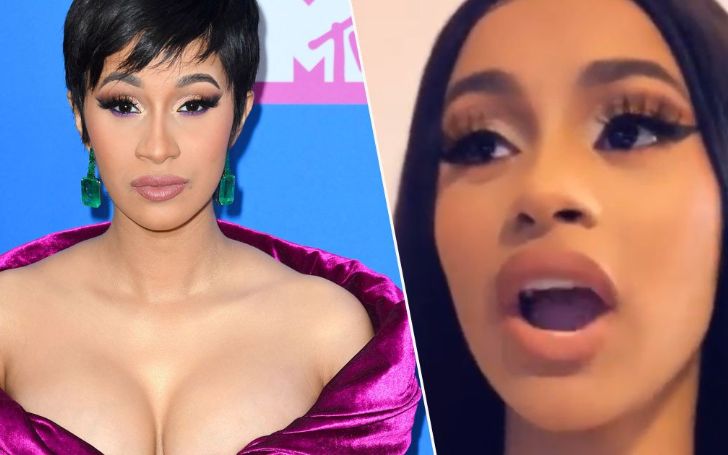 Cardi B addresses the issue of her 'Leaked' Instagram Video.
Cardi B is famous in the music industry for her genuine personality and being unapologetically herself. Being said that, she is surrounded by clouds of controversies time & time again.
B. has recently opened up about the rumors unleashed by the leak of an alleged video where the rapper claims to have 'drugged and stolen money off men' back in her stripper days.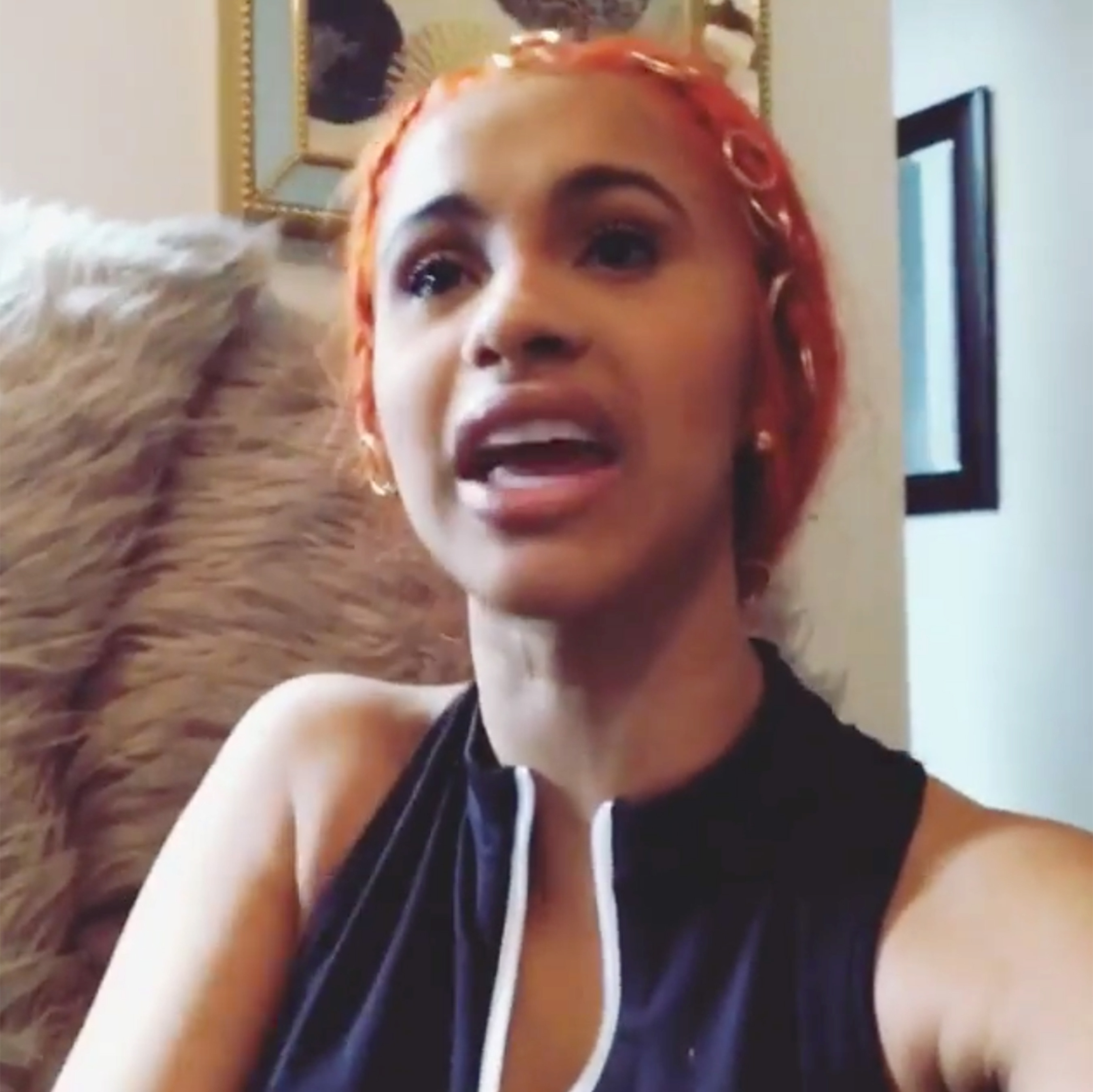 Cardi B is in hot waters after her leaked Instagram video
SOURCE: People
The Money singer took to her Instagram page to break her silence about the issue and letting fans in on her side of the story.
Also read: Cardi B Responds To Backlash and Explains Why She Wants To Trademark "Okurrr"
Writing a statement on Instagram, Cardi said:
"So I'm seeing on social media that a live I did 3 years ago has popped back up. A live where I talked about things I had to do in my past right or wrong that I felt I needed to go to make a living. I never claim to be perfect of come from a perfect world wit a perfect past I always speak my truth I always own my s***."
She continued:
"I'm apart of a hip hop culture where you can talk about where you come from talk about the wrong things you had to do to get where you are. There are rappers that glorify murder violence drugs an robbing. Crimes they feel they had to do to survive."
Cardi B went on to elaborate that she never intends to glorify those things and feels obligated not to showcase those issues in an idolizing manner. Moreover, she maintained the choices were a result of "limited options" she had at the time. Cardi also expressed the feeling of gratefulness as she rose beyond those problems while many women have not been able to do so.
Don't Miss: Lady Gaga Defends Cardi B Amid Backlash Over Grammy Win
The hip-hop star stated,
"Whether or not they were poor choices at the time I did what I had to do to survive. The men I spoke about in my live were men that I dated that I was involve with men that were conscious willing and aware. I have a past that i can't change we all do."
The hashtag #SurvivingCardiB is now trending on Twitter following the reported video leak. In addition, fans took to Twitter to express their thoughts on the issue.
This video of #CardiB surfaced of her saying she used to "drug men and rob them for their money." Cardi says she didn't say, "drug," BUT NOW everyone is going in on her & using "#SurvivingCardiB"‼️Does this video change your opinion of her?? pic.twitter.com/m0nnscUJVL

— Power 106 (@Power106LA) March 26, 2019
With Cardie B claiming that it was her circumstances that led her to the actions, fans are still skeptical about the actuality of the matter.
-->