Fans Shout 'Cardi B, Cardi B' as They Troll Nicki Minaj For Canceling Another Concert
Published Mon Mar 11 2019 By Chester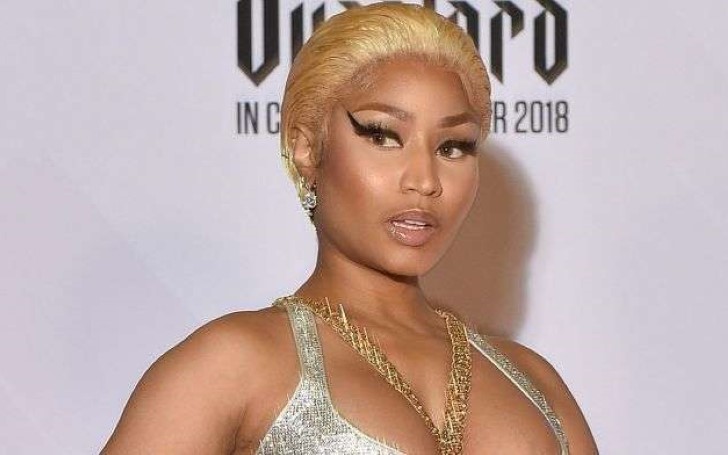 Rapper Nicki Minaj disappointed fans again by canceling the show; fans began trolling by screaming 'Cardi B'.
For the second time during her ongoing "The Nicki WRLD Tour", Nicky Minaj canceled her 11th performance on Bordeaux, France on Saturday. The concert was dropped shortly before the show was about to start due to electricity issues in the venue.
During the cancellation, the Super Bass singer left fans with disappointment as they were desperately waiting for long hours to see Nicky perform. Her admirers were not happy with Nicky and her fellow rapper Juice WRLD bailing out of the concert without any information. The fans later started to chant "Cardi B, Cardi B" since Nicki Minaj and rapper Cardi B are currently having a feud extensively after Grammys.
Find out: 21 Savage Gets Sued for $1 million By Promoter in Civil Case
Later, the 36-years-old rapper apologized to all of her fans and followers for the cancellation of the concert posting a video on her official Instagram.
View this post on Instagram
In the short clip, the Beauty and the Beast singer made an apology to all the fans who waited long hours for Nicky to perform.
Did you know: Taylor Swift Stalker Arrested Breaking Into Her Apartment For The Second Year In A Year
The Starship star exclusively opened about the situation:
"You guys, it's not in my best interest to not perform and lose money and aggravate my fans. I love performing for my fans. I'm more excited than you are before the show."

"These two cities that had technical issues were cities that I'd never been to before and we tried to add them but they just didn't have the power in the building to facilitate my show. And they didn't tell us that until three hours before the show. … We did sound check, they said it was fine."
Previously on Feb 22, during her second event from the Nicki WRLD tour, the Starship singer had to cancel her ongoing concert at Bratislava, Slovakia due to same low voltage issues.
Later after the concert was canceled, the 'Only' singer posted an apology video to her French fans.
View this post on Instagram
Subsequently, Nicky posted another video on her Instagram with her boyfriend Kenneth Petty, hanging out and having fun on a carnival. French audiences found the act very offensive and lethargic and are criticizing her actions.
Must see: Iggy Azalea Responds To Trolls Who Say She Looks 40-Years-Old
The Myself star firstly should care about her fanbase and followers, the star should be conscious regarding the fact that her fans and supporters are the reason behind all her stardom and success.
-->