Do We Have Time to Discuss Ezra Miller's Met Gala Debut? It Was Definitely Extra Special!
Published Tue May 07 2019 By Alice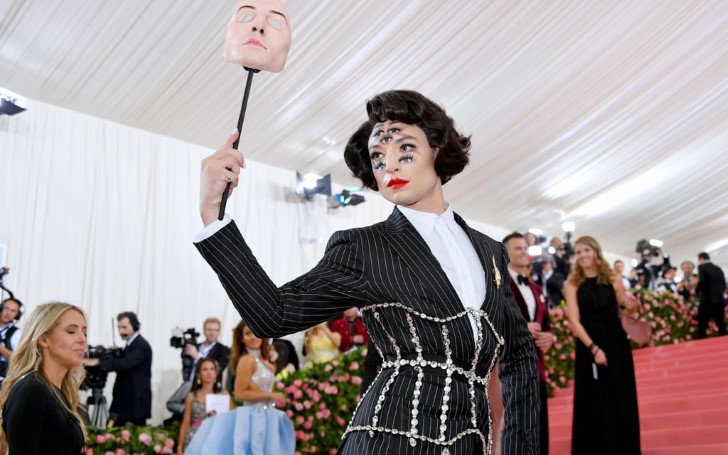 When the theme of Monday's New York Met Gala was announced as "camp," everyone knew the things were gonna get weird.
Ezra Miller who is known for his weird, wonderful and unusual fashion sense shocks everyone with his fashion—theatrical runway. So, everyone was looking forward to being amused by the looks of 26 years old actor at the Met Gala 2019.
And this time as well, the American actor surpassed everyone's expectations when he took the camp theme to a whole new level with an unusual fashion statement that one might say was a "head" above the rest.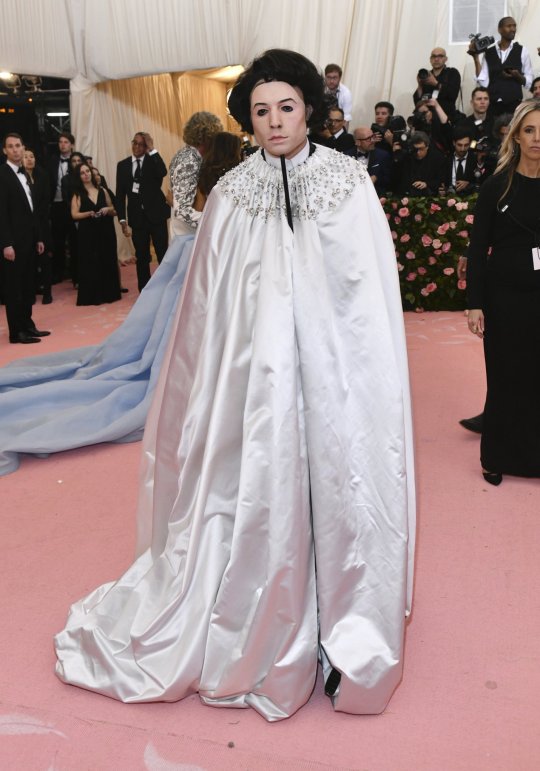 Erza at Met Gala 2019.
SOURCE: Metro
Miller absolutely took the Met Gala to the new level by appearing in the stylish pin-stripe suit with a long train, beneath a crystal boned corset, and paired the look with scarlet lips, a white manicure, and diamond studded brogues hiding his face with a mud mask on a stick.
What grabbed the real attention was his five optical-illusion eyeballs next to his real eyes, equalling seven eyes in total which was underneath the mask. Miller's trippy beauty look garnered the evening's biggest (and best) double-take.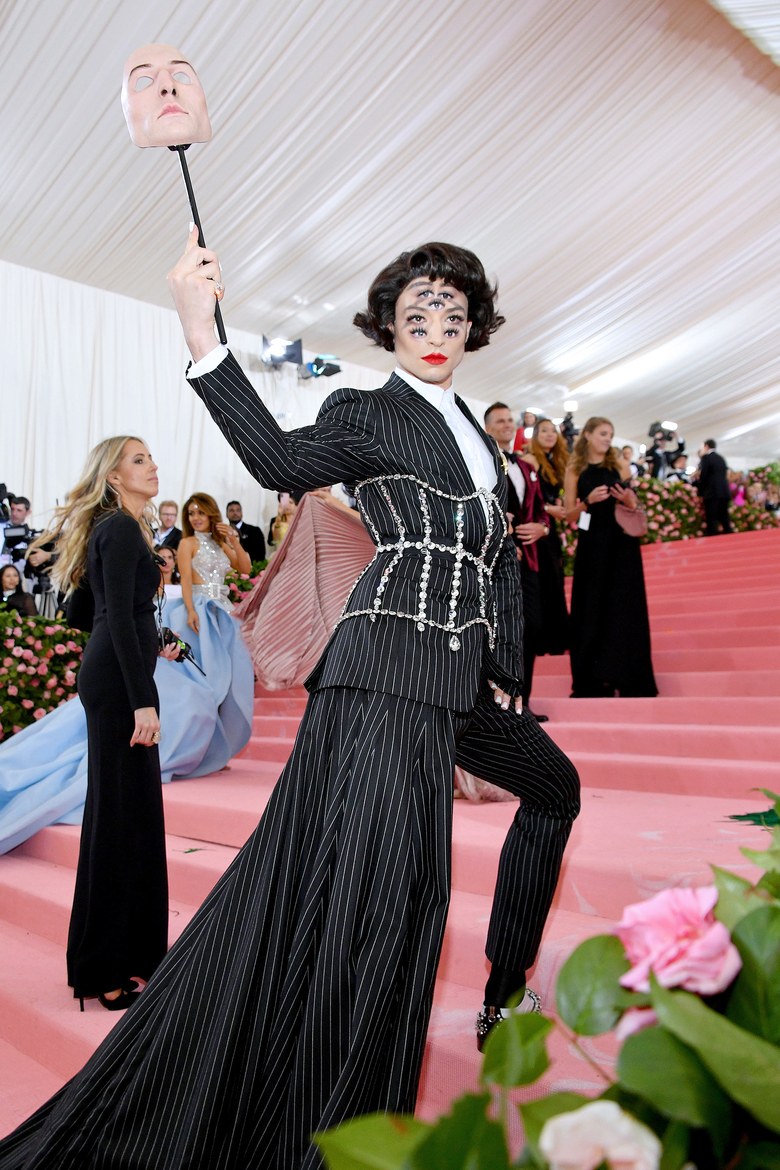 Erza with his five optical-illusion eyeballs.
SOURCE: Vogue
Looking at this latest look, high on drama, one can say that Miller was born for Met Gala.
Also Read: Top 10 Most Weirdest Dresses From Met Gala
"Like this ultimate transformation that we all have to do at least once. The celebration of camp is almost funereal ... It's almost like it dies as it walks in the room. But I think it consumes the other as well. You know? I think it's like fire and oxygen," Miller told Vice on Monday.
As expected, Miller's fans thought his multi-eyed costume was wink-worthy
"Ezra Miller. He came. He slayed," @skylarljones tweeted.
Likewise, @damidents posted, "Ezra Miller said YES MAMN I DO KNOW CAMP AND DESTROYED US ALLLLLLLL GOOOD LORRRRRRD."
"Ezra Miller proves that aliens have in fact visited our planet. I don't make the rules. #MetGala," - @thecherness
Similarly, @katehalliwell stated, "This look from Ezra Miller is more magical than all the Fantastic Beasts movies combined."
-->