Does Keeping Up with the Kardashians Star Kris Jenner Have Any Tattoos?
Published Mon Apr 22 2019 By Chester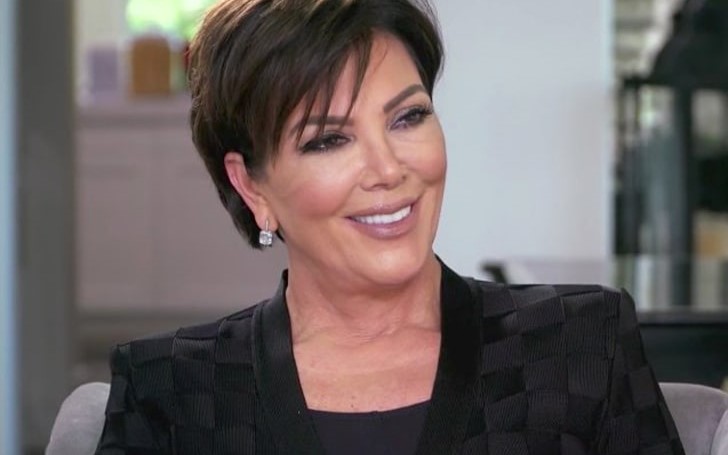 'Keeping Up with the Kardashians' star Kris Jenner has a secret back tattoo!
When it comes to the glamour queen of the Internet no one misses mentioning Kardashians as they are globally famous for their makeup/hair/fashion/lifestyle and much more.
Well, this time we are precisely going to talk about the Kris Jenner secret buttock tattoo. Many of you might be wondering about the momma Kris Jenner's tattoo as we all have witnessed tattoos of all the 'Keeping Up with the Kardashians' stars.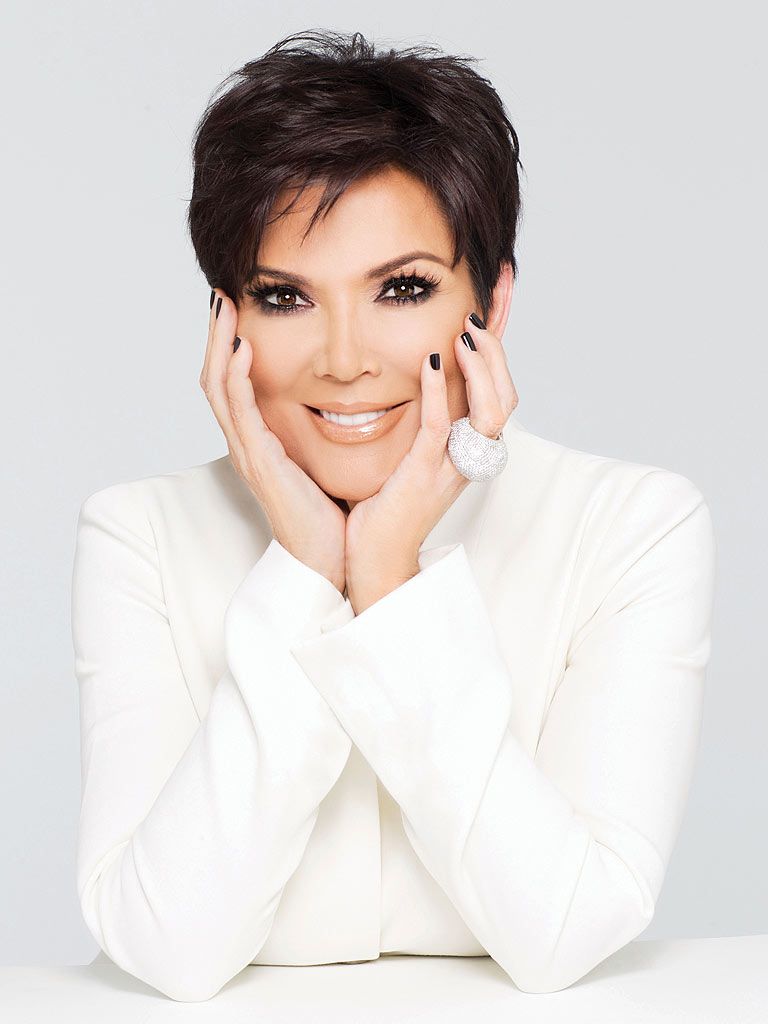 So are you ready to witness Kris Jenner secret tattoo?

SOURCE: Pinterest
Well, when it comes to tattoos Kris has always been confidential regarding it as she has not shown it anywhere in the social media or even in their family series 'KWUTK'.
Check out: Kylie Jenner Is Heating The Social Media In Her Skimpy Bikini On Vacation With Travis Scott
So, we have come up with Kris low-key back tattoo that she got back on July 13, 2018, when she was having a night out with her friend Ellen K.
Well, first during the girls night out Kris enjoyed some tequila shots
SOURCE: Hayu
Then after getting drunk as she admits on Hayu, they decided to get a tattoo, as many of us have often experienced.'
You may like: Khloe Kardashian Seeking Sole Custody After "Infant Allergic" Tristan Thompson Abandons All Daddy Duties
Momma Kris then walks up into a tattoo parlor so-called 'Mark Mahoney's Shamrock Tattoo' and gets inked.
Tattoo parlor Place where Kris Jenner got inked.

SOURCE:Hayu
The 63-years-old reality star discusses a spot to get tattoos with options like on hand, back or near her buttocks, then she finally decided to get a tattoo right upon her lower back.
Kris Jenner choosing a spot to get a tattoo. SOURCE: Hayu
After she finally decides to get a tattoo upon her lower spinal, here is the exclusive image of Jenner's inking his lower back.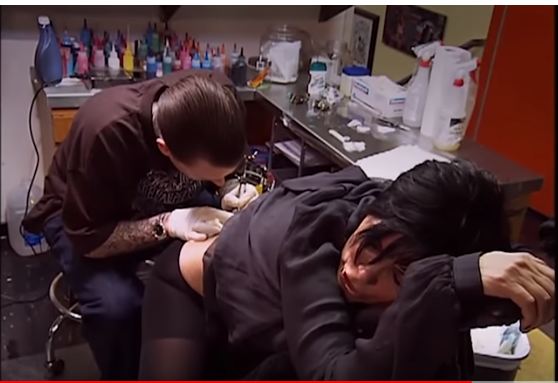 Ouch, it must have hurt.
SOURCE: Hayu
So, finally, the ink was completed where Kris wrote the name of her two beloved daughters after cracking a joke that she has 32 children and can't tattoo all of them.
Kris tattoo with a picture of Christ sings along with the name of her favorite daughter Kendall Jenner and Kylie Jenner.

SOURCE: Hayu
So, guys what do you think about Kris Jenner's tattoo dedicated to her daughters, well it's definitely captivating and lovely, isn't it?
-->