Donald Trump Tweets Encouragement Words for Rush Limbaugh Through His Lung Cancer Diagnosis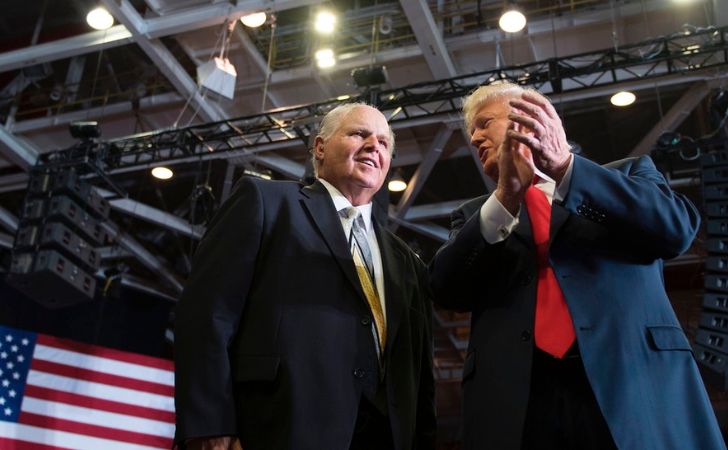 President Donald Trump tweeted words of encouragement for his friend Rush Limbaugh.
Talk show host Rush Limbaugh announced getting diagnosed with advanced lung cancer during his radio program on Monday.
President Donald Trump posted a rather touching tweet, that read,
'Many people do not know what a great guy and a fantastic political talent the great Rush Limbaugh is.'

'There is nobody like him. Looking for a speedy recovery for our friend!'
The American radio personality is said to be a friend of the President. The duo were photographed playing golf on multiple occasions.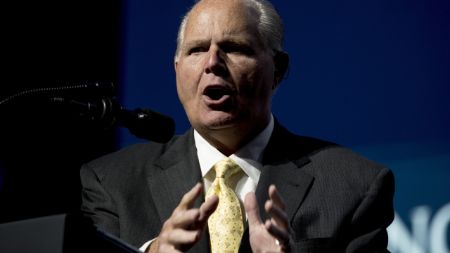 Limbaugh announced his diagnosis of lung cancer via his radio show.
Source: Thedenverchannel
The 69-year-old conservative political commentator declared he would be taking a break from his show, 'The Rush Limbaugh Show.' to get his cancer treatment. His long-running radio show The Rush Limbaugh Show entered national syndication on AM and FM radio stations since 1988.
Rush revealed experiencing short breath at two different medical institutions. He was first concerned about health issues around the time of his birthday, which was on January 12.
Related: Rush Limbaugh Weight Loss — Details of His Diet Story
The former television host announced the sad news over his talk show on Monday. He mentioned it is the most challenging day for him in recent memory because the host knew this moment was coming.
Emotionally Limbaugh added, 'So, I have to tell you something today that I wish I didn't have to tell you. It's a struggle for me because I had to inform my staff earlier today,' he expressed. 'I can't help but feel that I'm letting everybody down. The upshot is that I have been diagnosed with advanced lung cancer.'
Trump and Rush have been friends since a long time.
Source: Talkingpointsmemo
Rush, lovingly told his audience regarding how the radio job provided him with the 'greatness satisfaction and happiness' The host's got a great deal of attachment with the show, having worked in it for more than three decades.
In the end, Limbaugh said he would undergo further testing and planned to "push ahead and keep everything as normal" as he could.
We hope the radio host gets through his treatment and we wish him for a speedy recovery.
Stay tuned and connected to Glamour Fame for more Entertainment content.
-->