Rush Limbaugh Weight Loss — Details of His Diet Story
Published Tue Feb 04 2020 By Sea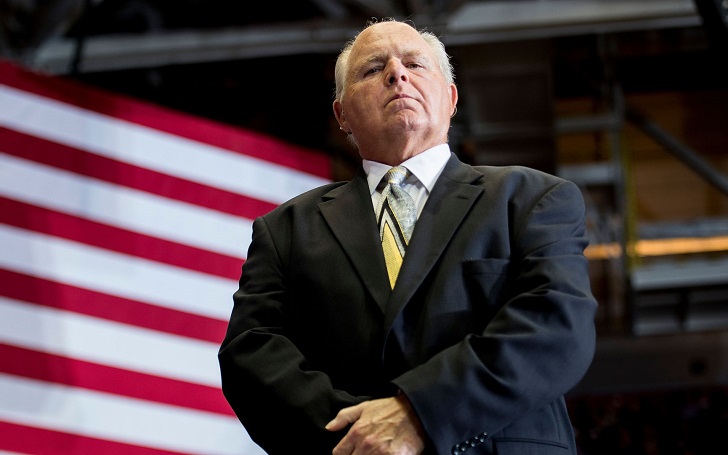 You might call him a legend in the radio world. Well, because he is. In one way or another.
Rush Limbaugh has been talking on the radio for decades now. And many a time, he's entangled himself in some pretty controversial topics and found himself on the back seat.
Accordingly, the man has also been stricken with several health problems in the past. The turn of the millennium wasn't kind to him as he went deaf in 2001 and had surgery to get it back. And quite recently, he revealed in one of his 'The Rush Limbaugh Show' episode, he was diagnosed with lung cancer on January 20, 2020.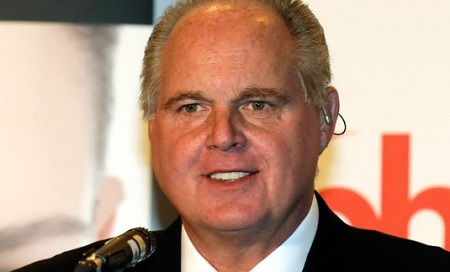 Limbaugh probably shouldn't have tried to look cool with all those holding-a-cigar photographs.
Source: Ethan Miller, Getty Images
For Limbaugh's weight, on the other hand, he was able to shed a lot of it just with his diet. But there were criticisms on his weight loss tactics too.
In 2009, Rush Limbaugh Revealed His 90 Lbs Weight Loss Diet to Be from Quick Weight Loss Center
In a July 2009 episode of 'The Rush Limbaugh Show', his guest James Golden, aka Bo Snerdley, asked Limbaugh how much weight he lost to have slimmed down significantly.
In a quirky tone, he told him he's trying 'not' to make the show about him. But, he still explained what he'd done and how much he actually lost at the time. He was 211 pounds then, and despite his target being 211 lbs, he was determined to keep continuing because he loved what he used for his weight loss.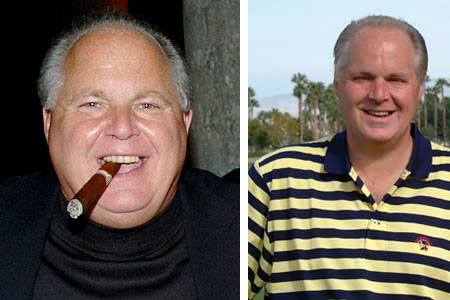 Even after losing 90 lbs, Rush Limbaugh wanted to go on.
Source: Diets in Review
"Today, I weighed 211, so I've lost 79 pounds. I've lost seven pounds since Saturday. Yeah, I'm still trying to lose. My original goal was 210, but I'm going to keep going, there's no reason to stop," he told Snerdley. "I'm going to see what happens at 200, see what happens there. I may keep going. I mean, I love this diet. The food is delicious."
With a adamant request for people, he told to try out the diet plan, not to mention his name when going to the store, he affirmed the website says the name is 'Quick Weight Loss Center' or QWL. "It's not a business thing, it's a personal thing," he said.
Related: Crystal Bernard was rumored to be in a relationship with Rush Limbaugh. Grab the details of her dating history
The 69-year-old explained how he's never tried anything else, and the QWL diet helped him lose 90 lbs pretty quick in like four months.
"It's just the easiest one, and it's the fastest. I'm 58 years old, I never lost weight this fast, almost 90 pounds here since March 9th, not even six months yet, and it was 40 pounds in like 45 or 50 days," he continued. "And then I had a couple golf trips and varied off the diet two or three days that week, but I didn't gain any weight, kept losing."
Limbaugh Explained How Exercise Didn't Help Him Lose One Bit of Weight
In a May 2017 episode of his show, the conservative political commentator brought up a Daily Mail article titled 'Why LESS exercise is the key to weight loss: Nutritionist reveals how going too hard at the gym can prevent your body from burning fat' and pieced it with his own weight loss story.
The article essentially explains how going less intense on exercise helped the clients "come back into my office and their clothes were looser, their energy levels were higher, and they were sleeping much better," said nutritionist and best-selling author, Jessica Sepel.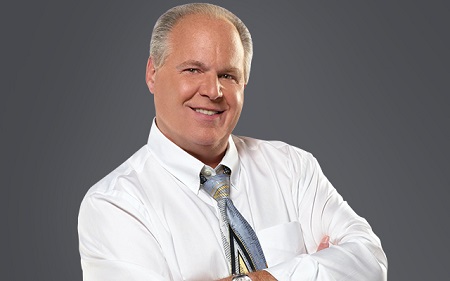 Limbaugh was very adamant about exercise not being a huge part of weight loss.
Source: KFRU
This was exactly how Limbaugh related to his story. He stated he did try exercise to decrease his weight before, which never really worked. All the weight he lost in his life was without adding exercise into his diet plan.
"... And I've tried exercise. I tell you, I have not lost weight faster, I have not lost weight sooner, I have lost… The more weight in my life I've lost, I've lost without adding a shred of exercise to the regimen," he talked about it. "So the naysayers say, 'Well, you may be losing weight, but if you don't exercise, you're not losing fat. You're losing muscle tone.' Bull! You people don't know what you're talking about. Your body is gonna burn fat before it gets to any of that. So many things out there that people think they're experts on."
The guy went on to strongly support dieting as the key to losing weight, taking the example of the need to "jog 25 miles to burn up 800 or a thousand calories."
Recommended: Jason Momoa weight loss and gain tactics. Check out his diet and workout regimen.
"Who's gonna do that? Now, I always say I'm not arguing against exercise on general principles, but if you're thinking you're gonna lose weight with it, you have a big surprise or two coming," he said while trying not to deny exercise somehow helps. "The key to losing weight is what you put in your mouth. That is 90% of it. And all the rest of it is talking points."
East Texas Dietician Bashed His Diet to Be Unhealthy
This might've been a synchronizing response to the words he said above, had this been a discussion after 2017. After his first statement about the diet he tried being from 'Quick Weight Loss Center', people were quick to point out the faults in his diet plan.
One East Texas dietician lashed back at QWL by saying the diet is not practical. "Diets that promote rapid weight loss I don't recommend because, for one thing, we don't gain weight rapidly," the then-Dietician at Memorial Health System of East Texas, Tim Scallon, stated. "If we gain weight gradually, why should we expect to lose weight rapidly."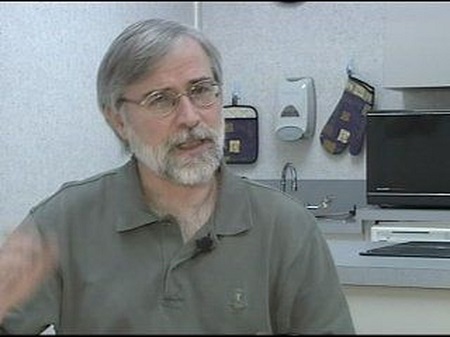 Tim Scallon was against the weight loss diet Limbaugh implemented.
Source: KLTV
One compelling case was that of Tessie Menefee, who tried a different rapid weight loss diet. She said she lost 50 pounds with it only to gain it all later. Scallon also had some suggestions for people wishing to try Limbaugh's diet.
Must See: You won't believe how good Ethan Suplee looks right now. Check out his weight loss struggle story.
Whatever the case, Rush Limbaugh has lost a lot of weight over the years. While there may be cases of back-weight gain using only diet, he seems to have accommodated well with his method. But exercise is also crucial in the end.
Stay tuned and connected to GlamourFame for more Entertainment content.
-->