Donya Fiorentino: Exploring the Artistry of a Photographer and Her Connection to Gary Oldman!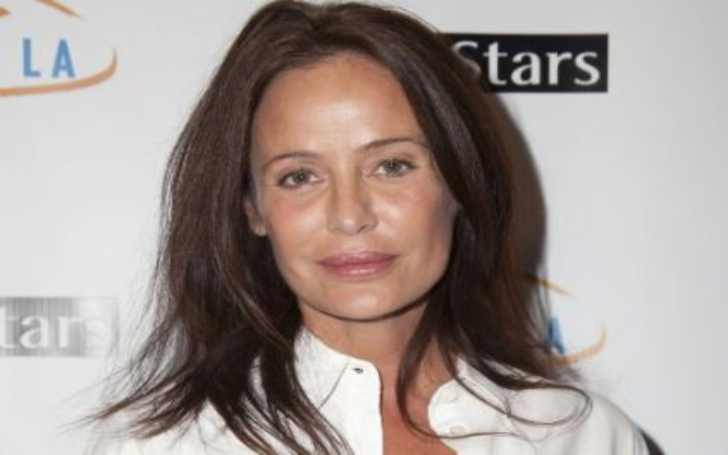 Donya Fiorentino is a versatile American figure, transitioning from her roles as a former model and actress to her current pursuit as a photographer. Her acting credits span notable films such as "Prince of Swine," "Natural Born Killers," and "Running Time." Beyond acting, Fiorentino explored painting and fashion design, reflecting her diverse artistic interests.
While her professional journey highlighted her multifaceted talents, her personal life garnered attention due to her marriage to actor Gary Oldman and their eventual divorce. Her dynamic career and personal experiences have shaped her identity as a notable personality.
Meeting Ex-Husband, Gary Oldman
Donya Fiorentino's life took a significant turn when she crossed paths with actor Gary Oldman at an Alcoholics Anonymous meeting in 1996. Their connection swiftly blossomed, resulting in a whirlwind romance.
Just four months after their initial encounter, Fiorentino was expecting their first child, a son named Gulliver. Their family grew with the addition of another son, Charlie. Unfortunately, Donya, who battled rheumatoid arthritis, found solace in painkillers, leading to a challenging path of substance abuse.
This struggle eventually led her back to alcohol and eventually addiction to cocaine, highlighting the tumultuous journey she faced during that period.
Divorced and Children With Gary Oldman
Donya Fiorentino and Gary Oldman formalized their relationship through marriage in 1997. The couple welcomed two children into their family, sons Gulliver and Charlie.
However, their union faced challenges, and they eventually divorced in 2001, marking the end of their marriage and the shared journey they had embarked upon together.
Donya Fiorentino Accused Gary Oldman for Assaulting
In 2001, Donya Fiorentino made serious accusations against Gary Oldman, alleging that he assaulted her with a phone handset while she held their son Charlie, an assertion he strongly denies. Legal documents detailed her distressing account, stating, "I attempted to dial 911.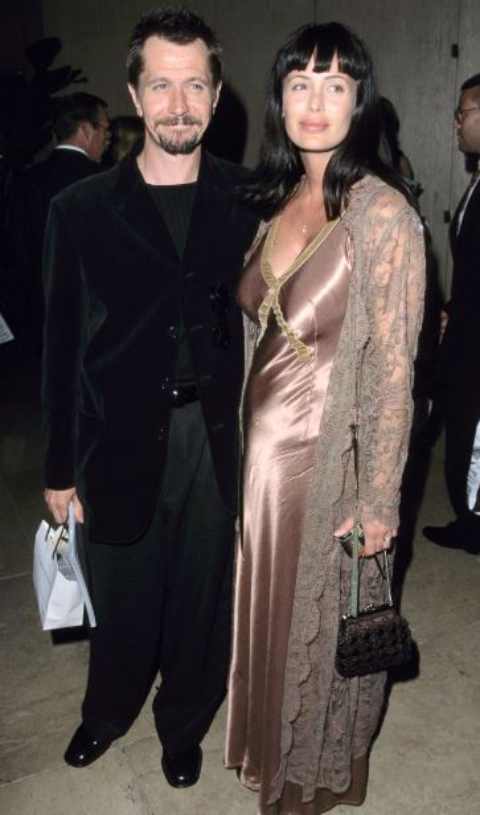 Gary seized the receiver and struck my face with it repeatedly, three or four times. Though time has passed, this incident deeply traumatized me, particularly as it occurred in front of our children."
Fiorentino characterized her tumultuous four-year marriage to the five-time-married actor as a "nightmare." She also criticized the Academy Award's recognition of Oldman, questioning the decision to honor someone she viewed as an "abuser," following his Best Actor win.
Donya Fiorentino and David Fincher Shares One Child, Daughter
Donya Fiorentino's romantic journey initially led her to American film director and producer David Fincher, whom she married in 1990. Their union brought forth a daughter named Phelix Imogen Fincher.
However, challenges in their relationship eventually led to their decision to part ways, culminating in their divorce in 1995. The complexities of their married life ultimately prompted their separation and marked a new chapter in Fiorentino's personal history.
Ex-Husband, Gary Oldman is Married For Five Times
Gary Oldman, a renowned actor, has had a complex marital history. He married English actress Lesley Manville in 1987, with whom he has a son, Alfie. Oldman's relationship with Manville ended in 1989.
He then married American actress Uma Thurman in 1990 but divorced in 1992. He was briefly engaged to Italian actress Isabella Rossellini from 1994 to 1996. His marriage to American model Donya Fiorentino lasted from 1997 to 2001 and was marked by legal disputes.
In 2008, he married Alexandra Edenborough, followed by a divorce in 2015. He married Gisele Schmidt in 2017. His relationships have been scrutinized by the media and the public, with controversies surrounding some.
What is Donya Fiorentino Doing Now?
Donya Fiorentino's career extended beyond acting as she became a sought-after model, collaborating with renowned photographers that honed her skills, eventually influencing her own photography practice.
Her experience extended to commercials and music videos, enriching her artistic perspective. Her proficiency in photography was nurtured by her former husband, David Fincher.
Fiorentino's versatility led her to contribute to magazines like Esquire, Interview Magazine, and Vogue, showcasing her multifaceted talents across different creative avenues. Her diverse journey in modeling, photography, and other artistic pursuits showcased her creative depth and engagement within the industry.
Awards and Honors
Donya Fiorentino achieved recognition in the industry, notably winning The 2001 IFP/West Independent Spirit Awards, a significant accolade that acknowledged her contributions.
While there are no recent records of additional awards, her prior achievement stands as a testament to her talent and impact within the realm of independent filmmaking.
Donya Fiorentino's Net Worth and Salary
Donya Fiorentino has amassed an estimated net worth of $800,000, primarily stemming from her successful career as a model and photographer. She earned substantial income from her film work and endorsements with various brands.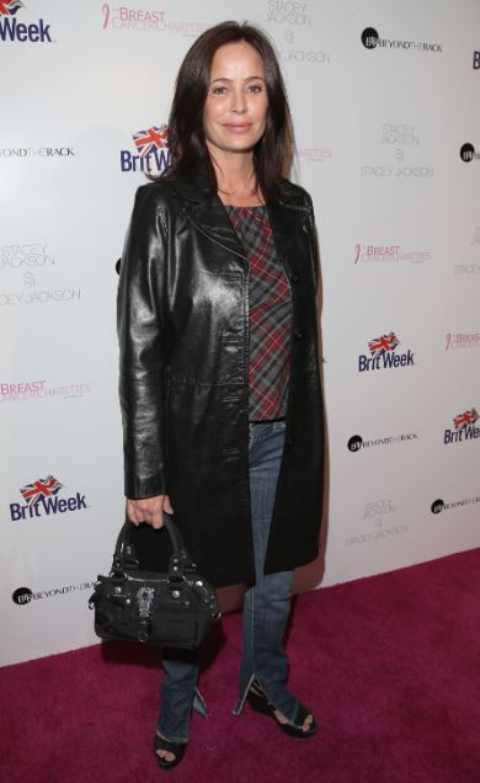 Meanwhile, her former husband Gary Oldman boasts an estimated net worth of $40 million, reflecting his accomplished career in the entertainment industry. Both individuals have achieved financial success in their respective fields, contributing to their overall wealth.
Donya Fiorentino Bio, Wiki, Age, Parents
Donya Fiorentino was born on November 10, 1967, in Key Largo, Florida, USA. While details about her family background are scarce, she identifies with American and English ethnicity.
Born under the zodiac sign Scorpio, she pursued her education at Coral Reef High School.
Must See: Meet Kurt Iswarienko, Shannen Doherty's Husband
Donya Fiorentino Height and Weight
Donya Fiorentino stands at a height of 5 feet 8 inches (approximately 173 cm). Her weight is unspecified. She boasts black hair and captivating blue eyes, showcasing a distinctive and striking appearance.
Does Donya Fiorentino Have Instagram?
Donya Fiorentino appears to maintain a private presence in the realm of social media, as she is not actively engaged on platforms such as Facebook, Instagram, and Twitter.
Her absence from these platforms suggests a preference for a more discreet online presence, allowing her to focus on her artistic pursuits and personal endeavors away from the public eye.
Stick To Glamour Fame For More
-->