Meet Kurt Iswarienko, Shannen Doherty's Husband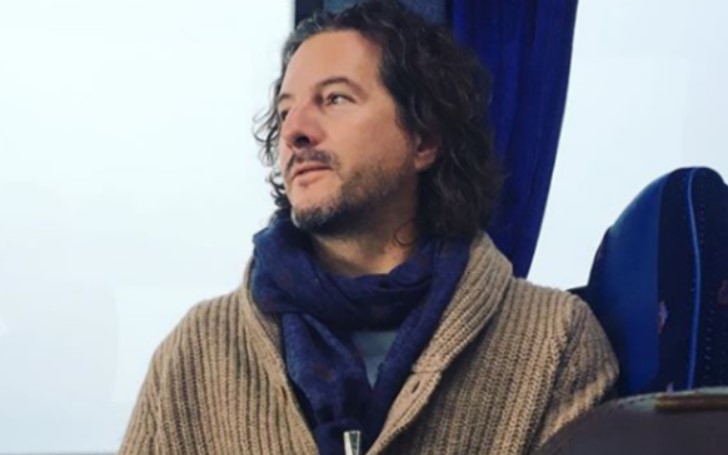 Kurt Iswarienko is an American celebrity photographer and a cinematographer. The star is famous because of a celebrity spouse, as he is married to an American actress, Shannen Doherty.
Kurt, however, is also known for his talents and skills as an electrician. A few notable credits on his name as an electrician and cameraman would be 'Pirates of the Caribbean: The Curse of the Black Pearl' (2003), 'Clockstoppers' (2002), and 'The Pandora Project' (1998).
There's obviously so much to know about the personality; So, to your ease, we have gathered some information which might provide you with the useful facts about the 45-year-old.
Kurt Iswarienko Stepped into Hollywood as an Electrician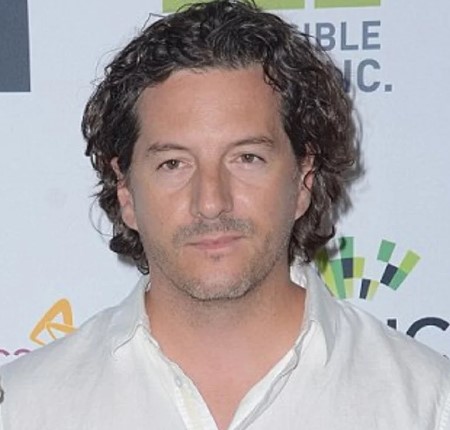 Kurt Iswarienko was born on June 22, 1974. The 45-year-old is now working as a photographer full time.
Source: Bio Age Wiki
Kurt Iswarienko was born on June 22, 1974; the photographer entered Hollywood as early as 23 years old. The first known project the 45-year-old worked was in the camera and electrical department of Mark Pellington-directed comedy-drama - "Going All the Way."
Also See: Meet Lady Gaga's New Boyfriend, Michael Polansky; Facts about the Investor
Later, he just started to grow on his field, which helped him bag more projects. Some known project Kurt was in on his earlier days where he worked as the head electrician on the sets of 'Riding with James Dean,' 'Pumpkin,' and Outside Ozuna.' There are numerous other projects to his name, which we did not add as we don't want to bore you with an extremely long list of project names. Just know, he is impressively good at his work.
Kurt Iswarienko is Married to Shannen Doherty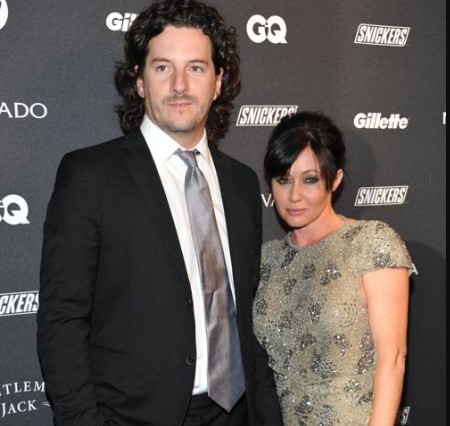 Kurt Iswarienko is married to his wife, Shannen Doherty. The couple tied the knots on October 15, 2011.
Source: Bio Age Wiki
Kurt Iswarienko and the cast of '90210,' Shannen Doherty's relationship goes a long back. As suggested by some reports, the couple met in 2008 when Kurt was still married to his previous wife, Taryn Band. While they were still friends back then, their friendship turned into a marriage when the 45-year-old filed a divorce with Taryn.
After the divorce, the couple married in a lavish private ceremony on October 15, 2011, in Malibu, California. While everything was going smooth for the now-couple, there was a point when she was labeled a 'homewrecker.' Apparently, Taryn and her mother, Debra Band, accused Doherty of ruining their perfectly fine marriage.
You May Also Like: Diane Addonizio is Married to Howie Long - Some Facts to Know About Businesswoman
There were people who supported the statement, as there were speculations going on about Kurt and Doherty that they might end up together when they first met, which eventually came true a few years later. However, there was also a group of people who took Doherty's side and think she has nothing to do with Iswarienko's previous marriage. They just happen to fall for each other after Kurt's split with Taryn.
What Kurt Iswarienko is Doing Now?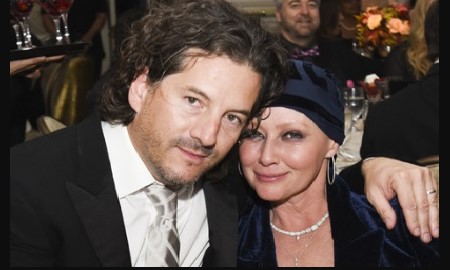 Kurt Iswarienko is spending a lot of his time with wife Shannen Doherty after she was diagnosed with breast cancer.
Source: Bio Age Wiki
Kurt Iswarienko, as usual, is busy with his work as a photographer, cinematographer, and a electrician. But recently, the 45-year-old is more leaned towards photography. His growing fondness towards photography is apparent as he believes in storytelling through his work.
Kurt, moreover, is working with brands like Uniqlo and Netflix, and his extremely excellent knowledge on lighting has helped him bag works from big brands like such. The 45-year-old photographer is mostly traveling for his work, but when he is not, Iswarienko engages himself on his hobbies like flying, surfing, and spending time at home with his wife and dogs.
Also Read: Halston Sage is Rumored To Be Dating Zac Efron, Facts To Know About the Actress
One of the reasons Kurt spending a lot of time with his wife Shannen Doherty is, the actress is fighting with breast cancer, which taking a toll on her health as it is on the fourth stage of the disease. Kurt Iswarienko is doing his bit whatever he can do for his wife right now.
For more information on your favorite celebrities' lifestyle, stay tuned to Glamour Fame, and don't forget to sign up for the newsletter.
-->