Dorothy Wang Holds Millions As Her Net Worth! Is Dorothy Wang Married?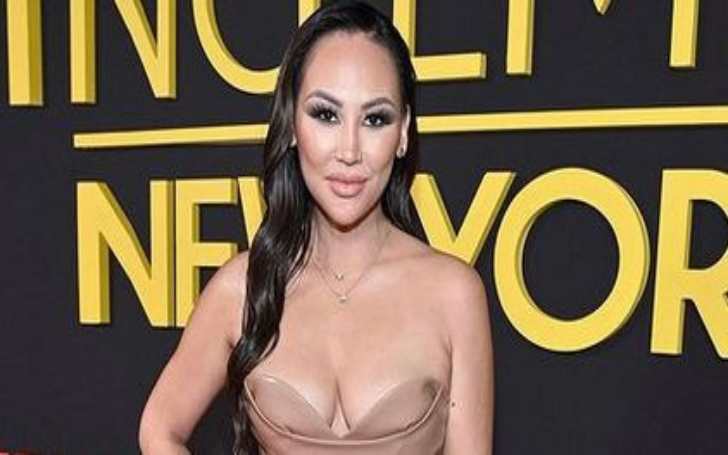 Rich Kids of United States Dorothy Wang is a popular name in the entertainment world. She is a reality star with a huge fan following around the globe. From her appearance in the reality TV series Rich Kids of Beverly Hills, Wang caught the eye of the whole world. In June 2017, she even appeared in another E! series, Famous Single, and doubled her popularity.
From her deeds, she has appeared in several other shows, including Hollywood Today, Entertainment Tonight, The Steve Harvey Show, and many more. Not only Dorothy is a rich kid but, she is also a successful model and fashion designer who has worked with several brands. Here is everything you need to know about Instagram queen.
Is Dorothy Wang Married? Does Dorothy Have a Husband or Boyfriend?
The Instagram model Dorothy Wang never fails to surprise the world with her wonderful looks and career. She often gathers massive limelight due to her deeds. So, people are curious about the reality TV star/entrepreneur Wang and her personal life.
The wait is over; Dorothy is now living a single lifestyle. She hasn't been married or dating a boyfriend. In the past, the rich kid surely falls for several men, but for now, she is single and ready to mingle.
Wang is in her mid-thirties and busy with her remarkable career. Maybe sooner or later, we can see Dorothy in someone's arms whom she loves to the fullest.
Dorothy Wang and Ari Are No Longer Together
Dorothy Wang found her lover in Season 1 of the Bling Empire: New York City. The socialite and her friend, Nam Laks, partied with men on their last night in the Bahamas. One of the men was Ari Koukoumelis, with whom she had an eye and kept in touch. He is an American lawyer and is very dedicated to his work.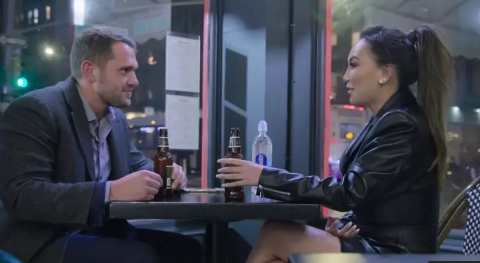 The duo enjoyed New York City pizza together as the Instagram star is busy exploring new places with her new flame. Like every new couple, they had a great time together. However, the main point is whether they are still together or not. Well, it seems like the reality star and her new flame are not seen together anymore.
There are no pictures of Ari in any of Wang's Instagram grids. When fans asked the model if they could also expect to see Ari in a potential Season 2, she said they would have to see. As Koukoumelis is nowhere seen in the Doothy's sight, they either parted ways or kept their love life low.
Also See: Stas Karanikolaou and Jaden Hossler Are Dating. Details on Their Relationships
Did Dorothy Wang and John Mayer Date?
The gorgeous woman, Dorothy Wang, is famous for her incredible career and love life. Her most popular relationship was with American singer and guitarist John Mayer. In 2018, they started their sweet loving journey.
During her thirtieth birthday, they were seen hanging out together. John even sang a beautiful song for the model. However, within several months they parted ways without a trace.
In 2015, her name was attached to rapper French Montana. Many fans started speculating that they were the perfect pair. But all of his went down after Wang denied the news and called it fake. In 2022, she even dated Sam Saddam, a clothing designer. They dated for several months and later ended in a breakup.
Dorothy Wang Holds Millions As Her Net Worth!
Without a doubt, Dorothy is Millionaire who is rocking in the United States. Most of her fortune is from her father's will and her career. She is a rich kid and has utilized her talent and money. As of 2023, the Instagram star is enjoying a net worth of $10 Million.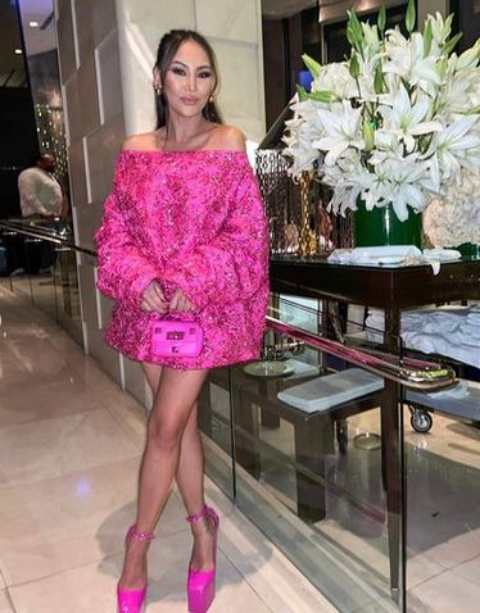 Wang has launched her jewelry line, Fabuluxe, and owns Rich and Bubbly, a champagne brand. As estimated, she makes over $80,000 through her particular investments. She is also a licensed ed real estate broker helping out her father's company.
It is sure that the reality star was born with a silver spoon. However, she has added much more fortune to her account with her instinct and hard work.
From her overall involvement, she secures over $150,000 per annum. Currently, Wang is living a lavish lifestyle in a very luxurious way. She often flexes her luxurious items on her Instagram account.
Father, Roger Wang, is Billionaire
Dorothy's father, Roger Wang, is a successful Chinese-American entrepreneur. He is the chairman of the Golden Eagle International Group. As of 2023, he holds a net worth of $3.5 Billion, which he gathered through his incredible career. Wang is now the 835th wealthiest person in the world with his impressive fortune.
In 2014, his company Golden Eage had a market cap of $2.7 billion, increasing daily. In 2007, he was featured in Forbes 'List of Billionaires and later listed in The Forbes 400 Richest Americans. Regarding his real estate involvement, Roger owns several multimillion homes in the United States and China.
The former CEO is also highly active in philanthropic deeds and has donated money to various charities. In 2011, he donated The Huntignton's Chinese garden over $1 Million and later donated over $10 Million to Golden Eagle International Charity Foundation.
Recommended: Billionaire Bill Gates is in Love Again. Find Out Who is Bill Dating After Divorce From Melinda Gates
Social Media Involvements
Five feet and six inches tall model is highly active in the social media world. She often expresses her feelings and daily deeds on her Instagram account. Her Facebook account has over 245K followers, and loves her content.
In July 2009, Dorothy joined Twitter, which has over 90 K followers. Regarding her Instagram, she has over 1.1 Million followers and has shared over 4,449 posts. Also, the celebrity kid grabbed massive attention by gathering around 50,000 followers overnight on her Instagram account.
Stay Connected To Glamor Fame For More Related Contents
-->