Inside Dove Cameron's Net Worth and Career: All Details Here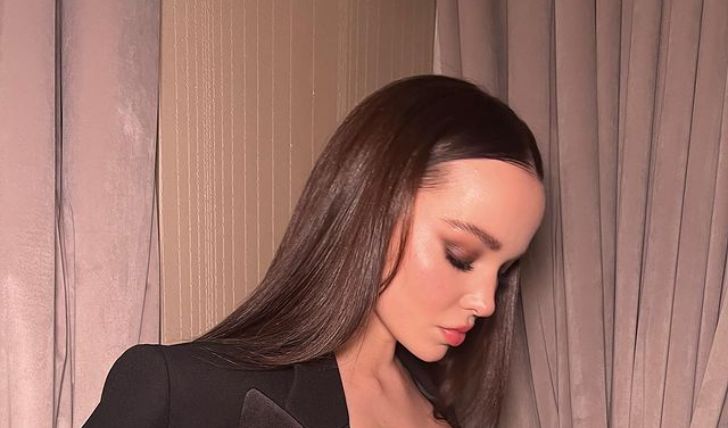 What is Dove Cameron's net worth? The complete breakdown here!
Dove Cameron hits the spotlight again as she drops the full version of her queer anthem Boyfriend, a short excerpt of which went viral on Tik Tok earlier this month. Cameron has also returned as a voice actor as she is voicing the role of Ellen Wright, the older sister of the main character Nate Wright in the Paramount series Big Nate.
Dove Olivia Cameron was born on January 15, 1996, in Bainbridge Island, Washington. She rose to fame playing the dual role of Live & Maddie in the Disney comedy series of the same name. Dove is also a singer and many hitmakers under her belt, including her debut EP Bloodshot/Waste, Out of Touch, LazyBaby, and So Good.
What is Dove Cameron's net worth?
Cameron reportedly has an estimated net worth of $3 million, a pretty impressive feat for a 26-year-old with no connection in the industry. Before breaking through with the titular role in the Disney comedy series, Dove had little experience in stage acting; she played Young Cosette in the stage production of Les Misérables and had the lead role in The Secret Garden.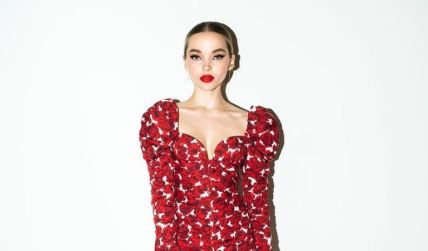 Dove rose to fame with Disney's 'Liv & Maddie.'
Photo Source: Instagram
Dove's claim to fame Liv & Maddie successfully ran for four seasons, won five Kids Choice Awards, and endowed Dove with a Daytime Emmy Award. Following the show's discontinuance in 2017, Cameron landed her next lead role in Disney's Descendants, where she starred alongside Cameron Boyce, Sofia Carson, and Booboo Stewart.
Don't Miss: How Rich is Zedd? What is his Net Worth? All Details Here.
While enjoying a budding acting career, Dove also ventured into music by releasing a cover of Imagine Dragon's On Top of the World and later of Christina Aguilera's Genie in a Bottle. Cameron, however, remained more inclined towards her acting career in the pursuance of her overlapping career. She played her first non-Disney role in Barely Lethal in 2015.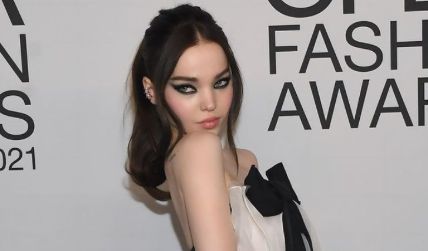 Dove started a pop band with her ex-fiance, Ryan McCartan, in 2014.
Photo Source: Instagram
Cameron had her fans rubbing their eyes in disbelief when she got engaged to her Liv & Maddie co-star Ryan McCartan at 20; However, the engagement ended lasted only six months. Dove and her then-fiance tried a joint venture during their time together. The couple formed the pop duo The Girl and the Dreamcatcher and released several singles like Written in the Stars, Glowing in the Dark, Make You Stay, and a debut EP, Negative, before splitting ways as a couple and partners in October 2016.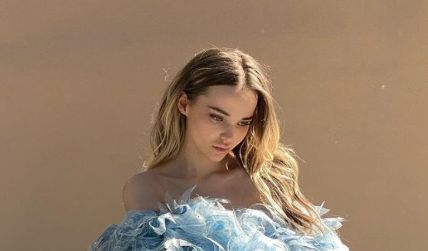 Cameron is dating her 'LazyBaby's love interest Alexander 23.
Photo Source: Instagram
Following her split from Ryan, Dove's career skyrocketed like never before. She starred alongside Jennifer Aniston in Netflix' Dumplin, landed a role in Marvel's Agents of SHIELD, voiced Ghost-Spider in Marvel Rising, and Marvel Rising: Initiation, all while releasing her singles like So Good, Out of Touch, and Remember Me. Cameron is reportedly dating her love interest from her LazyBaby MV, Alexander 23.
Dove Cameron's must-watch upcoming!
Have you been longing for simple, nostalgic animations that don't involve unnecessary, complex shenanigans and cater to our child-like soul? Well, the 26 years old actress is bringing us just that. Cameron is gearing up to star as Bubbles in the upcoming The CW series Powerpuff Girls, which also stars Chloe Bennet as Blossom and Yana Perrault as Buttercups.
Dove is starring as Bubbles in the upcoming 'Powerpuff Girls.'
Source: Entertainment Tonight
The upcoming pilot had to be reshot due to many reasons. The Liv & Maddie actress says, "It's a really big piece of IPCWCW, and it's tonally very specific. Like getting it right, making everybody happy, and also making sure that it translates. It's so specific." Cameron adds, "never reshot a pilot before. But I'm actually very excited at the thought of it."
Check Out: Who is Azealia Banks & what is her Net Worth?
Dove is also voicing Ellen Wright on Big Nate, currently streaming on Paramount+. Based on the comic strip of the same name, the series also stars Ben Giroux as Nate Wright and Rob Delaney as Martin Wright. Cameron, who sexually identifies herself as queer, recently appeared as a guest judge on RuPaul's Drag Race.
For more information and news on your favorite stars, stay connected to glamour fame.
-->