Dracula Actress Dolly Wells' Husband Mischa Richter; Facts to Know about Her Hubby
Published Thu Jan 16 2020 By Sea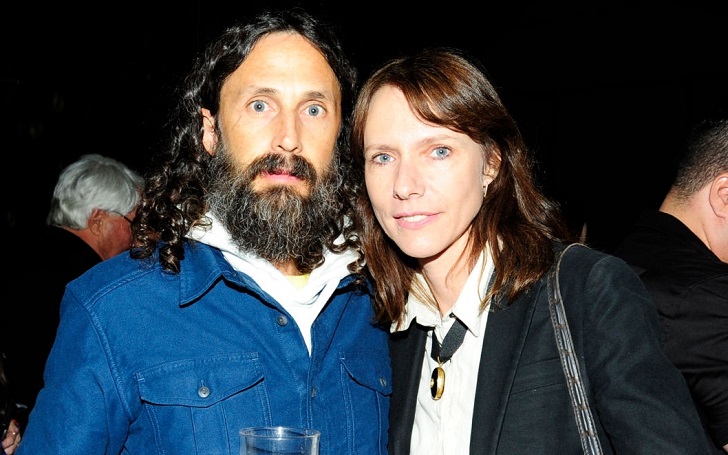 Dolly Wells did pretty well in the demanding role of 'Sister Agatha' in the new three-episode Netflix and BBC One show Dracula. She's been a prominent actress in the British Drama Industry, and despite the roles in big shows and movies, the one show close to her is Dolly & Em. After all, it's one of those projects she did with her closest people.
While Dolly Wells portrayed her character on the show, her best friend since childhood, Emily Mortimer, played the co-lead character Em. While also minding the camera, Dolly's husband, Mischa Richter, entered the cast with them. So did Emily, but with a different job.
Dolly Wells and Mischa Richter remained Married Since 2000 with Two Kids.
Actress Dolly Wells married her husband, Mischa Richter, in 2000. According to one particular post on his Instagram page, Richter and Wells seem to have been together since 1995.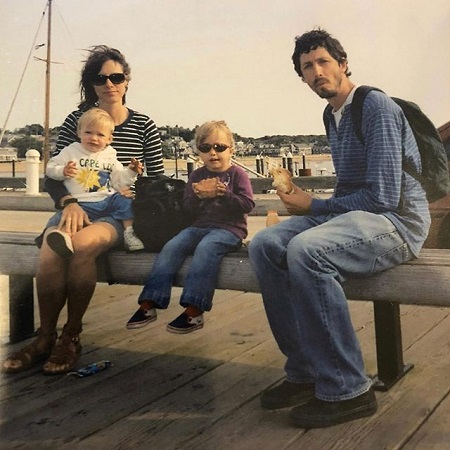 The couple was parents to an 18-year-old daughter, Elsie Richter, on May 12, 2002. They welcomed another child, a son, Ezra Richter, on March 12, 2005.
Dolly Wells' Husband, Mischa Richter, Played Em's Husband in 'Dolly & Em'
Yeah, it confused us as well. In the show, Wells' husband, Richter, was cast as 'Noah' not her husband, but the spouse of Mortimer's character. The show ran for two seasons, with the first released in 2013 and the next in 2015.
The two ladies are best friends in real life, but the show seems to have shown they like Emily and Dolly, are strangers. Yes, the performances were that realistic. As the Independent put it,
"The first series of Doll & Em looked like a blueprint for how to destroy a lifelong friendship."
The Couple's Children are Also Featured in Dolly & Em, as Em's Children — Other Cast
It seems Dolly Wells was ready to give her family to her best friend for the sake of a series. Elsie and Ezra both are credited with acting roles on their show, as April' and 'Eddie.
Those are the only times their kids ever appeared on the show. Furthermore, Dolly's real-life mother, Teresa Gatacre, played Emily's character's mother on the screen. Meanwhile, Emily's real-life husband, Alessandro Nivola, was the show's producer.
Wells' mother on the show "steals every scene she is in with her purse-lipped criticism of her daughter," but Wells assured that "she's not nearly as disapproving in real life."
Fun fact: The name of both Wells and Mortimer's fathers was John. Maybe the connection was already there between the two as the best friends share the same age. But Wells' discovery of her biological father was a strange one.
Chanel Cresswell plays Kathleen on 'Dracula'. What's her relationship status?
Wells' mother was married to someone else when she had her. But Dolly was raised as the daughter of the person her mother was married to. But when Wells Sr. married Dolly's biological father, John Wells, Dolly was under the impression that John was her stepfather. She didn't find it until she was fully grown up.
Richter's Career in Editorial Photography and Having Been Published in Magazines
Mischa Richter was born in Windsor, England, but spent most of his childhood in Provincetown, Massachusetts. He studied art at The Chelsea College of Art and Design and Middlesex University in London, England.
After completing University, he pursued a career in Editorial Photography. His works were published in high-profile magazines like Esquire, Vogue, The New York Times Magazine, Wallpaper, and Vibe.
Those works were also featured at the Charlotte Street Gallery, The Laura Bartlett Gallery, and The Exit Gallery, all in London, England.
There are permanent collections at the National Portrait Gallery in London and the Provincetown Art Association and Museum under his name. His solo show, 'I Live Here,' was also featured at the Jack Hanley Gallery in New York from October 11 to November 11, 2018.
Related: 'Dracula' star Claes Bang is married to his wife Lis Kasper Bang. Their married life in brief
Mischa Richter is also the founder and director of the non-profit publishing company called Land's End Press. He published his first and only authorial work, a book titled Saudade, with the company. It contains a series of photographs he took in Provincetown, with poems by Nick Flynn.
One last thing. Richter's name also coincides with an American cartoonist for The New Yorker, who passed away on March 23, 2001, in PROVINCETOWN, MASSACHUSETTS.
Stay tuned and connected to GlamourFame for more Entertainment content and updates.
-->