Drew Barrymore's Husbands: Everything to Know About the Actress's Love Life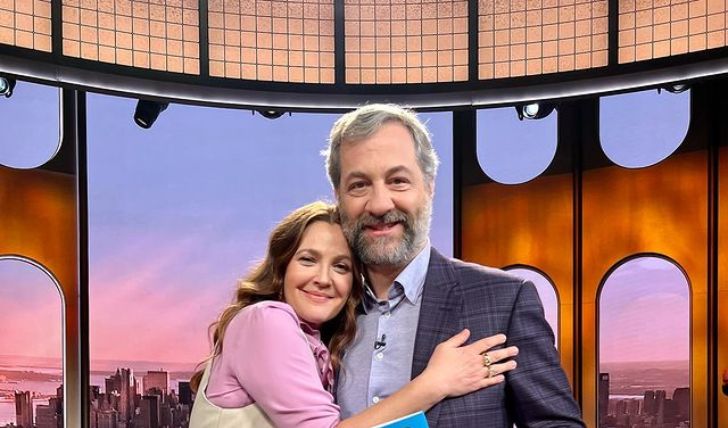 Inside Drew Barrymore's three marriages: The complete truth here!
Drew Barrymore is as iconic and relatable as ever. From rising to gradual fame to becoming an overnight sensation with the 2000 action-comedy Charlie's Angels, Barrymore continues to retain her standing as one of the most-sought stars. The actress-turned-entrepreneur-turned tv host has led a very public life, courtesy of her life in front of the camera since she was a child.
Barrymore's personal life comes into the limelight again after she and her ex-boyfriend Justin Long had a teary reunion on her eponymous talk show. The Charlie's Angels alum has been married thrice and has had several failed relationships. The actress-turned-television host is now a happy single mother of two.
Inside Drew Barrymore's Three Marriages!
They say the third time is the charm, but the adage didn't sit right for Barrymore, who has been married three times but, in the end, found solace in singlehood. The Golden-Globe-winning actress was only nineteen when she married her first husband, Jeremy Thomas, in Los Angeles in 1994. Their hasty marriage, given the duo jumped into it after only six months of dating, dissolved sooner than everyone expected. Drew filed for divorce after two months.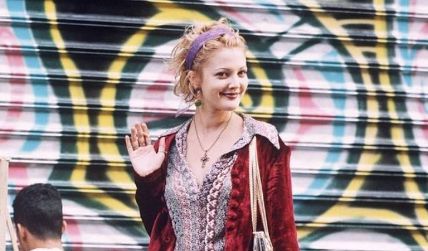 Barrymore was 19 when she got married for the first time.
Photo Source: Instagram
The Grey Gardens actress was engaged twice, first to Leland Hayward's grandson Leland III for a few months and then to actor Jamie Walters for a year. Barrymore's dating pace has taken a back seat in the last decade; this wasn't the case during her early years in the biz. One might even call the Charlie's Angels actress a serial dater. Drew was fresh out of a relatively long relationship with guitarist Eric Erlandson when she kick-started another romance with comedian Tom Green and eventually married him in 2001.
Don't Miss: Who is Tori Spelling Married to? Inside Her Relationship History!
Drew and Green, who together starred in Charlie's Angels and Freddy Got Fingered, had a brief marriage, with the comedian-turned actor filing for divorce in 2002. Drew, however, continues to keep an amicable relationship with Green. The pair reunited at Drew's eponymous talk show in 2020 and reminisced their days together. "You've had a whole life, and I've had a whole life, and it's just nice to come together and check in and talk about," Drew told Green.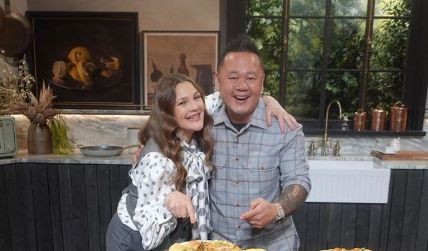 Drew's second marriage with Tom Green lasted less than a year.
Photo Source: Instagram
Barrymore and her third husband, art consultant Will Kopelman, had to be an endgame as the Skipped Parts actress welcomed her only two kids, Olive and Frankie, with Kopelman. But the twosome's marriage dissolved less than five years in 2016. Needless to say, the bubbly actress keeps a healthy bond with her daughters' father. "We hang out; we do dinners and might take a trip together," says Barrymore while talking about her relationship with ex-Will.
Who is Drew Barrymore's Ex, Justin Long?
Barrymore and Justin Long are being dubbed the "ultimate ex-goals." Long, 44, is an actor, comedian, director, and screenwriter. His best-known credits are Jeepers Creepers, Dodgeball, Accepted, and Live Free or Die Hard. The actor appeared on the 3rd premiere of Drew's eponymous talk show recently, and the duo had a teary conversation reminiscing their past.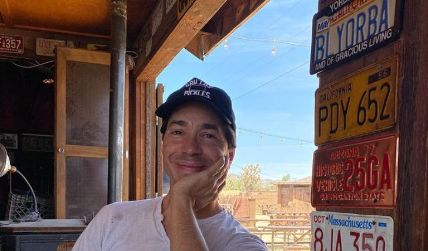 Drew calls her relationship with Long "hedonistic."
Photo Source: Instagram
"You know, I've really grown up Justin," says the Emmy-winning actress. Drew adds, "I always wanted to prove to you what a different person I was when he dated." The twosome dated on and off from 2007 to 2010. While the pair's recurring romance might have appeared turbulent to the outsiders, Drew and Long recall it as "the time of their life." The Charlie's Angels alum even goes on to call their relationship "hedonistic."
Recommended: Is Lucy Liu Married? Inside Her Relationship History!
"We had so much fun but we were hedonistic," Barrymore says, adding, "a little more immature. We would get together, we would break up. It was chaos; it was hella fun." Barrymore goes on to admit that she would always have a special spot for Long, who concurs with Barrymore's emotional statement. The Jeepers Creepers actor is dating actress Kate Bosworth.
Get to Know Drew Barrymore's Daughters!
Since kicking off her career as a child actor, Drew has consistently remained a Hollywood mainstay and has captured a legion of hearts in the process. But the early stardom came with its price for Drew, who struggled with drug and alcohol addiction and was in and out of rehab and mental asylum. The actress's life has only flourished after all the childhood obstacles. A multi-hyphenated star and a doting mother of two, Barrymore's life can't get any better.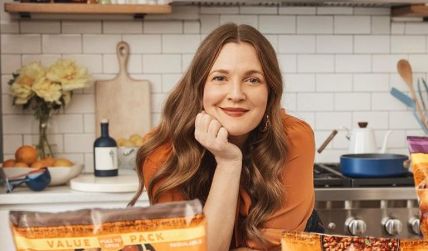 Drew co-parents her daughters with ex-Kopelman.
Photo Source: Instagram
Barrymore, 47, takes much pride in her duty as a mother and isn't afraid of discussing the hardships that come along with the bliss. "I don't know how to date around kids," says the mother of two, adding, "I've two young girls, and I'm like, I don't want to bring people home." Drew is co-parenting her nine-year-old daughter Olive and seven-year-old daughter Frankie with her ex-husband Kopelman.
Drew says her daughters might follow in her footsteps someday. Source: ET
Barrymore's oldest, Olive, was born in 2012, and her youngest, Frankie, is a 2014 baby. Despite living in the spotlight, Barrymore has managed to keep her daughters out of focus. But the Fever Pitch actress occasionally shares snippets of her adorable daughters. Barrymore once revealed that her daughters are told performers and might follow in her footsteps.
Stay connected to glamour fame for more.
-->