Drew McIntyre Wife - Find Out Who the Pro-Wrestler is Married to
Published Sun Apr 05 2020 By Chester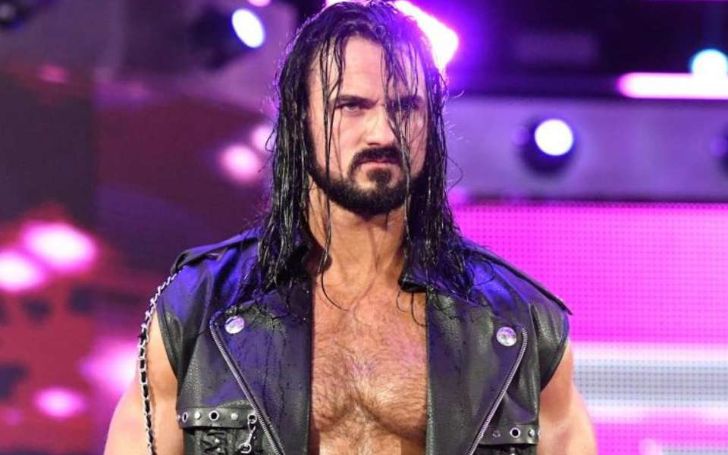 Find out the details on WWE Royal Rumble 2020 winner Drew McIntyre's marriage life with Kaitlyn Forhnapfel and failed marriage.
If you look at the Scottish Professional Wrestler Drew McIntyre's description on the official WWE website, its starts with a head start intro which reads, "While many fellow 15-year-olds were worried about sitting at the "popular table" at lunchtime, Drew McIntyre was already training to become a WWE Superstar."
Well, 34 years old WWE star definitely did prove himself being much worthy precisely after defeating the four-time 'World Champion' Roman Reigns on January 26, 2020, and winning the Men's Royal Rumble 2020. But here we're not discussing on his career instead of having a look at his relationship and marriage news,
Who is Kaitlyn Frohnapfel?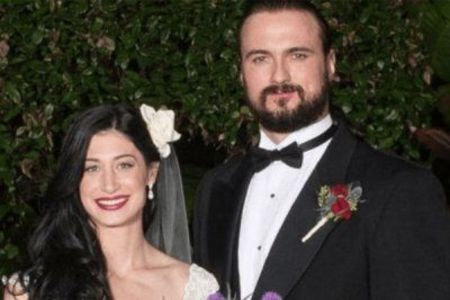 Snippet of Drew McIntyre and his beautiful wife Kaitlyn Frohnapfel from their wedding ceremony.
Source: Pinterest
Kaitlyn Frohnapfel is the wife of Scottish wrestler Drew McIntyre, the winner of 2020 Men's Royal Rumble. The 28-year-old Kaitlyn is a former college athlete and fitness trainer.
Born December 31, 1991, Kaitlyn pursued his study at the Largo High School and later joined the University of Florida, where she studied medicine. Despite belonging to the medical background, she was very active and athletic who used to run track 400, 800, and 1600 meters. As in now, Frohnapfel works as a trainee doctor in the United States.
Kaitlyn Frohnapfel and Drew McIntyre
Wedding snaps of Kaitlyn and Drew.
Image Source: Pinterest
The lovebirds met each other back in 2015 and instantly fell in love at first sight. Over time, Drew was recovering a tragedy from his first marriage, which ended three years ago, and he was ready to move on. Meeting Kaitlyn must've been reassuring for Drew after his first marriage failed following the altercation incident involving McIntyre.
Find Out: Eden Hazard's Childhood Sweetheart Turned Wife Natacha Van Honacker - 5 Facts You Might Not Know!
Only after year o dating, Drew went down on his knees and proposed Kaitlyn if she would tie the knot of foreverness to Kaitlyn in Las Vegas on February 17, 2016. Kaitlyn accepted Drew's proposal, and eventually, the couple got married on December 9, 2016, in Saint Petersburg, Florida. The wedding reception was held in Sunken Gardens at 5:00 in the evening.
As in now, the couple is had over lovers with a strong bond and connection. And there are also no news of any conflicts and any extramarital affairs.
Drew's Ex-Wife Taryn Terrell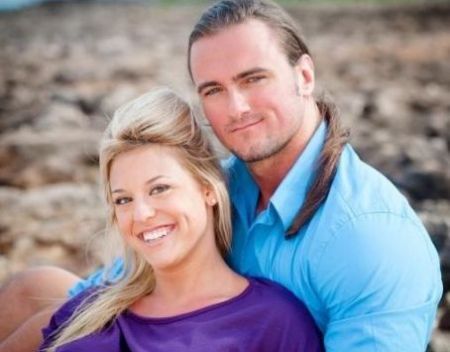 Drew and former wife Taryn.
Image Source: Pinterest
Before Kaitlyn Frohnapfel, Drew was formerly married to American professional wrestler Taryn Terrell. The ex-couple got married on May 2010 after getting engaged on July 2009. However, their romantic fumes only lighted for a short period and got divorced on May of 2011.
Check Out: Who Was Elton John Wife? How Long Was He Married? How Many Children Does He Share?
Terrell announced their divorce news taking to her official Twitter handle writing,
With great sadness, I announce the end of my marriage. I wish Drew only happiness and continued success.
After the split, the women wrestling sensation Taryn Terell is yet to tie the knot whereas Drew is happily married to Kaitlyn. The couple are, however, yet to be parents of any children.
We hope you enjoyed the article, stay tuned for more Entertainment updates on Glamour Fame.
-->