Who Was Elton John Wife? How Long Was He Married? How Many Children Does He Share?
Published Sun May 26 2019 By Andrew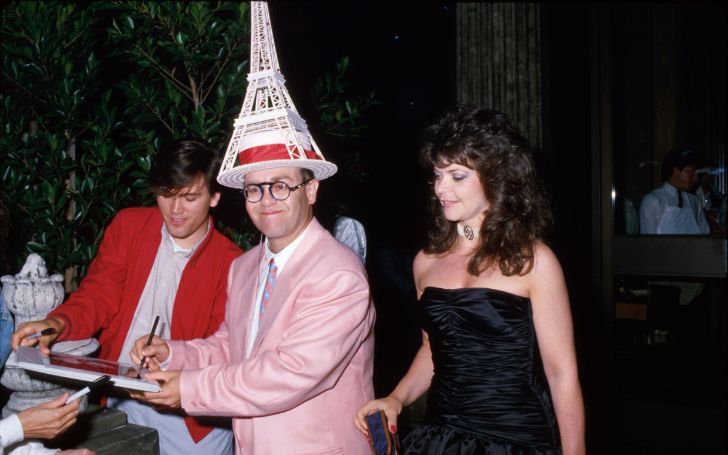 Only a few people can be introduced as being synonymous to the word music itself but Sir Elton John has made such a remarkable dent in the musical world; he has done the nearly impossible. With the giant hits like 'Piano Man' and 'Tiny Dancer' to his name, John is an era-defining singer, songwriter, pianist, and composer.
Being immensely successful and famous comes with its perks as well as downsides. Being said that from being a straight man to coming out as gay, Elton sure has faced immense ups and downs in his love life. Today we will take you through the journey of Elton John's romantic life while unraveling the details about his wife, marriage, children and coming out as gay.
Who was Elton John's Wife? How long were they married?
Elton John was previously married to Renate Blauel, a German-born sound engineer. The pair although ended up parting ways with each other enjoyed a blissful married life as long as they were together.
John and Blauel tied the knot back in Valentine's day 1984 in the serene vicinity of the land down under. John Reid served as the best man at the splendid cozy wedding in the beautiful city of Sydney. Renate walked down the aisle looking like an angel in a silk and lace gown and a pendant containing 63 diamonds.
Elton John and his ex-wife Renate Blauel
SOURCE: Radio X
The former-lovebirds crossed each other's path back in 1983, while they were working together in the album 'Too Low For Zero'. They formed somewhat of friendship as they carried along with their mutual nack for music.
John later invited Blauel to join the entourage of his Too Low For Zero tour and as they had the chance to spend much time together, the initial musical spark between them got a chance to flourish into a romantic one. As they were touring Australia, Sir Elton popped the question to Renate back on 10 February 1984.
What Is Elton John Net Worth? Details Of Elton John House, Cars, Salary, Income, and Earnings!>>>
For the entirety of their marriage, the couple kept their married life on the down low before they called it quits in 1988. Sir Elton broke his silence about his regret for the 'sadness' he caused Blauel, through a touching Instagram post back in 2017.
John has a different sexual preference which must have been the major factor for their divorce.
Is Sir. Elton John Gay? Does he share any children with his partner?
Sir Elton John came out of the closet letting the world in on his homosexuality a while after his marriage ended. Subsequently, he got romantically involved with filmmaker David Furnish in 1993.
You may also like: Keeping Up With The Kardashians: Kourtney Kardashian Worries She May Have Killed Kendall Jenner's Fish
The duo is sharing a loving relationship till date, marking them as the first UK couple to have a civil partnership, on 21 December 2005. The two lovebirds eventually said their I dos on 21 December 2014.
Check out: Elton John and David Furnish's Incredible Love Story
Moreover, Sir Elton and David share a fruitful relationship and have created an enriching family unit for themselves. Their humble abode comprises of the two parents and two sons, Zachary Jackson,6, and Elijah Joseph Daniel,8.
-->