EastEnders Star Lacey Turner And Husband Matt Kay Shared A First Look At Their 'Miracle' Baby Dusty Violet
Published Tue Jul 30 2019 By Sea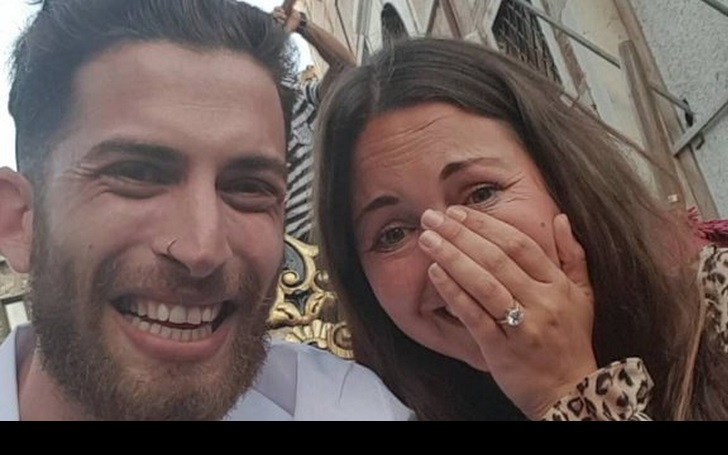 Lacey Turner and her husband Matt Kay introduced their baby girl for the first time on Monday and revealed her name - Dusty Violet Kay.
In an interview and photoshoot with OK! Magazine, the EastEnders star, Lacey Turner, showed off her miracle baby girl proudly and revealed her name as Dusty Violet Kay. She welcomed her first child with husband Matt Kay on July 12, and she says it is a miracle for her because of the difficulties after their wedding.
Dusty's our little miracle – we call her Special Kay!
The happily married couple revealed how the odd name, Dusty, came to be decided for their girl. It wasn't really planned ahead of the birth since they didn't know that Turner was birthing a girl. Matt even thought it was a boy until he had to cut the umbilical cord.
It wasn't on our original list but we did an internet search for "pretty girls' names" and we both said it at the same time! Her middle name is Violet, which I also love. We've had mixed reactions, people either think it's really cool or they don't really know what to say!
The couple is 'over the moon' for their girl, and it really is a miracle and special when remembering the two miscarriages that the pair suffered before Turner's pregnancy. Both of the miscarriages occurred at seven weeks, in September 2017 and April 2018, and Turner said she cried when similar symptoms appeared this time too. But the doctors could hear the heartbeat and gave her progesterone to counter her decreasing level. She believes that it saved their little girl.
Watch: Lacey Turner Talks About Her Miscarriages
The Stacey Fowler actress said she had a short labor, five days before her due date, and it was an 'amazing' experience. She felt lucky to have had a water birth, which immensely reduced her pain which is most often a very good sign, since most women at her stage would send for a Cesarean. Matt even videoed the whole moment.
Find Out More: Lacey Turner Says Her Character On EastEnders Felt Completely Betrayed
The pair got married in 2017 in Ibiza, but they have known each other since childhood, and the couple is really blessed that it is a girl. Matt is aiming to be her hero and hopes she is always hers.
Turner gave birth to 'Violet' at Watford General Hospital, the same ward where her mother gave birth to her sister. While everyone thought she was going to give birth to a 10-pound baby because of her size towards the end, Violet is only 6 lb 7 oz.
Read Another: Jenelle Evans Thinks Leah Messer Is A Worse Mother Than Her
By the way, Violet is not named after singer Dusty Springfield despite the apparent connection.
-->