Ed Sheeran Failed His Music College Course Before He Went On To Global Stardom
Published Tue Aug 20 2019 By Chester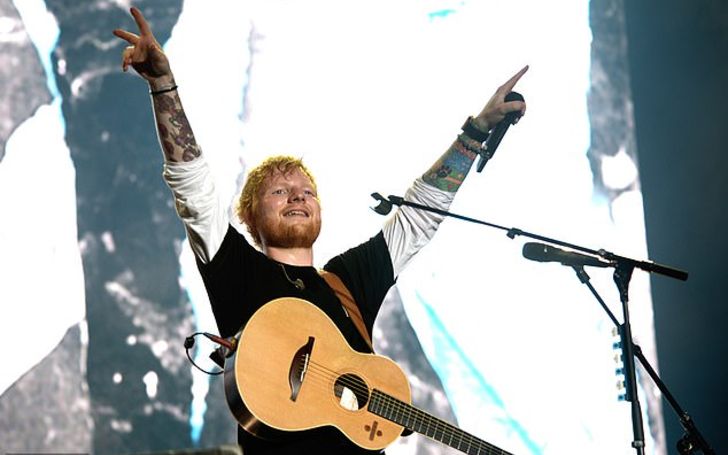 Hits by hit! Ed Sheeran, one of the iconic pop stars, was surprisingly an incompetent music student.
Yes, you heard it right, the musical genius Ed Sheeran who has delivered the record-breaking and chart-topping songs worldwide was once categorized as musically inept.
The versatile songwriter/singer and composer failed in all of his six subjects while he was taking classes at the Academy of Contemporary Music in Guildford back in 2010.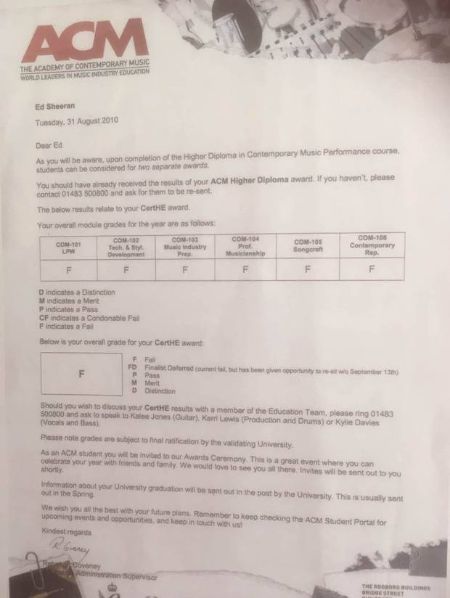 SOURCE: Independent
The course included professional musicianship and song-craft. Hearing the result Sheeran's father John Sheeran shared 'the teenage Sheeran' became "disillusioned" hearing the result just after three weeks.
The Perfect hit-maker was invited to support the act-tour with Just Jack, so he dropped out the college to pursue his dream which the academics was unable to provide.
Ed's father shared the events from those days saying,
Ed was developing a fearless gut instinct. Imogen and I caught up with him supporting Just Jack at the Shepherd's Bush Empire.Ed's soon-to-be manager Stuart Camp was also there.
"The following August, Ed showed us a letter he received from ACM, which included his final results: Fail for Musicianship and Fail for Songcraft – hardly surprising as he never returned," added John.
Before academic results in 2004, his school reports from Thomas Mills High School described him as a natural performer.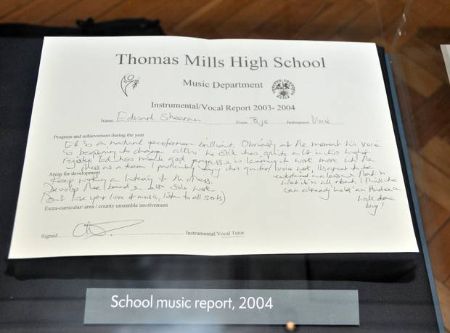 Source: Nicole Dury
Although the musical class report only made him demotivated, 'Teddy' was not the one to give up so easy.
As there is a saying a single sheet of paper can't decide one's future, Ed didn't let his passion and love for music fade away so easy and began persuading his musical journey.
Through his nine year career in evolving musical industry Sheeran holds a staggering £160 million fortune; all of which he made from his major hits songs which topped every musical charts. Some of his with platinum hits includes, includes Thinking Out Loud, Shape Of You, The A Team, Sing, Photograph, I See Fire.
The 'I Don't Care' hit-maker has also featured with some of the prominent Hollywood singers which includes Eminem, Justin Bieber, Pharrell Williams, and other various musical genii.
Ed is an inspiration to many as various musical artists find the Photograph singer as their role model, and his academic results just boasted up inspiration to many musical lovers who are looking ahead for a musical journey.
Stay tuned and connected to find more intriguing articles of your beloved celebrities.
-->