Ed Sheeran And Justin Bieber Release Preview of Their New Song 'I Don't Care'
Published Fri May 10 2019 By Eden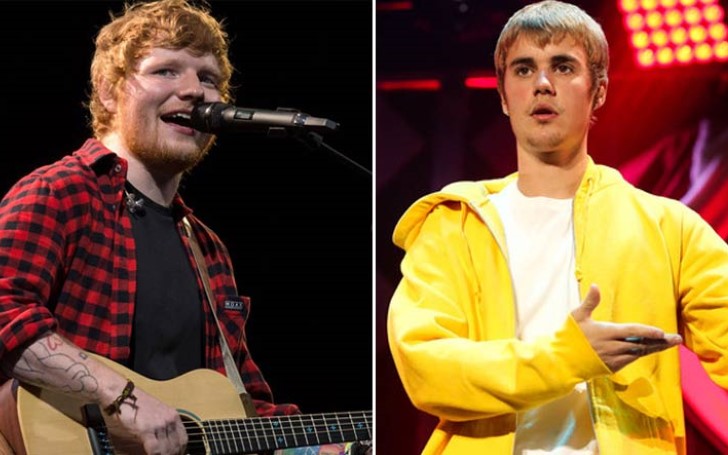 'I Don't Care' - Ed Sheeran and Justin Bieber release preview of their new song.
Fans cannot contain their excitement as Ed Sheeran and Justin Bieber provide a sneak peek of their newest song.
On Wednesday, the singing duo released a preview of the track on the UK Radio Station KMFM, merely a day after announcing they were teaming up on Sheeran's new single, I Don't Care.
Watch: Ed Sheeran ft. Justin Bieber- I Don't care (Audio Preview)
The snippet arrives prior to the song's expected release on Friday.
Bieber, 25 can be heard providing the background vocals as Sheeran, 28 sings what is believed to be the chorus of the song.
You Might Like: Justin Bieber Throws Shades At Eminem By Claiming The Rapper Doesn't Understand The Youth!
Sheeran sings in the preview, "'Cause I don't care, as long as you just hold me near / You can take me anywhere / And you're making me feel like I'm loved by somebody/I can deal with the bad nights / When I'm with my baby, yeah."
The lyrics were previously featured on Ed's Instagram earlier this week.
-->