Edward Norton Responds, Saying He Is Not to Blame for Janeane Garofalo Losing 'Marla Singer' Role in 'Fight Club'
Published Mon Feb 03 2020 By Sea
'Fight Club' actor Edward Norton says Janeane Garofalo was "mistaken" to think he was the reason for her losing the role of 'Marla Singer' on the movie and that he will readily great her with pleasure whenever she meets him.
During the interview with 'Build Series' earlier this week, Janeane Garofalo was asked about the greatest casting heartbreak she'd suffered. She was quick to mention that she was actually considered for the role of the unstable woman 'Marla Singer' in the 90s movie, 'Fight Club'.
Garofalo says she was actually already told, "If you like it, the part is yours," with the script by creator David Fincher. But according to her, something happened with the star, Edward Norton, wanting to cast his then-girlfriend, Courtney Love, for the role, and then, "I was in 'Fight Club' until I wasn't."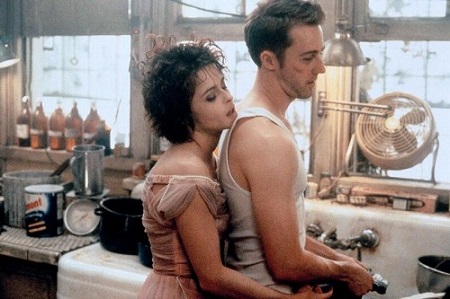 Edward Norton was dating Courtney Love at the time.
Source: Fight Club
However, in a statement to CNN Entertainment, the 50-year-old was adamant about he not being a reason Garofalo losing the role in the first place and that he doesn't want any bad blood with her.
"I'm sorry Janeane is under that impression, but if she was serious, she's really mistaken," he told CNN last week. "David Fincher does exactly what he wants. He makes the call on every dimension of his films, top to bottom. I don't recall him ever even raising the subject of who he was considering for most other roles."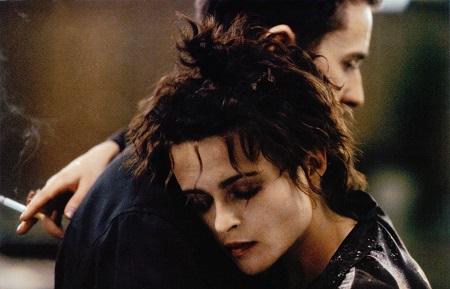 Garofalo really wanted the role.
Source: Fight Club
"The one suggestion I made, he shot down," he finalized the statement. "I was a big fan of Janeane's so I'd have loved to do a reading with her!"
The 55-year-old also heard that Norton believed she was not good enough for the role and that the ghostly star Brad Pitt said, "I'm not gonna sign off to that." They later supposedly made a compromise on Garofalo & Love and gave the role to Helena Bonham Carter, who, according to her, "is probably much better than I would've been."
Recommended: Facts about Halston Sage Who Is Currently Dating Zac Efron
She also told the hosts that Pitt personally apologized to her with regret about the fallout with her casting.
Watch: Janeane Garofalo Talks the 'Fight Club' Role She Was Supposed to Play
In the interview, Janeane, who was open about breast reduction, did call Norton "a wonderful actor" and doesn't hold a grudge against him. She also said it was perfectly legitimate that he wanted Love to play the role, since they were dating, before quickly switching to say there might've been a miscommunication between Fincher and Norton.
Related: The Untold Love Story of Edward Norton and His Wife Shauna Robertson
It obviously did sting Garofalo when the role that got away was instrumental in making a movie legendary (albeit, a little controversial) despite not earning pretty in it initial years. And this kind of things happens in Hollywood. While there's no need to butt heads for these matters, it is a little hurtful.
Stay tuned and connected to GlamourFame for more Entertainment content.
-->