Who are Elaine Welteroth's Parents? Learn About Her Family Life Here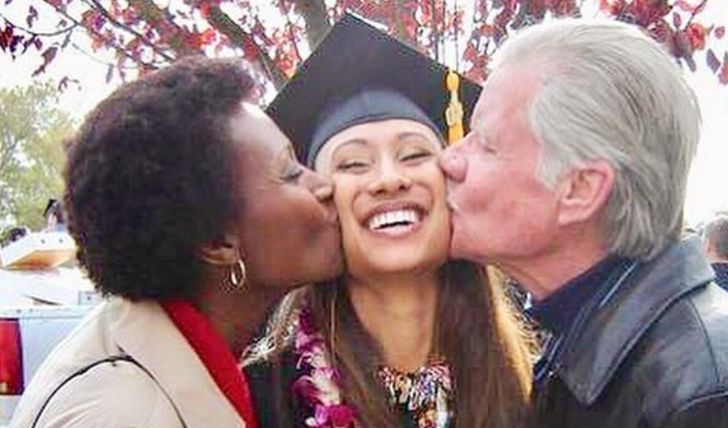 Elaine Welteroth's Parents and Her Early Life: Learn All Details Here!
Elaine Welteroth, an acclaimed journalist, writer, editor, author, and television host, has crossed all barriers and emerged as a trailblazer for her community. Born to interracial parents, whose dynamic culture and experience continue to inspire her work, Welteroth has finally put into texts what it was like growing up in a biracial household.
Elaine Marie Welteroth previously worked at Teen Vogue; in April 2016, she was appointed as the editor in chief of the publication, making her the second-youngest person ever to hold the position. In 2012, Elaine had been the first African-American ever to hold the beauty and health director posts a Condé Nast publication.
Welteroth's Parents and Her Memoir!
Welteroth was born on December 10, 1986, in Newark, California, a town that largely consisted of white people. "I have a Black mother, who is a very proud woman. A gospel singing Black woman," she told E!'s Daily Pop. The journalist further adds, "My dad is the hippie, freestyle, rock music-loving white man."
Elaine was born to a white father and a black mother.
Photo Source: Distractify
The journalist's parents decided to raise Elaine as a black kid. "It was important for them that we centered Blackness and celebrate Black culture in our household because they knew what we would be up against in the world," says Welteroth. Because her mother played the perfect role model for her, Elaine says, she didn't felt any identity crisis growing up and was confident in her skin.
Check Out: Tim Tebow's Kids: Learn About His Family Life.
In her memoir More Than Enough: Claiming Space for Who You Are (No Matter What They Say), released in 2017, Welteroth further revisits her roots. In the book, she has detailed memories of navigating between the two cultures. The journalist has also compiled her family stories and has chronicled her family tree, which she achieved via an ancestry DNA test that collects precise ancestry lines.
Welteroth explains why it is important to learn about your heritage.
Photo Source: Bravo TV
In conversation with Forbes, Welteroth explains why it was important for her to discover her heritage. "I know for a fact that i coulnd't have accomplish what i did at Teen Vogue, had i not embraced the unique experience that comes from being a Black woman in America," she told the publication. Her memoir was an instant New York bestseller.
Welteroth Exits 'The Talk'!
Welteroth has decided to leave the CBS' Daytime talk show, The Talk, after just one season as its co-host. "We wish Elaine all the best. We are grateful for the passion, enthusiasm, and insight she brought to the show daily," said The Talk's executive producer, Heather Gray.
Elaine has left the CBS talk show after nine months as a co-host.
Photo source: The Every Girl
She had officially joined the show as a full-time panelist on January 4, 2021. In a statement released to Deadline, Welteroth says she believes she has well represented herself and her community while on the show. "As I always say, the music changes, so must your dance," said Elaine.
Don't Miss: Sarah Wayne Callies' Kids: Learn About Her Family Life.
As per Deadline, the award-winning journalist has shifted her focus on other projects, which she promises to reveal soon. Welteroth also appears as a judge on Bravo's Project Runaway; it will return for its 19th season in October.
For more information and news on your favorite stars, stay connected to Glamour Fame.
-->