Elizabeth Ann Hanks Net Worth - Find Out How Rich Tom Hanks' Daughter Is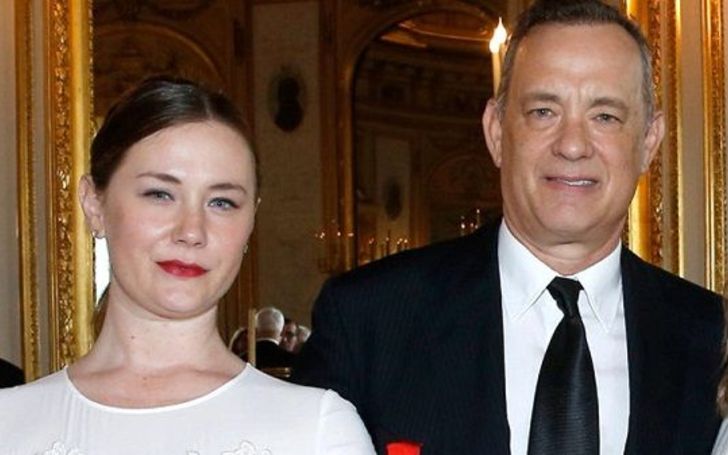 You must've heard the name Tom Hanks in the entertainment world. If not remember 'Splash,' 'Big,' 'Forrest Gump,' 'Apollo 13', and the 'Toy Story' franchise, yeah, well, the name Hanks is taken after all these movies.
Tom is a holder of quite a successful career in the Hollywood industry. In addition to being a great actor, producer, and filmmaker, the talented persona is also a loyal husband and a father. So today, we talk about his second child and only daughter Elizabeth Ann Hanks.
Life must be smooth, being a daughter of a top Hollywood personality. Here we find out just how rich Tom Hanks daughter Elizabeth really is.
Get To Know Elizabeth Ann Hanks
The only daughter to the Hanks family Elizabeth Ann Hanks was born in Los Angeles, CA, on May 17, 1982. She is the daughter of Tom Hanks and his first wife, Samantha Lewes. Unfortunately, mama Lewes faced an unfortunate death battling with cancer in 2002.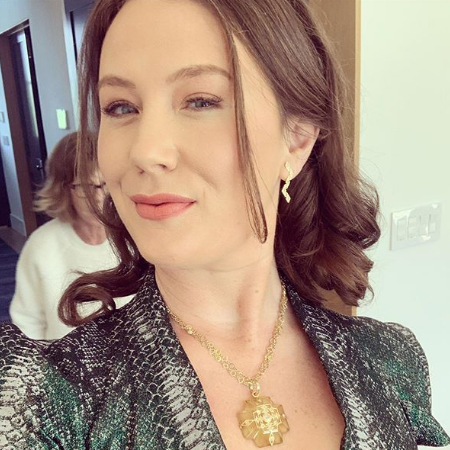 Elizabeth Ann Hanks is Tom Hanks daughter from his first marriage.
Photo Source: Instagram
Although the star kid's parent divorced early on and Tom married his second wife, Rita Wilson. From the second marriage, Elizabeth shares two stepbrothers Chet Hanks and Truman Theodore Hanks. Elizabeth likes to go by her professional name as E.A Hanks, and unlike her father stays away from fame.
Elizabeth Hanks Career, From Being an Actor to an Author
Following the path made by world-famous parents, it was only natural for Elizabeth to try her shot at fame. She comes from a family where her parents, brother, and uncle are known for their appearances in the movie industry.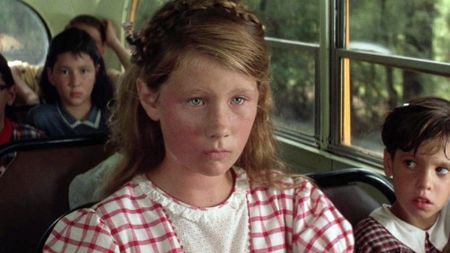 This is Elizabeth Hanks in the movie, 'Forrest Grump.'
Photo Source: Go Social
Similarly, Eli's debut moment came from acting as a school bus girl in the Academy Award-winning movie, 'Forrest Grump' in 1994, and also the role of the bored girl in a dress shop in 'That Thing You Do' movie. Both the film is linked with her father, Tom Hanks.
You May Also Like: 20 Classic Forrest Gump Quotes Which Shall Always Remain Unforgettable!
Besides a brief acting career, EA Hanks graduated from Vassar College with a degree in Bachelor of Arts and pursued her dream of writing. Till now, she's written for 'The New York Times,' 'The Guardian,' 'Vanity Fair,' 'Time Magazine,' and many more.
Elizabeth Hanks Net Worth
Being an early childhood actor and a remarkable writer sure brings its perks. As of now, the celebrity daughter lives a comfortable life in Los Angeles and likes to travel to different places like Alabama, Florida, Texas, and many more.
Elizabeth Hanks with brother Colin Hanks.
Photo Source: Instagram
The 38-year-old professional writer is a holder of a staggering $5 million net worth as of 2020. E.A doesn't like to flaunt her riches and mentioned that coming from a famous family makes her prone to attract social media followers vying for the family's personal details. So, she keeps away from the limelight.
Marriage and Elizabeth Hanks?
Just as we mentioned already, Ms. Hanks likes to stay tight-lipped about her personal life, but that doesn't stop people from asking questions. Apparently, she's happily married to her husband of whom we know nothing about. One can see his brief mention in the articles written by Elizabeth.
Hank family in a frame.
Photo Source: Heavy
As for children, there is no news of it till now. However, the remarkable writer does love being an aunt. She is a fantastic aunt to her brother's children. Colin's offspring Charlotte, Olivia, and her half brother Chet's daughter Michaiah make Hanks hand full to think of bearing her children.
Also See: Tom Hanks' Son Chet Hanks Tattoos and Their Meaning
That was all, hope you enjoyed the article. For more of these, be sure to follow Glamour Fame.
-->