Is Elizabeth Hurley Still Married? Learn her Relationship History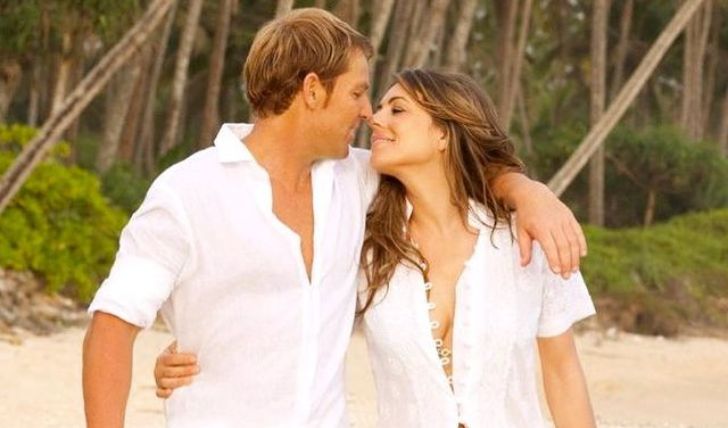 Inside Elizabeth Hurley's relationship history: The complete breakdown here!
An English actress and model, Elizabeth Hurley has credits in Austin Powers: International Man of Mystery, Gossip Girl, The Royals, Runaways, and Passenger 57. You might know Hurley from her eponymous bikini line or her decades-long spokesmodel-ship for the high-end brand Estée Lauder. But it is neither her extensive acting credits nor her top-tier brand deals that made her a star, although they've been contributing factors over the years.
Elizabeth Jane Hurley was born on June 10, 1965, in Basingstoke, Hampshire. Elizabeth made her on-screen debut in the 1987 anthology film Aria and soon landed minor roles in Passenger 57, EDtv, Serving Sara, and Dangerous Ground. Hurley only got her due fame and recognition when she was linked with Hugh Grant in 1987. The Runaways actress has maintained her spot in the limelight, although Hurley and Grant parted ways after almost 13 years together in 2000.
Is Elizabeth Hurley married?
Hurley's relationship status remains divorcee and a single mother to one. The Gossip Girl alum was last rumored to be dating poet Henry Birtles, 55, after a rather insinuating picture of them spending new year's eve together went viral. "This is nothing. It has all just gone a bit pear-shaped," Birtles said while denying the romance rumors. Hurley has dated her share of men over the course, but the actress has only walked down the aisle with one of them.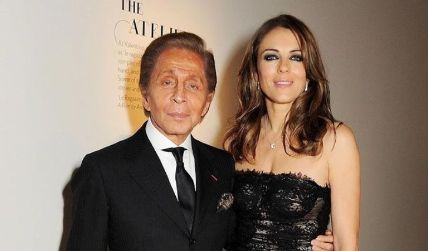 Hurley famously dated actor Hugh Grant for 13 years.
Photo Source: Instagram
Elizabeth was married to Indian textile heir Arun Nayar from 2007 to 2011. CEO of the tech company Direction Software Solutions, Nayar is a reputed alumnus of Oxford University and the Imperial College in London. A low-profile person professionally, Nayar owes his celebrity status to his juicy love life. Before Hurley, the textile heir was married to Italian model Valentina Pedroni.
Don't Miss: Who Is Chris Hemsworth's Wife Elsa Pataky? Inside the Duo's Love Story.
Shortly after his split from Pedroni, with whom he was married for nearly four years, Nayar met Hurley through his friend and financier Alessandro Tome in 2002. The pair seemingly kicked it off immediately as they were soon spotted making many public appearances. While Nayar's lengthy divorce from Pedroni was still under process, he and Hurley kept dating. Nayar's divorce was finalized in November 2005.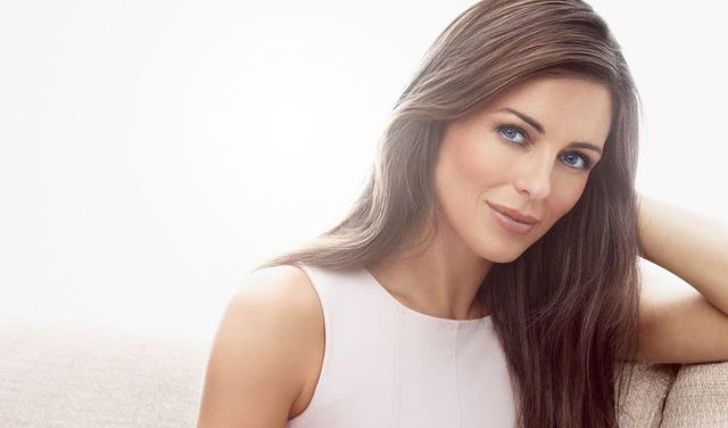 Hurley was previously married to Kunal Nayar.
Photo Source: Instagram
The Royals actress and Kunal tied the knots in an extravagant style, with the duo holding official weddings in England and India. The married couple spent their time between London and Cotswolds, with Elizabeth's son, Damian, from her previous relationship, living with them. The English actress filed for divorce from Nayar in April 2011. Hurley cited "unreasonable behavior" as the cause of their divorce and later proved that she didn't hitch the businessman for any material possession.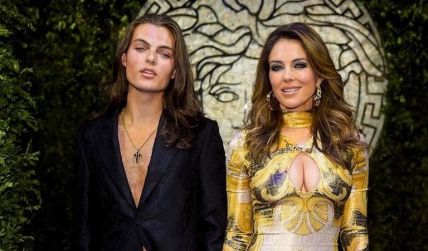 Elizabeth shares a son with her late ex-boyfriend Stephen Bing.
Photo Source: Instagram
"I have never received a penny from anybody, any boyfriend, any husband, in my entire life," said the Runaways actress while in a rare admission about her high-profile divorce. Hurley asserted that she and Nayar are on excellent terms. The mother-to-one adds, "My husband [Nayar] and I had the most amicable divorce in the world, and my lawyer said it was the cheapest case she'd ever handled because neither of us wanted anything." Arun has since married and divorced model Kim Johnson.
Elizabeth Hurley's previous relationships!
Hurley met Grant on the sets of the 1988 Spanish film Rowing with the Wind. She soon rose to fame as the girlfriend of Hugh, and the prying media attention spanned further when she accompanied Hugh to the premiere of his 1994 hit Four Weddings and a Funeral, donning a sultry dress. The pair dated for 13 years and called it off in May 2000. After over 20 years since their split, Hurley and Grant still enjoy an amicable relationship.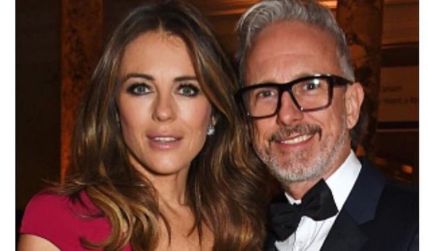 Hurley reveals she and Hugh are still good friends after 20 years since their breakup.
Photo Source: Instagram
"We haven't been romantically involved for 20 years, I think, even though we have such a strong friendship. But we're always aware that there are other people in our lives," Hurley explained in 2021 on the People's in the 90s podcast. She adds, "You have to move with the times and be very respectful of the present, which we are." After her split from Hugh, Elizabeth had a fling with the late businessman Steve Bing. Hurley and Bing's brief fun resulted in pregnancy, and the actress birthed their son, Damian, in April 2002.
Recommended: Who Is Cameron Diaz's Husband, Benji Madden? Inside the Pair's Relationship.
Bing died of suicide in June 2020, and in an unforeseen turmoil, his kids, one with Hurley and another with Lisa Bonder, were tried to be deprived of their inheritance by their grandfather Peter Bing. Hurley and Bonder joined forces in 2019 to get their kids their rightful inheritance. "When Stephen took his own life, he died thinking his children were going to be taken care of," Hurley said in her statement.
Hurley's ex-fiancé Shane Warne died earlier this year.
Source: Access
Hurley and Bonder won the bid in their favor in July 2019. A Los Angeles judge ordered that despite Bing's "out of wedlock offsprings" claims, Damian and his half-sister Kira are entitled to receive their father's fortune. Elizabeth was last engaged to Australian cricketer Shane Warne for almost two years, from 2011 to 2013. Warne died of a suspected heart attack earlier this year.
Stay connected to glamour fame for more.
-->