Elizabeth Hurley Reveals Her Age-Defying Diet at 53
Published Mon Mar 04 2019 By Jessica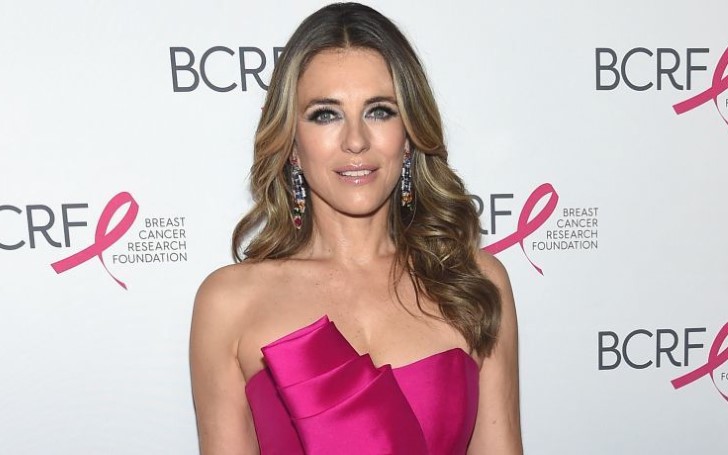 Hollywood actress Elizabeth Hurley reveals the age-defying diet that makes her look ageless.
When it comes to a few actresses known for their forever youthful-looking appearance, actress Elizabeth Hurley unquestionably comes under the list.
Even at age 53, the 'Bedazzled' star looks as if she's on her early thirties (This lady seriously has to be a witch or something).
The actress also extensively popular for her interests in flaunting her age-defying body in sizzling hot bikinis that put her curves and cleavage on display never fails to put one's jaw on the floor. And at this point, one would be lucky to know her secret that makes her 53rd aged body looks this chic. Like who doesn't want that, right?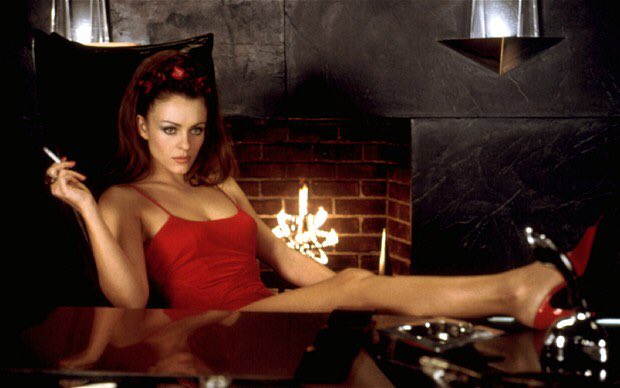 SOURCE: Pinterest
Luckily, all the secrets of the actress who unbelievably happens to be a mother of one, 16 years old Damian Hurley are all out. Read further below to find them out.
You may also like: Elizabeth Hurley Looked Radiant As Ever As She Stepped Out For an Evening At The Theatre in London
Hurley focuses more on her diets to look beautiful rather than relying more on gym and stuff. Yup, it's true, and in case you thought, nope the actress doesn't take any pills in order to stay slim and fit or to look young in that order.
Just like any fitness guru, the actress chiefly relies on using organic vegetables and herbs for her hot pot of soup. As a matter of fact, it's not a once in a while thing for Hurley. The beauty Queen follows this routine every week.
More importantly, keep this in mind that the health-conscious actress gets her veggies from her own garden.
Elizabeth firmly believes the fresh farm-to-table and bone broth base products are what does magic to keep her skin healthy and glowy. Also in her point of view, cold air is a necessity that keeps her complexion soft and fresh. And before you wonder if she... yes she rarely ever turns on the central heat.
Elizabeth also highly avoids processed foods be it bread, pasta, or cheese. Besides, she keeps her diet low in the evening and prefers to eat food during the day time so that her body has got more time to digest them and more rest whilst sleeping time.
The Estée Lauder spokesperson also says she drinks plenty of water to put her hunger in control.
Don't miss: Elizabeth Hurley Shared a Stunning Flashback Image from Her Recent Maldives Trip on Instagram
So, here you go guys, all the strategies that will guide you to get that Elizabeth Hurley's incredible body. Well, maybe you're the next Elizabeth Hurley.
-->