Inside Elizabeth Olsen and Robbie Arnett's Secret Marriage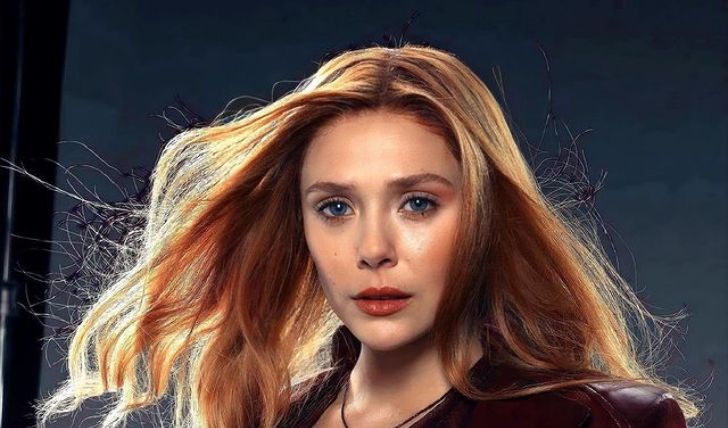 Elizabeth Olsen and Robbie Arnett eloped before the Covid-19 pandemic: Complete story here!
Known for her high-profile role as Wanda Maximoff in the MCU franchise, Elizabeth Olsen recently unveiled herself as a hopeless romantic. The Doctor Strange in the Multiverse Madness actress revealed that she and her long-time boyfriend, and fiancee since 2019, Robbie Arnett, eloped before the pandemic hit and are now happily married.
Olsen, 33, made her debut in the 2011 thriller film Martha Marcy May Marlene and received immediate recognition. After a few more critically-acclaimed roles in Kill Your Darlings, Godzilla, and Very Good Girls, Olsen rose to international stardom with Avengers: Age of Ultron in 2015. She has since reprised the role in The Avengers, Captain America: Civil War, Avengers: Infinity War, Avengers: The Endgame, Wanda Vision, and the recently released Doctor Strange in the Multiverse Madness.
Elizabeth Olsen and Robbie Arnett secretly tied the knots!
Olsen, 33, and Arnett revealed their engagement after three years of dating in July 2019. But before the smitten couple could walk down the aisle in a star-studded function, Covid took over the world and the pair, like many other celebrity couples, was propelled to endure the pandemic in each others' company. But as per Olsen's recent conversation with Sirius XM's The Jess Cagle Show, she and Arnett had said their I do's before the pandemic.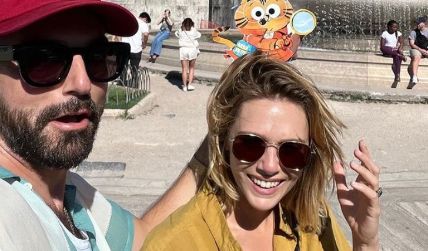 Olsen and Robbie secretly got married before the pandemic.
Photo Source: Instagram
The Avengers actress and her musician husband revealed they eloped and had a secret marriage before the Covid-19. "It was before COVID; I just never talked about it," says the Godzilla actress. Olsen explains how everything worked out for them perfectly. Giving insight into the afterward scenario, Olsen says, "So, we, luckily, timed things out accidentally very well. Everything was so backed up then; you couldn't even try to get married then. But it ended up working out."
Check Out: Are Chloe Green & Jeremy Meeks Still Together? Learn their Relationship History.
Olsen's secret wedding with Arnett doesn't qualify as bombshell news as the Avengers actress had already ruined the big revelation last year. Olsen sparked marriage rumors when she referred to Arnett as her husband in a conversation. During a video interview with Kaley Cuoco, Olsen says, "I also noticed that my husband put Little Miss Magic," Olsen explains, "They're these classic books but magic because of WandaVision because he is such a f------ cutie."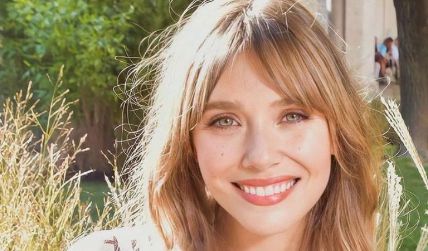 Olsen mistakenly referred to Arnett as her husband last year.
Photo Source: Instagram
Elizabeth and the indie-pop musician started dating in February 2017. The now-married couple reportedly met while the two were on separate vacations in Mexico. As per an insider, the spark between the duo was immediate. Olsen and Arnett have remained low-key with their romance since then and have only allowed limited insight into their relationship.
Olsen and Arnett gave fans a little insight into their secret marriage. Source: Sirius XM
Following a few public appearances and dates, Olsen and Arnett made their red carpet debut at the Gersh Agency pre-Emmy party in September 2017. Olsen, who previously dated actor Tom Hiddleston, jokingly implied that Arnett was the one. After moving in with the musician, Olsen said, "Now there is no going back, that's it. That's my plan."
Get to know Elizabeth Olsen's husband, Robbie Arnett!
Although not as famous as his BAFTA-nominated wife, Robbie Arnett is a star in his own right. A promising name in the indie-pop circle, Arnett is a member of the LA-based band called Milo Greene, consisting of Graham Fink,
Curtis Marrero, and Marlana Sheetz. Arnett and his band members have had limited exposure considering the group was only formed in 2010 and has released three albums since.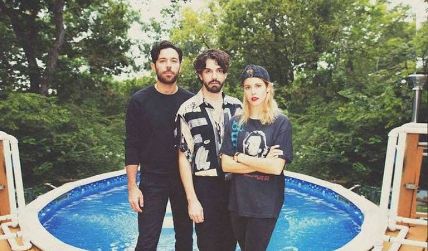 Arnett is a member of the indie-pop band Milo Greene. Photo Source: Instagram
Arnett came to the spotlight when his name was linked with the Avengers actress in 2017, and soon Elizabeth was caught sweetly raving about her talented boyfriend. In an interview with Sway's Universe, Olsen says, "My boyfriend is in a cool band," before dropping the name of Milo Greene. Arnett and his band members previously revealed that they started the band to create music for movies; sure enough, the band's tracks have been featured in some films, and series, including, The Santa Clarita Diet, Supernatural, and Conan O'Brien's Show.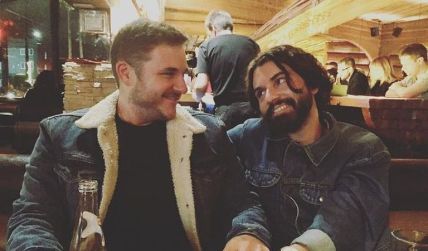 Arnett and Olsen have co-authored a children's book.
Photo Source: Instagram
Since becoming a well-recognized celebrity, Arnett has taken his repertoire up a notch as an author with Olsen, with whom he has set off on a new venture. The spouses are gearing up to release their debut children's book, Hattie Harmony: Worry Detective. "Robbie and I couldn't be more thrilled to introduce the world to Hattie Harmony," the actress said about the duo's forthcoming book. "We hope that Hattie will become a friend and a welcomed reminder to be kind to yourself and each other," she adds.
Recommended: Sandra Bullock's Ex-Husband, Jesse James, is Married to a Former Adult Film Actress.
Stay connected to glamour fame for more.
-->