Sandra Bullock's Ex-Husband, Jesse James, is Married to a Former Adult Film Actress: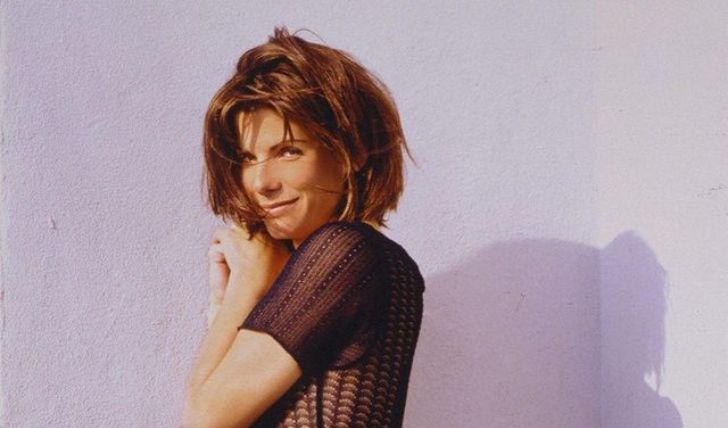 Sandra Bullock's ex-husband, Jesse James, is married for the fifth time: Complete story here!
Known for her critically-acclaimed roles in The Blind Side, which earned her an Oscar, Gravity, Speed, Miss Congeniality, Two Weeks Notice, and more, Sandra Bullock is an actress and producer. Through her more than three-decades-long career in the industry, Bullock has romanced a string of famous faces, but only one of them has been lucky enough to walk down the aisle with the Oscar winner.
Sandra Annette Bullock was born on July 26, 1964, in Arington, Virginia. Bullock started her acting career in theatre productions and landed her first notable role onscreen in the television film Bionic Showdown: The Six Million Dollar Man and the Bionic Woman. Tap for her net worth details. Since her early breakthrough with Speed in 1994, Bullock has been one of the leading ladies in Hollywood. Bullock's personal life has been gaining momentary traction again as her only ex-husband, Jesse James, ties the knots for the fifth time.
Sandra Bullock's ex-husband, Jesse James, is married again!
Sandra's one and only ex-husband, Jesse James, best known for founding West Coast Choppers and hosting Monster Garage, is married again. The television personality married his long-time fiance, former adult film star Bonnie Rotten, in an intimate ceremony. This is James's fifth marriage; he was previously married to Alexis DeJoria from 2013 through 2022, Bullock from 2005 to 2010, Janine Lindemulder from 2002 until 2004, and Karla James from 1991 until 2002.
Sandra and Jesse were married for nearly five years.
Photo Source: Instagram
Aside from her biting performance onscreen, Sandra is widely known for being the sweetest and most humble person off-screen, an attribute that has made her a sweetheart to a bigger audience. After dating a slew of popular names, when Bullock started seeing Jesse James, many were surprised, and why wouldn't they be. Sandra was already an A-listed star, and James, a television personality and entrepreneur, with a troubling past.
Check Out: Alexander Ludwig is Married? Who is his Wife? All Details here.
Bullock and James came across each other in 2003 and didn't have the best start. Both the partners later admitted to having preconceived biases against each other. "I assumed he was a homophobic chauvinist, a bigot who killed people," Bullock contritely revealed in an interview. But James' feelings weren't any different. "I assumed she was a bitch and some Hollywood snob and didn't really give it two thoughts," said the entrepreneur. The duo secretly started dating along the way and tied the knots in July 2005.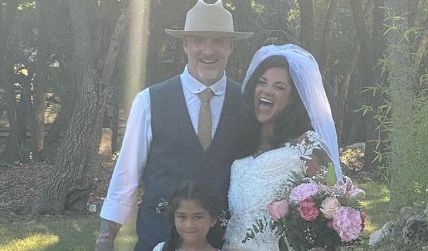 Bullock's ex-husband is married for the fifth time.
Photo Source: Instagram
But the couple's alliance was cut short by multiple infidelities on James' part. The duo's marriage included a fierce custody battle against Jesse's second ex-wife Lindemulder, with whom he shares a child. Bullock and Jesse subsequently won the case, but the real struggle was far from over. After their marriage got engulfed in an array of affair allegations, the bleak spouses made every attempt to save their relationship, but all in vain. The pair's divorce was confirmed in June 2010.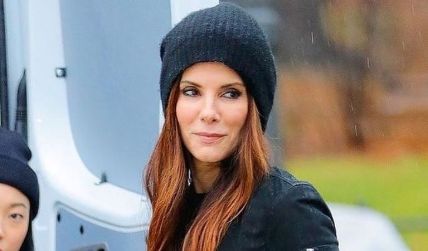 Bullock and James got divorced because of infidelity on James' part. Photo Source: Instagram
"Yeah, I did cheat on my wife, yeah," said James, 53, adding, "I stood up and took accountability for it and apologized. And that's [the] end of the story." Also known for his titular show Jesse James Is a Dead Man, James has many television credits under his belt, including Tony Hawk's Underground 2, The Apprentice, Sons of Guns, and more. He shares three children with two of his ex-spouses, Karla and Lindemulder.
Sandra Bullock's dating history!
Before rising to stardom in 1994 with the thriller film Speed, alongside Keanu Reeves, who Sandra admitted to having a crush on, the Virginia-born actress was in a relationship with her 1992 comedy film Love Potion No. 9 co-star Tate Donovan, who later dated Jennifer Aniston. Bullock and Sandra dated for three years and even got engaged before calling it quits. After Donovan, the Oscar winner had a hush-hush relationship with quarterback Troy Aikman in 1995.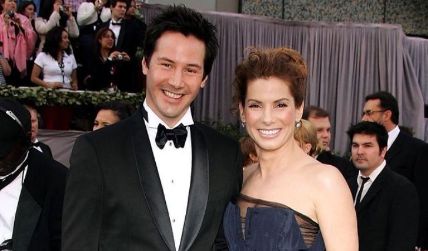 Sandra admitted having a crush on Reeves when they were co-stars.
Photo Source: Instagram
Sandra's next low-key romance was with her Time to Kill co-star Matthew McConaughey. Although the duo didn't make it official and insisted on being good friends, tabloids were convinced of their brewing romance. "I just look at her and I think, 'Wow," McConaughey said in an interview. After dating a couple of co-stars, the Speed actress sparked dating rumors with musician Bob Schneider in 1999 for two years. "As celebrities go, Bob and I have a very low-key relationship," Sandra said about her relationship with Bob.
Don't Miss: Is Vivica A. Fox Married & have Children? All Details here.
The Blind Side actress romanced actor Ryan Gosling in 2002. The two connected while filming the thriller Murder by Numbers and went on to date for more than a year. Gosling later revealed that Bullock and Rachel McAdams were two of the best girlfriends he'd ever had. "I haven't met anybody who could top them," said the actor.
Bullock is a doting mother to two adopted kids.
Source: Access
Bullock's active dating life swiftly came to a halt when she met and married James. But following her infamous divorce from the entrepreneur, the Oscar winner was back in the game. She famously dated actor Chris Evans in 2014, and the spark continued for nearly two years before it fizzled out. Since 2015, Bullock has been in a low-key relationship with photographer Bryan Randall; a source last year revealed that the couple is doing "better than ever." Sandra is a single-doting mother to two adopted kids, Louis, 12, and Laila, 10.
Stay connected to glamour fame for more.
-->