Who are Elizabeth Olsen's Sisters: The Truth About the Sisters' Relationship
The truth about Elizabeth Olsen's relationship with her sisters: All details here!
Best known for portraying Wanda Maxinmoff, a superheroine with a telekinesis superpower in the Marvel Cinematic Universe, Elizabeth Olsen is an actress who first rose to fame with her debut film Martha Marcy May Marlene and later Silent House. Olsen forayed into acting along with her two former famous sisters.
Elizabeth Chase Olsen was born on February 16, 1989, in Sherman Oaks, California. Although Elizabeth has now established herself in Hollywood, there was a time when the actress was constantly pitted against her sisters, Mary-Kate and Ashley Olsen, former actresses and fashion designers. Mary and Ashley's level of celebrity had Olsen feeling unsure about her career. The Avenger star, however, admits to being heavily influenced and driven by her sisters' accomplishments.
Introducing Elizabeth Olsen's Sisters!
The Olsen sisters were megastars back in the 90s, only that Elizabeth was never paid the same amount of recognition and attention that her two sisters received. Although she has been among the A-profilers for the last few years, thanks to her affiliation with the MCU, Elizabeth revealed that her sister's imposing fame and the constant comparison almost drove her to quit acting.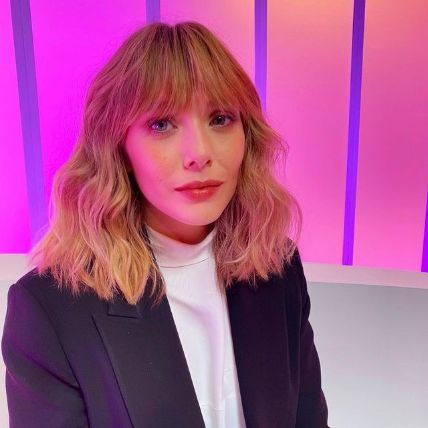 Elizabeth almost quit acting because of her famous sisters. Photo Source: Instagram
Mary-Kate and Ashley Olsen, 35, are Elizabeth's older sisters and fashion designers and former actresses. The fraternal twins are three years older than Elizabeth and were the ones who led their younger sister into showbiz. The twins' first acting role was at the age of nine months in the beloved sitcom Full House. They were one of the best-known child stars, and by age 8 or 9, the duo was already raking $80,000 per episode in the sitcom.
Don't Miss: Who are Florence Pugh's Parents? Learn About Her Personal Life Here
By 2007, the Olsen twins were named two of the richest women in Hollywood. But it wasn't just their long-running acting career, via which the pair leveraged their fame. Mary and Ashley's careers also took off as designers. In the early 2000s, they reportedly sold products worth $1 billion. Elizabeth admitted to being intimidated by her sisters' celebrity. The Marvel actress describes her early acting career as insane.
Olsen's twin sisters were one of the highest-paid child stars in the 90s.
Source: ET Canada
"There were times when my sisters would always be spotted and I would be in the car with them and it would really freak me out," The actress once confessed to the Sun. But despite the media's bitter opinions about the three Olsen sisters' relationship and dynamics, Elizabeth says she loves her sisters and was never ashamed to be the lesser-known.
Elizabeth Olsen defends her sisters!
An old clip of Olsen defending her sisters is currently going viral on social media. The clip dates back to 2011, where the actress can be seen signing autographs outside of NBC studio. A photographer appears in front of the actress and casually takes a jab against Olsen sisters, who now have long retreated from stardom, and Elizabeth had the perfect clap back.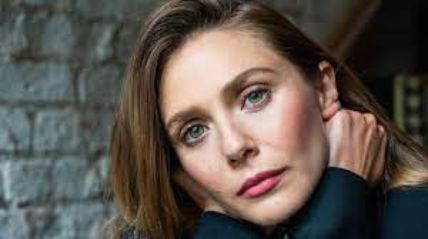 Olsen has the perfect comeback to a paparazzi taking a jab at her sisters'.
Photo Source: Facebook
"How come you're so much nicer than your sisters," the paparazzi tweeted, hinting at Olsen sisters' history of the rough treatment of press members, to which Elizabeth responds, "You guys have been bothering them their whole lives."
Recommended: Who are Awkwafina's Parents? Learn About Her Family Life Here
The viral clip uploaded by @itsjustanotherx adds the remark, "Elizabeth olsen knows how to clear a b****." Olsen is set to reprise her role as Wanda in the upcoming Doctor Strange sequel Doctor Strange in the Multiverse of Madness. The actress also has a leading role in the upcoming Love and Death.
For more information and news on your favorite stars, stay connected to Glamour fame.
-->