Ellen DeGeneres Cancels Her Talk Show Due to Coronavirus Concerns
Published Sat Mar 14 2020 By Eric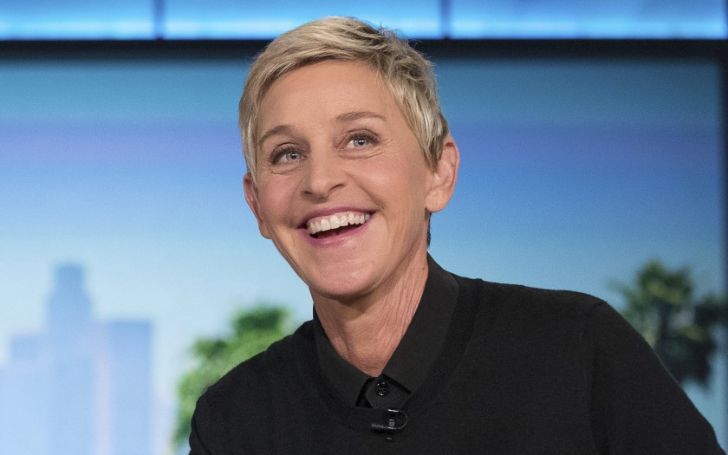 The Ellen DeGeneres Show canceled for some period, as a precautionary measure against the widespread infection, coronavirus.
The American daytime television show, which is hosted by the actress, comedian, writer, and producer Ellen Lee DeGeneres, the Ellen DeGeneres Show production entirely suspended until March 30, 2020.
After President Donald Trump declared coronavirus a 'national emergency,' the 62- years-old host, Ellen, canceled her talk show due to the pandemic virus, COVID-19.
Before making a massive decision to suspend production of the Ellen DeGeneres Show, they were only excluding live audience from the show.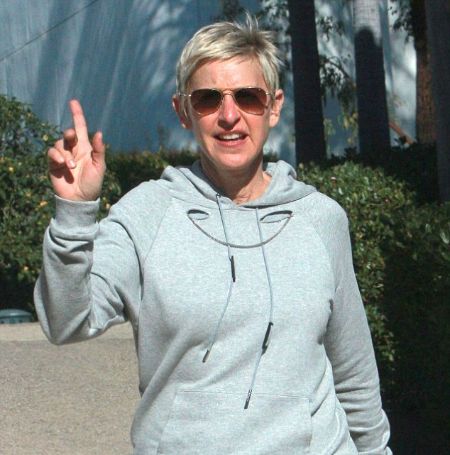 The Ellen DeGeneres Show postpone their production for some time.
Photo Source: Daily Mail
According to the Deadline, The Talk follows word Wednesday that The Ellen Degeneres Show would shoot their new episode without any live audience. The rapidly changing nature of the COVID-19 outbreak made them take that kind of action. The Telepictures will suspend live viewers' attendance during tapings effective Monday, March 16, which, according to them, should not affect the production schedule of Ellen.
Also See: French President Emmanuel Macron Greets Spain's King Felipe VI and Queen Letizia With Namaste
However, due to the rise of tension all over the world created by the widespread infection, corona, Ellen announce that The Ellen Show will postpone their production. She shared the news through a tweet on her Twitter account.
In her Tweet, DeGeneres showed her fans how much she loves them, and even though Ellen will be bored, she took those actions to keep everyone safe from the virus. It is the precaution so that they will not spread any infection in the crowd from their show.

Ellen Wants to Help Protect You from Getting Coronavirus
As the pandemic infection, SARS-CoV-2 is spreading across the globe, as per the records of Livescience, there are over 145,000 cases of COVID-19 worldwide and 5,411 deaths; however, 70,200 people have already recovered. Still, there is no ultimate cure of this infection due to which is making everyone terrified.
Recommended: Prince Charles Greets With Namaste in London
Except for Ellen Show, the Bravo network announced that Watch What Happens Live production will be suspended as a precautionary measure against the coronavirus. Kings and Presidents of the various country are also showing their concern on the widespread virus and taking caution to protect themselves and are alerting their citizens to be safe by taking preventive measures.
For updates on the latest news visit Glamour Fame.
-->