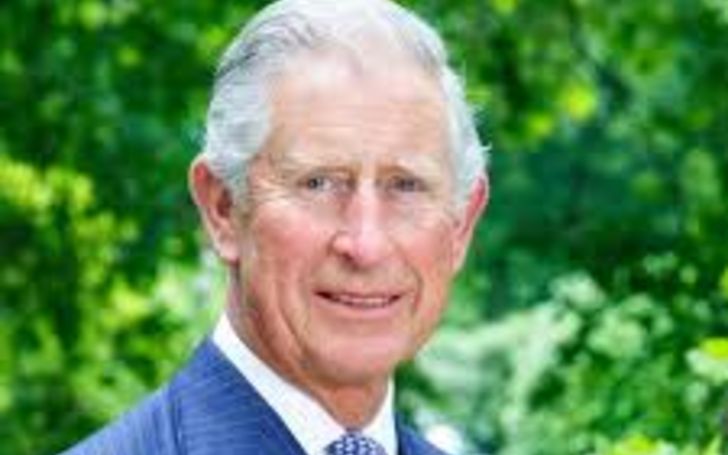 Prince Charles was seen greeting people with a namaste at the annual Prince's Trust Awards on March 11, 2020, at the London Palladium.
As the pandemic virus, Corona began to create a massive disaster in the society and fear in the heart of people in the world; Prince Charles also seems to be cautious about his health against COVID-19. As usual, His Royal Highness showed his presence at the annual Prince's Trust Awards, where everything was going great until Charles began to greet everyone in the program by avoiding direct contact.
Prince of Wales greeted every individual he met with a namaste in the Prince's Trust Awards program of 2020 at the London Palladium. Everybody in the mass was shocked by the precaution taken by the Charles and video of him greeting people by joining his palm went viral in all media, which impressed worldwide viewers.
Prince Charles Greets Celebrities With Namaste Gesture at Prince's Trust Awards
In the video, we can see Prince Charles arriving and stepping out of his car at the London Palladium. As soon as he steps out of his ride, His Highness offers his hand to greet people; however, he backs down his hand and use a precautionary measure, and greet people with a namaste. After then, Charles similarly greets other people using a namaste bow.
Also See: Elon Musk's Ex-wife Talulah Riley's Political Dystopia Shelved
It was a great way, Prince of Wales used to show the world that even though we are suffering from a disaster created by the novel coronavirus where lots of people lost their life due to no cure, we can still be safe if we use precaution, as prevention is better than cure.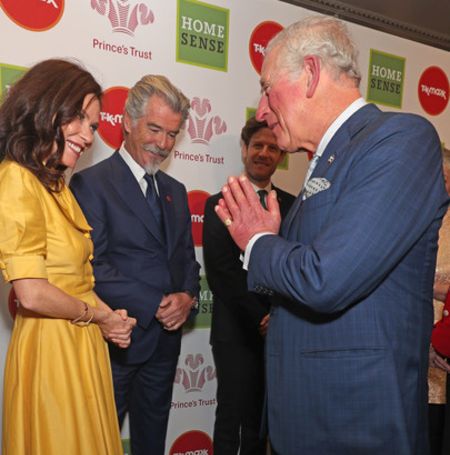 Prince of Wales greet everyone with a namaste at the annual Prince's Trust Awards on March 11, 2020, at the London Palladium.
Photo Source: Zimbio
According to Worldometer, until today, March 13, 2020, in total, there are over 135,046 Coronavirus cases where around 4,990 lost their lives in the amid of the pandemic virus, COVID-19. So, all of us must use any precaution we can to be safe from the SARS-CoV-2.
Recommended: Jimmy Kimmel Says His Show Tackles Political Issues Because 'Politicians Don't Seem To Care What We Think Anymore
Further, London Palladium is not only the place where our visionary prince showed his precaution. As per Dailymail, Charles shared his namaste bow with Baroness Floella Benjamin during the investiture ceremony. The pair in the program spotted exchanging the greeting, avoiding unnecessary touching of hands.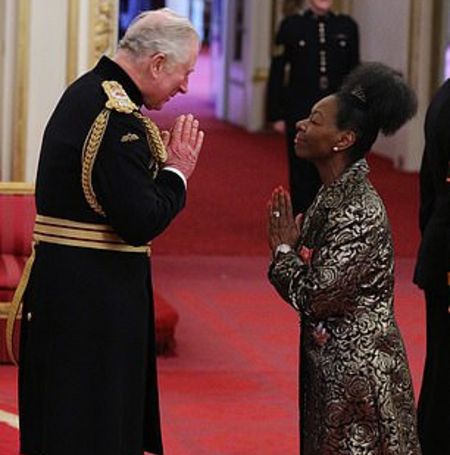 Prince Charles and Baroness Benjamin greeting each other using namaste.
Photo Source: Dailymail
Baroness, 70, who is the beloved children's TV presenter, received a damehood for her charity works at the Royal Palace. She devoted over 40 years of her life to campaigning for young people and supports charities, including Barnardo's, Sickle cell society, and Beating Bowel Cancer.
You might Also Like: Fox News Correspondent and "Final Exam" Contestant Lauren Blanchard are on a Roll Lately
As lots of cases are coming in front of the country due to the coronavirus avoiding any kind of physical contact is good, which His Highness showed to the world from his namaste bow a formal way to greet people avoiding the unwanted touch of hands.
Find more celebrity-related news visit Glamour Fame.
-->